Welcome to Gallery Sketchers online – where the Incinerator Gallery comes to you.
Our artist educator Francine Sculli invites you to join along with these creative activities from the comfort of your own home. Please take a photo of your drawings and share them with us via email or Instagram, Facebook, or our Facebook Group Incinerator Gallery Sketchers.
Use the hashtag #IncineratorGallery so everyone can share and support each other, just as we do during the program at Incinerator Gallery.
Mark making for tonal variety
Watch the video to discover a range of mark making exercises to create a drawing.
Mark making can be useful to add form, depth and texture to your drawings. Experimentation with mark making can relax you enough to explore without judgement and find new ways to make your mark.
You will need:
paper – regular sketching paper or textured canvas
fine liner or felt tipped pens in a variety of thicknesses
charcoal
pencils – HB, 2B, 4B or 6B
Ink or paint
soft pastels
mark making objects that can be used to apply paint or make a mark
eraser – kneadable or hard
Exercise 1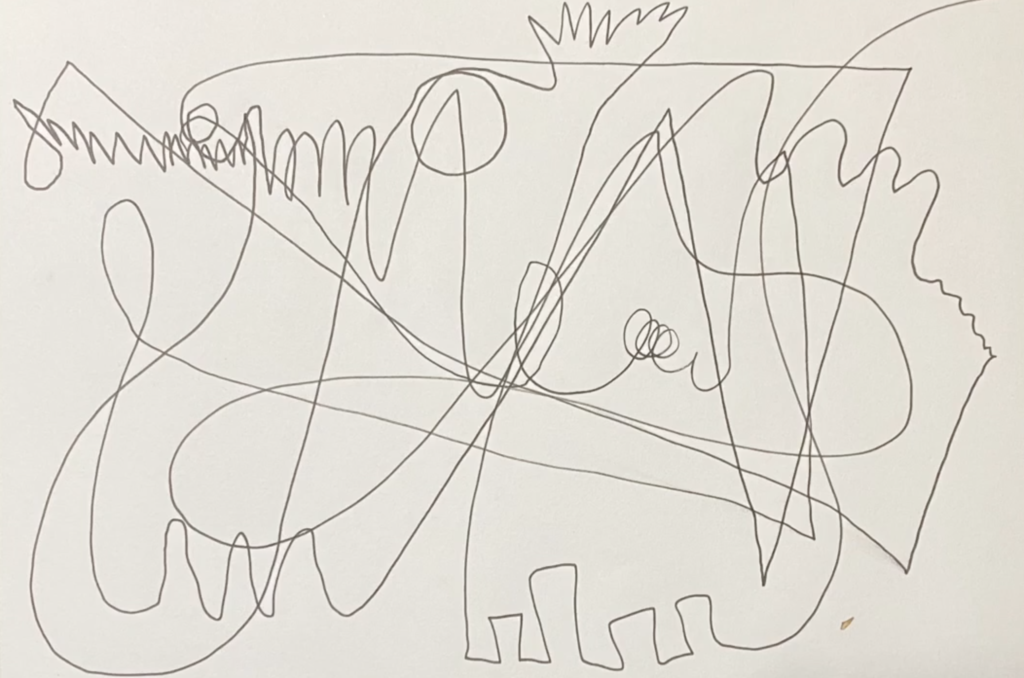 Exercise 2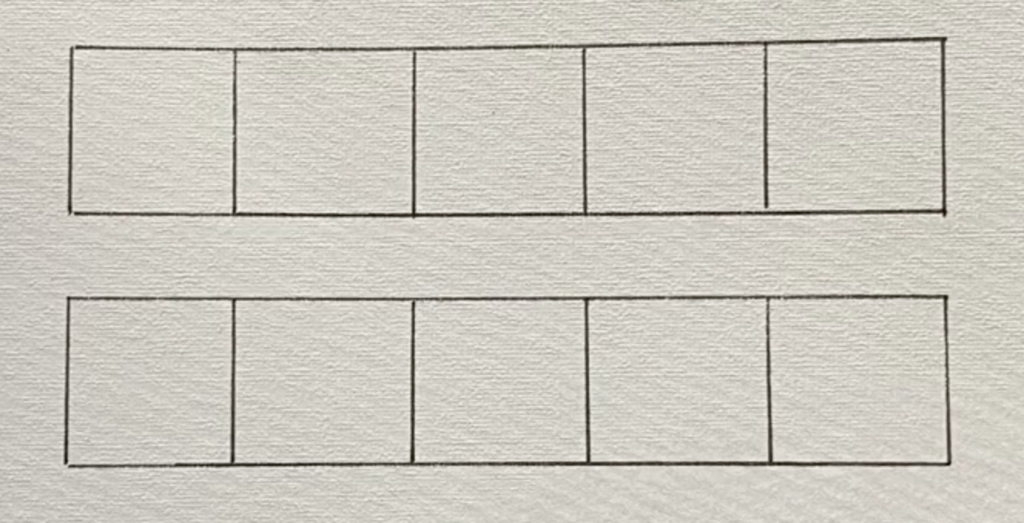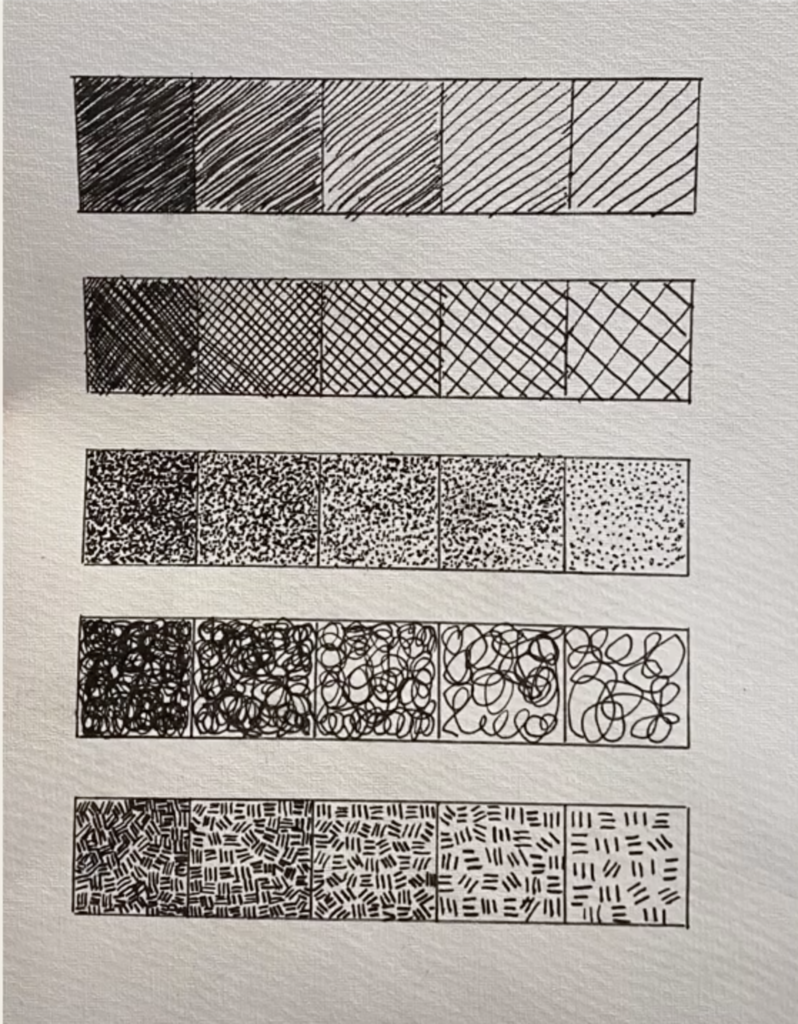 Exercise 3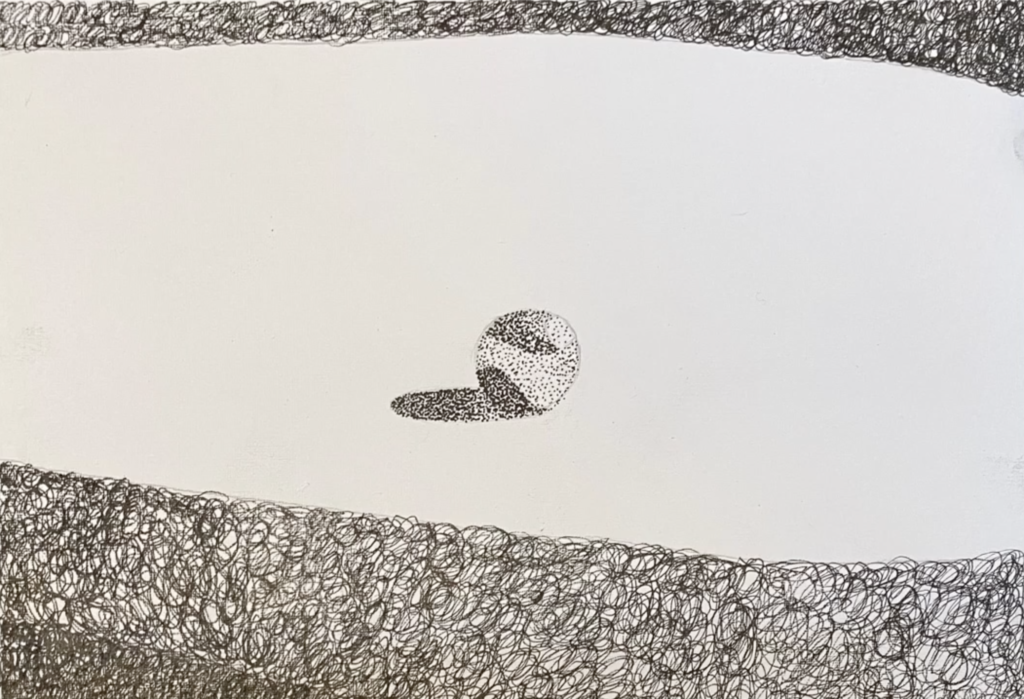 Exercise 4