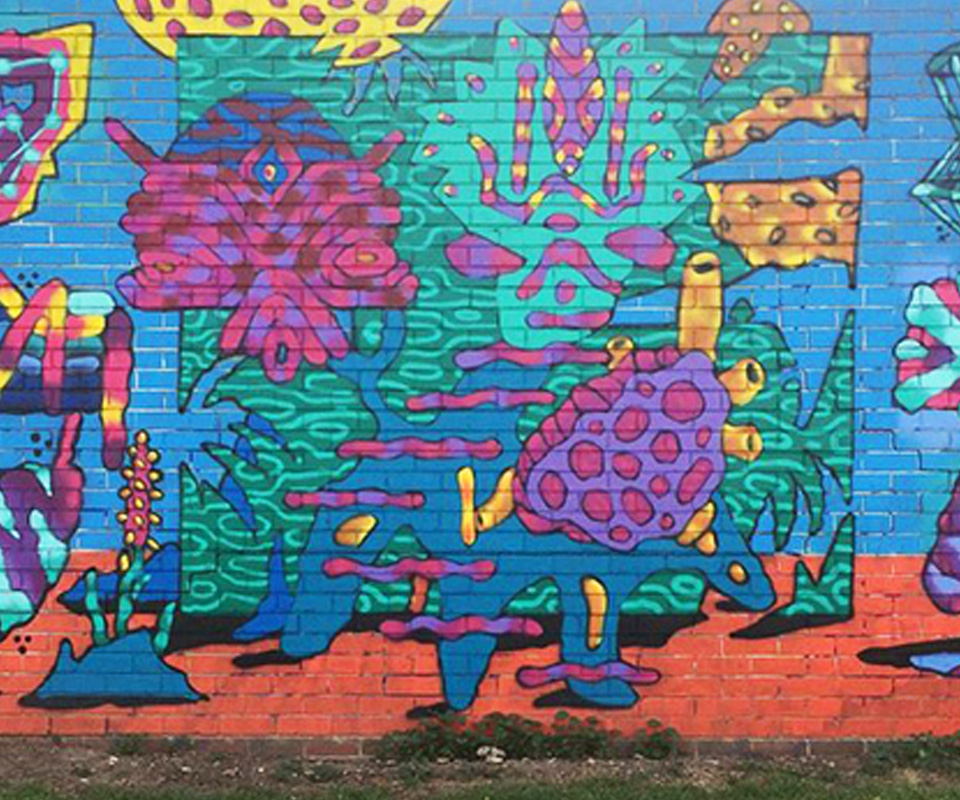 23 March 2019 -
We've created a new mural in Strathmore! Strathmore based artists Eva Giannoulidis and Jasper Killick have worked with students from local schools to create a new mural on the underpass at Pascoe Avenue, Strathmore.
Get involved with all our activities below
The longer we engage with an artwork the more we are able to think more deeply about it. We to notice increasing details and allow ourselves to fully experience works of art. This unhurried time improves our observation skills and as with other relaxation activities, like mindfulness and meditation, when done regularly provides a broad range of health and cognitive benefits. Sharing this activity with others helps deepen our appreciation of art and the people we are sharing it with.
Read More...
Follow us on Social Media