17 Apr / 15 May / 19 Jun / 17 Jul / 28 Aug / 18 Sep / 30 Oct / 27 Nov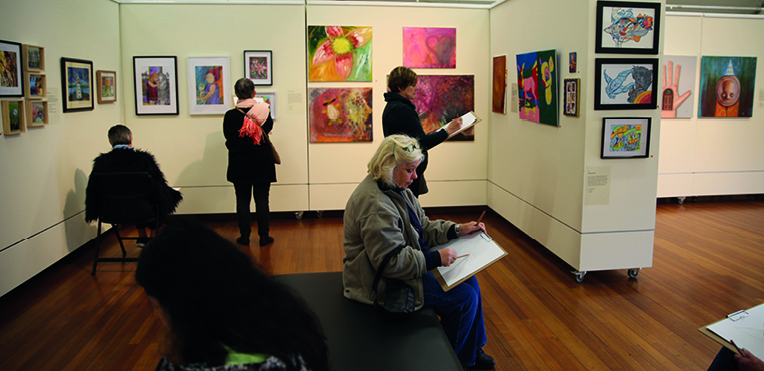 Practice and refine your drawing skills at the iconic Incinerator Gallery.
Join our alternating art educators Carly Richardson or Ben Guy as they demonstrate a drawing technique, then find a comfortable place to sit and work on your own sketch.
Participants are invited to come together at the session's conclusion to view each other's work over a cuppa.
Gallery Sketchers will run from 10.30am to 12pm on the following Wednesdays in 2019: