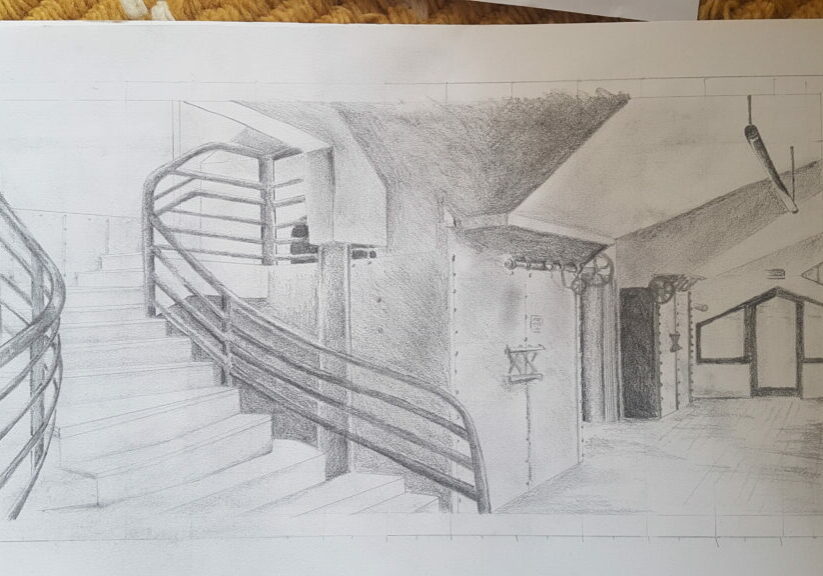 Sorry, we couldn't find any posts. Please try a different search.
Wednesdays 10am via Zoom — 13 Oct | 17 Nov 2021 — Free — Tickets essential
Pre-recorded videos released — 10 Feb | 14 April | 9 Jun | 11 Aug | 8 Sep
Relaxed drawing at Incinerator Gallery
Recommended for people all drawing abilities
Learn new drawing techniques to improve and refine your drawing abilities. This year we are offering an alternating bi-monthly schedule with limited numbers of attendees able to attend sessions at the iconic Incinerator Gallery and complemented each other month with a pre-recorded activity released online for you to be follow along at home. We encourage you to share your artworks and join the conversations in our Facebook Group.
All programs in 2021 will be presented by our artist educator Carly Richardson.
BYO sketchbook (A3 or A4 size), pencils (HB, 2B, 4B), eraser and sharpener.
Gallery Sketchers  runs from 10am to 11.30am on the following Wednesdays:
13 October — limited spots Click here for a ticket via Zoom
17 November
Gallery Sketchers pre-recorded videos will be released here and on Facebook on the following Wednesdays:
Gallery Sketchers pre-recorded videos will be presented on the Gallery website and Facebook, so there is no need to register your attendance. To view this program, you will require access to a smart phone, tablet, or computer with speakers or headphones. Your local library may be able to help you if you require support with technology. Please contact Gallery staff if you have any other questions.
---
---
Presenter bio
Carly Richardson is a visual arts educator and collections specialist who is passionate about engaging people through the arts. Having worked as a secondary Arts, Visual Communication Design and Humanities teacher and as an Educator at Heide Museum of Modern Art. Carly is interested in the intersections between artistic practice and their social, cultural and historical context. Having also worked as Curator of Top Designs 2019 at Melbourne Museum, as Collections Manager at The Dax Centre and on the board of Blindside Artist Run Initiative, Carly's work focuses on the way audiences engage with objects and the importance of museums in telling our stories.