Free — Registrations preferred
Wednesdays 10.30 to 12noon
6 July | 16 Aug | 21 Sep | 12 Oct | 16 Nov
Social drawing at Incinerator Gallery
Recommended for people all drawing abilities
Be inspired by the exhibitions and architecture at the iconic Incinerator Gallery to improve, practice and refine your drawing abilities in a safe and affirming environment. Participants of all drawing abilities will develop their skills through their interactions with our art educators and peers. Introductory discussion of artworks on display will broaden participants' perspectives and inspire creativity.
BYO sketchbook (A3 or A4 size), pencils (HB, 2B, 4B), eraser and sharpener.
The presentation of programs in 2022 will alternate between artist educators Carly Richardson and Fiona Cabassi.
Gallery Sketchers will be presented at Incinerator Gallery.
Registrations preferred — only people with a ticket will be notified of any changes to this program
Gallery Sketchers runs from 10.30 to 12noon on the following Wednesdays:
6 July — click here for a ticket
16 August
21 September
12 October
16 November
Please note: We will do our best to keep to this schedule but classes, themes and topics may change without notice.
---
Next Gallery Sketchers – Wednesday, 16 June at 10.30 am
Shade, line and marks
Join our artist educator Carly Richardson to explore the use of shade, mark making and variation. View the exhibitions for inspiration, then experiment with the value scale in both colour and grey. You will be encouraged to combine these techniques with mark-making elements that focus on line weight and repetition. Extra interest can be added with simple collage elements.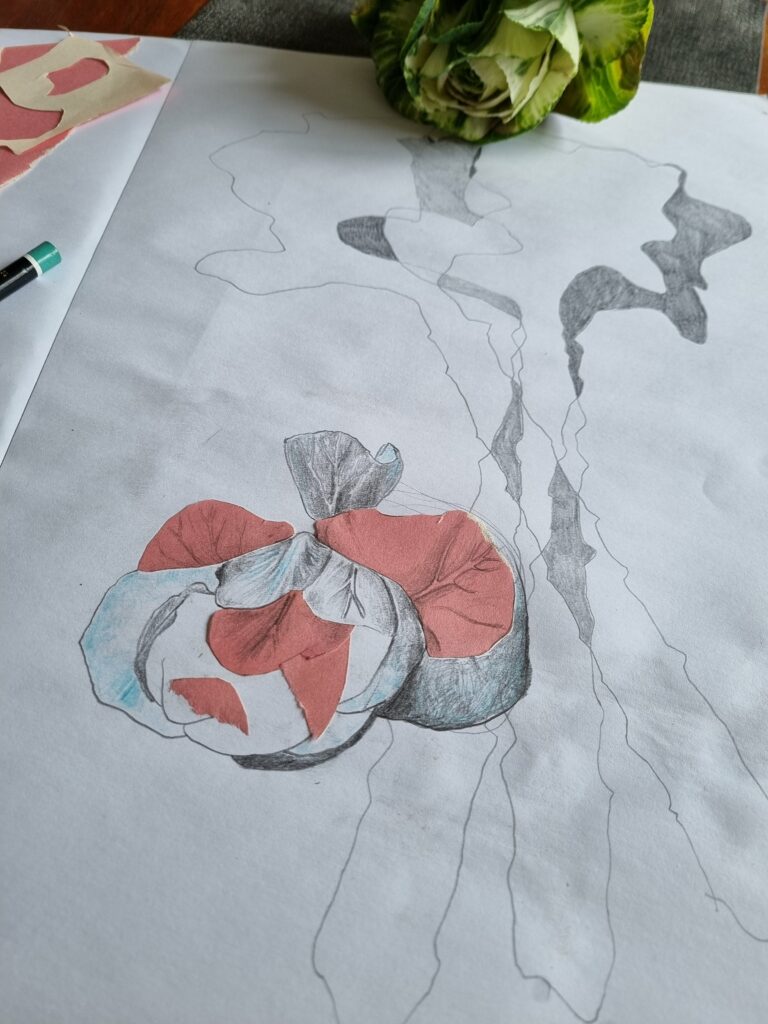 ---
Presenter bios
Carly Richardson is a visual arts educator and collections specialist who is passionate about engaging people through the arts. Having previously worked with collections at the University of Melbourne as Registrar, Carly is interested in the intersections between artistic practice and their social, cultural and historical context. Having also worked on the Top Designs exhibitions at Melbourne Museum, as Collections Manager at The Dax Centre and on the board of Blindside Artist Run Initiative, Carly's work focuses on the way audiences engage with objects and the importance of museums in telling our stories.
Carly will be presenting the February, April, June, August and October programs.
Fiona Cabassi is an artist and visual arts educator. She currently works at Heide Museum of Modern Art and for the past 8 years has been delivering art workshops for Heide's School Holiday Program, Learning Program and occasional adult workshops. Fiona has presented workshops at other museums and art galleries including McClelland Sculpture Park and Art Gallery and La Trobe University Gallery and given artists presentations at TAFE Institutions. Through her teaching Fiona aims to enable others to tap into their inner creativity and learn to enjoy the process of making that leads them to unexpected outcomes. Fiona sees it as a great privilege to share her enthusiasm for art and to empower others to create art in a way that is meaningful to them and their lived experience.
Fiona will be presenting the March, May, July, September and November programs.
---
---
---
Gallery Sketchers Online