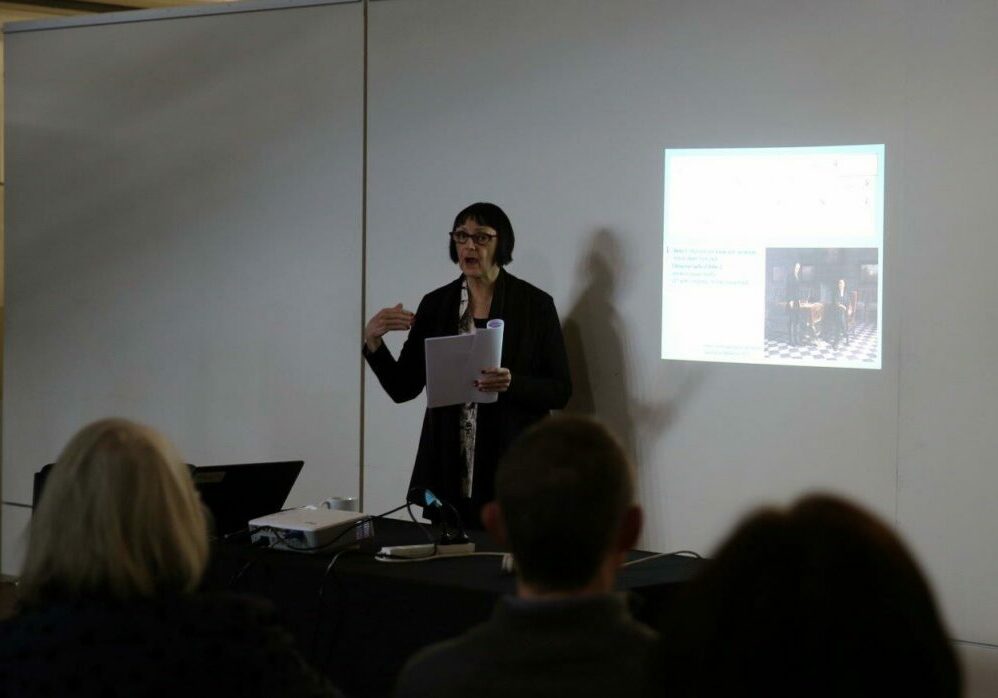 Sorry, we couldn't find any posts. Please try a different search.
Free — Registrations preferred
Tuesdays 10 to 11.30am
22 Feb | 29 Mar | 26 Apr | 24 May | 21 Jun | 12 Jul | 23 Aug | 27 Sep | 25 Oct | 22 Nov
Creative conversations series for art lovers and those who want to become one
Click here for a ticket
Be inspired by creative practitioners in the art and design worlds to discuss and exchange ideas, consider social issues and share responses. Our monthly meet ups allow participants to connect with creative thinkers past and present to discover and rediscover great stories through art and culture. Programs commence with a brief catch up and group discussion of exhibitions visited, art books read, film, theatre, and so on. Our experienced and knowledgeable art educator Gina Panebianco will present on an art topic, then we allow further time for discussion, questions and responses to the day's subject.
Art Club will be presented at Incinerator Gallery
Registrations preferred
World Art
A series of talks inspired by your ideas and suggestions for creative conversations through art. Come with us on our inquiry into topics, themes and issues influencing artists across the globe past and present.
Art Club runs from 10am to 11.30am on the following Tuesdays in 2022:
22 February — Part of the Art Story 1: Discovering select women artists pre-1900
29 March — Part of the Art Story 2:  Discovering select women artists post 1900
26 April — Changing Visual Conventions 1: Looking at influences of Polynesian Art
24 May — Changing Visual Conventions 2: Exploring influences of African Art
21 June — Reconciliation: Building relationships, respect, and trust
12 July — Decolonisation: Raising awareness about the impacts of colonisation
23 August — Climate Calamity: Bringing climate change to the forefront
27 September — Stories and Allegory: Decoding messages and meaning
25 October — Between Two Worlds: Crossing borders of place and culture
22 November — Past and Present: Imaging now and imagining from histories
Please note:
We will do our best to keep to this schedule but dates may change with limited notice — only people with a ticket will be notified of any changes to this program.
In the event of further COVID-19 impacts this program may be presented via Zoom.
---
---
Presenter bio
Gina Panebianco is an art educator with 30+ years' experience in the research, development, delivery and evaluation of learning programs, education resources and audience engagement. Gina is the former Head of Education and Public Programs at the National Gallery of Victoria and has held a diversity of roles in the visual arts and lifelong learning, including, Education Advisor for Dialogue in the Dark, Melbourne; Education State Arts Assessor for the Victorian Curriculum and Assessment Authority; Visual Arts Educator at La Trobe University; and guest educator in museums and galleries in Singapore, Taiwan, USA and Japan.
---
Art Club Online
Click here for previous Art Club Online video presentations
---