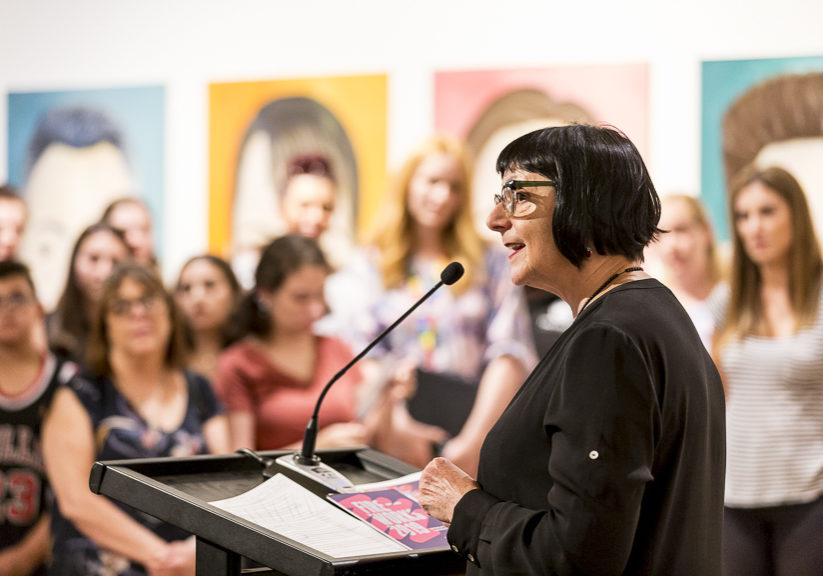 Sorry, we couldn't find any posts. Please try a different search.
At Incinerator Gallery (when possible) — Tuesdays 10am — 28 Sep | 26 Oct | 23 Nov 2021
Free — Tickets essential
Creative conversations series
For novices to well-informed art lovers
Be inspired by artists and designers and their creative practice to discuss and exchange ideas, responses and issues. Join our monthly meet ups, connect with creative thinkers past and present to discover and rediscover great stories through art and culture.
All programs will commence with a brief catch up and group discussion of exhibitions visited, art books read, or films seen. With returning to Boadle Hall at Incinerator Gallery and in the Zoom Live session we encourage Art Club attendees to share with each other any recommendations for exhibitions they have been to or related books, film, theatre, and so on. Our art educator Gina Panebianco will present on an art topic, then we allow further time for short breaks, discussion, questions and responses to the day's subject.
Art Club from 10am to 11.30am on the following Tuesdays*:
28 September — click here for a ticket and Zoom link
26 October
23 November
*Please note: If government restrictions and capacity limits do not allow for Art Club to go ahead in the Gallery, a Zoom link will be sent to registered attendees. Dates and times will not change.
---
September topic
Great Collectors and Their Legacy
Walter P Chrysler Jnr (1908-1988), heir of the automobile magnate, made his first purchase of art when he was just 14 years old, starting his passion for collecting art over the next seven decades. The paper trail of his purchases is thin, as was revealed in the 1960s art scandal of his "colossal collection of fake works". He has been described as "the most underrated American art collector " in the twentieth century and "the American Maverick". Independent and stubborn, often working directly with living artists or acquiring works deemed less collectable at the time, such as 17th century Baroque and Italian art, photography and some eight-thousand pieces of glass.
Join us for Art Club this month, as we pull the veil back on this elusive individual and great collector, and discover his museum, opened 50 years ago in Norfolk, Virginia, which has a diverse and growing collection of  30,000 works and a world class glass studio.  
---
---
Presenter bio
Gina Panebianco is an art educator with 30+ years' experience in the research, development, delivery and evaluation of learning programs, education resources and audience engagement. Gina is the former Head of Education and Public Programs at the National Gallery of Victoria, Education Advisor for Dialogue in the Dark, Melbourne and Education State Arts Assessor for the Victorian Curriculum and Assessment Authority. Gina has been a guest educator in museums in Singapore, Taiwan, USA and Japan and currently is a Visual Arts Educator at La Trobe University.
---
Click here for previous Art Club Online video presentations
---
Please note: We will do our best to keep to this schedule but classes, themes and topics may change without notice.