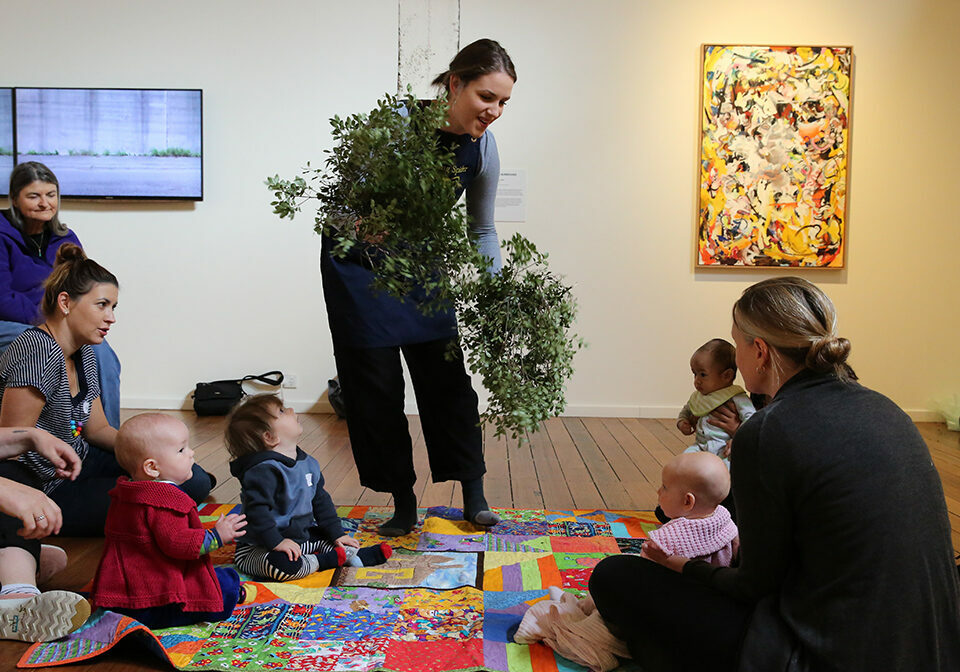 $6.25 — Tickets essential
11am to 12noon for babies aged 12 to 24 months
12.30 to 1.30pm for babies aged 0 to 12 months
Fridays 29 April | 20 May | 24 Jun | 15 Jul | 12 Aug | 2 Sep | 21 Oct | 25 Nov
Look, listen, touch for babies
Designed for babies under 2 with a carer
Join our Barking Spider Visual Theatre artist who guide carers with their babies through a visual art experience at the Gallery.
Research has proven that positive health and developmental outcomes for babies depends on interactions with caregivers that are responsive, warm and consistent. These relationships play an integral role in shaping a child's future health and life outcomes.
It is in the spirit of supporting caregivers to develop these bonds and connect with other parents through engagement with art that we offer this program.
We encourage you to dress your baby for comfort and floor work.
Sessions run:
11am to 12noon for babies aged 12 to 24 months
12.30 to 1.30pm for babies aged 0 to 12 months
Incy Wincy Babies is presented on the following Fridays:
29 April
20 May
24 June
15 July
12 August
2 September
21 October
25 November
Please note:
We will do our best to keep to this schedule but dates may change with limited notice — only people with a ticket will be notified of any changes to this program

.

In the event of further COVID-19 impacts this program may be presented via Zoom.
---
1 ticket covers 1 baby with 1 carer
Please select the session appropriate for the age of your baby.
July to November tickets will be available later in the year.
---
Presenter bio
Barking Spider Visual Theatre creates extraordinary visual and performative stories across art forms. Their practice includes devising image and performative experiences that activate audiences. They interpret the stories of individuals, communities, place, history and science using a combination of art forms including immersive art-installation and performance. Barking Spider works transform the way people experience the familiar and encounter the unfamiliar—in museums, galleries, theatres, communities, schools, festivals, residencies and workshops.
---
Incy Wincy Babies Online
Click here for previous Incy Wincy Babies Online activities
---
Pre-school Storytime @MVLibraries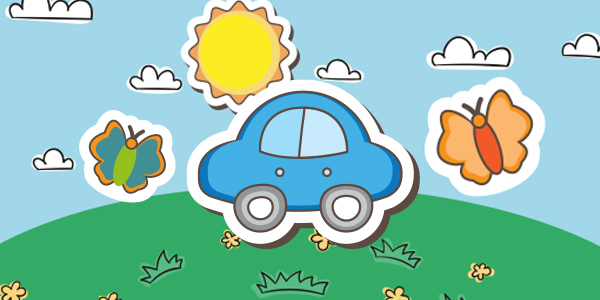 Children are introduced to a wide selection of picture books and stories and complete a craft activity. Storytime will help prepare your child for primary school, developing listening, reading and fine motor skills. For children 3-5 years. Sessions run for 45 minutes and are free.
See the library website for more information.