Incinerator Gallery is open during exhibitions from 11am to 4pm Tuesday to Sunday, and closed on public holidays and during installation periods.
Every Victorian workplace must ensure a COVIDSafe space and to reduce the spread of the Coronavirus.
You can view all the additional health and safety measures in the Gallery's COVID Safe Plan.
The Incinerator Gallery asks all patrons to:
Show proof of COVID-19 vaccination status if over the age of 16
Check in upon entry, or provide your details to assist with contact tracing
Ensure physical distancing: Please adhere to social distancing instructions and maximum safe capacities of each space within the gallery
Practice good hygiene: Hand sanitiser and washing facilities are available for use
Wear a face mask inline with public health directions
Do not enter the gallery if you are feeling unwell or displaying the following symptoms
Fever
Chills or sweats
Cough
Sore throat
Shortness of breath
Runny nose
Loss or change in sense of smell or taste
Gallery staff reserve the right to refuse entry or request a person/s leaves if in breach of the conditions of entry.
Proof of COVID- 19 vaccination status
All visitors to the gallery must have received both COVID-19 vaccinations and provide verification of their vaccination status to enter the Gallery.
Acceptable forms of proof include:
• COVID-19 Digital Certificate uploaded to the Services Victoria app.
• COVID-19 Digital Certificate uploaded to phone wallet
• Official Australian Immunisation Register certificate
• Printed COVID-19 Vaccination Certificate
• Medical exemption with valid, original letter signed and issued by a specified medical practitioner class ID
For more information visit www.coronavirus.vic.gov.au
What will be available to see at the Incinerator Gallery?
View our upcoming exhibitions to see what will be available to view at the Gallery.
Continue accessing our programs online
Don't worry if you can't make it into the gallery just yet - you can still enjoy our extensive range of online programs and online exhibitions.
Subscribe to our e-news for further announcements on events and programs happening taking place at the Gallery
Incinerator Gallery is your community gallery located by the scenic Maribyrnong River.
We have a diverse offering of solo and group exhibitions, which will delight and challenge our audiences as we explore new and fresh perspectives on contemporary art and life.
Incinerator exhibition entry and many of the programs are free.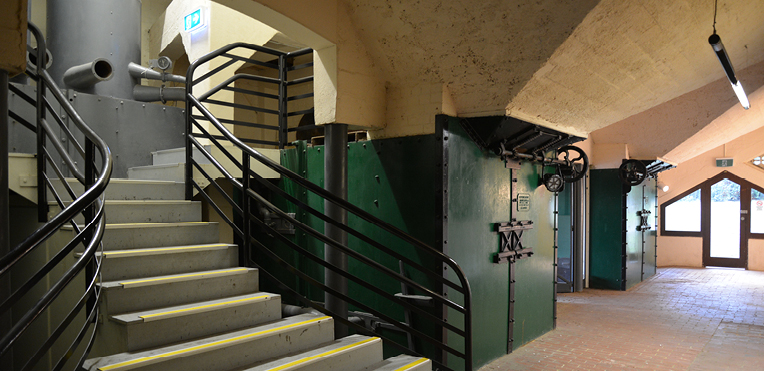 Incinerator Gallery is open during exhibitions from 11am to 4pm Tuesday to Sunday, and closed on public holidays and during installation periods.
Installation periods in 2021 are:
18 to 29 January
22 March to 5 April
7 to 18 June
2 to 13 August
1 to 12 November
29 November to 10 December
Address: 180 Holmes Road, Aberfeldie, 3040
Phone: 03 9243 1750
Email: incinerator@mvcc.vic.gov.au
Sign up to our e-newsletter at the bottom of this page to receive regular updates about events, programs and invitations to exhibition openings.
Incinerator Gallery is located a short walk from the Maribyrnong River.
Free parking is available beside the Gallery and there are plenty of options for travelling to the Gallery via public transport.
Train: Closest station is Moonee Ponds on the Craigieburn Line. Then catch the 467 bus or take a 15 minute walk west on Holmes Road toward the river.
Tram: Closest tram stop is Stop 41 near Maribyrnong Park on the 57 and 82 tram routes. Then a 10 minute walk north along the Maribyrnong River to Holmes Road.

Bus: Closest bus stop is at the corner of Holmes Rd and Waverley St, Moonee Ponds. Disembark bus routes 467 or 468 then walk west for five minutes to the Gallery.
Incinerator Gallery is an accessible venue.
Our friendly staff are happy to assist all visitors with their access requirements.
If you would like more information, contact the Gallery on 03 9243 1750.
Incinerator Gallery does not have onsite food or drink available. The Boathouse Café is open daily and located nearby on the banks of the Maribyrnong River.
Speak with a Gallery staff member for other local café recommendations.
The City of Essendon commissioned world-renowned architects Walter Burley Griffin and Marion Mahony, and engineering company REICO in 1929 to build a state of the art and world-leading incinerator. They wanted a building to house the furnaces that would burn the city's waste but not look like an industrial facility.
The Griffin's proposal achieved this by following the principles of Prairie School architecture that were developed earlier in their careers in Chicago with local architects including Frank Lloyd Wright. Their aim was to create a building that fitted harmoniously into its environment with Walter Burley Griffin stating that "the final test of modernism is the replacement of industrial eyesores".
The City of Essendon's new building was lauded for its beauty and effectiveness and used until it was decommissioned in 1942. It was left to deteriorate until 1984, when the City of Essendon reopened the facility as a community theatre before closing again after a few years due to funding issues. Its arts legacy was not long forgotten though, with the site undergoing a conservation program, reopening as a multi-arts facility in 2004 as the Incinerator Arts Complex.
The venue was renamed the Incinerator Gallery in 2011 and refocused on a new plan to establish it as a premier visual arts destination in Melbourne's West.
Want to learn more? The Incinerator Gallery offers free history tours to community groups, led by Incinerator volunteers. Click here to find out more or contact us on 03 9243 1750.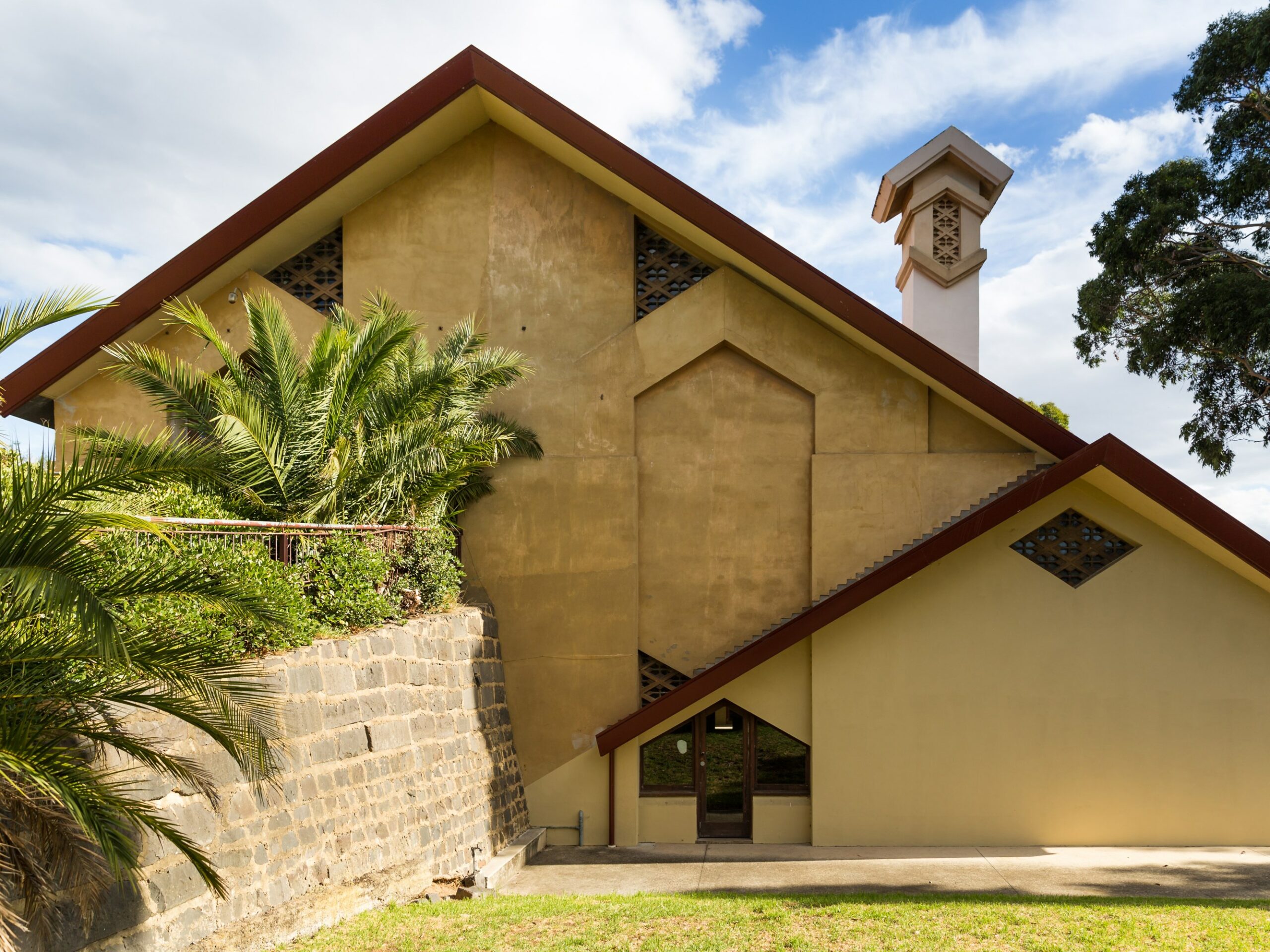 We appreciate and value the dedication and commitment of our volunteers.
By becoming a part of the Incinerator Gallery team, volunteers will enjoy such benefits as presentation and engagement training, involvement in exhibitions and openings and networking opportunities.
Applicants should be enthusiastic, possess excellent interpersonal and presentation skills and have a passion for art, architecture, the environment and local history.
View the Volunteer Role Description.
You can also read this volunteer profile from Georgie, one of our amazing volunteers. Georgie explains why she loves volunteering at the Incinerator Gallery.
We will be recruiting new volunteers in 2022  
Application Process (application links and dates confirmed early 2022)
Applications received via online application
Applicants notified of outcome
Shortlisted applicants invited to attend group interview
Successful applicants to complete Police Check and WWCC
Training and Induction Day
For any further questions about the Incinerator Gallery Volunteer Involvement program email incinerator@mvcc.vic.gov.au.
To learn about volunteering at Moonee Valley City Council more generally or to discover other opportunities to volunteer in Moonee Valley, go to Moonee Valley Volunteering.
Frequently Asked Questions