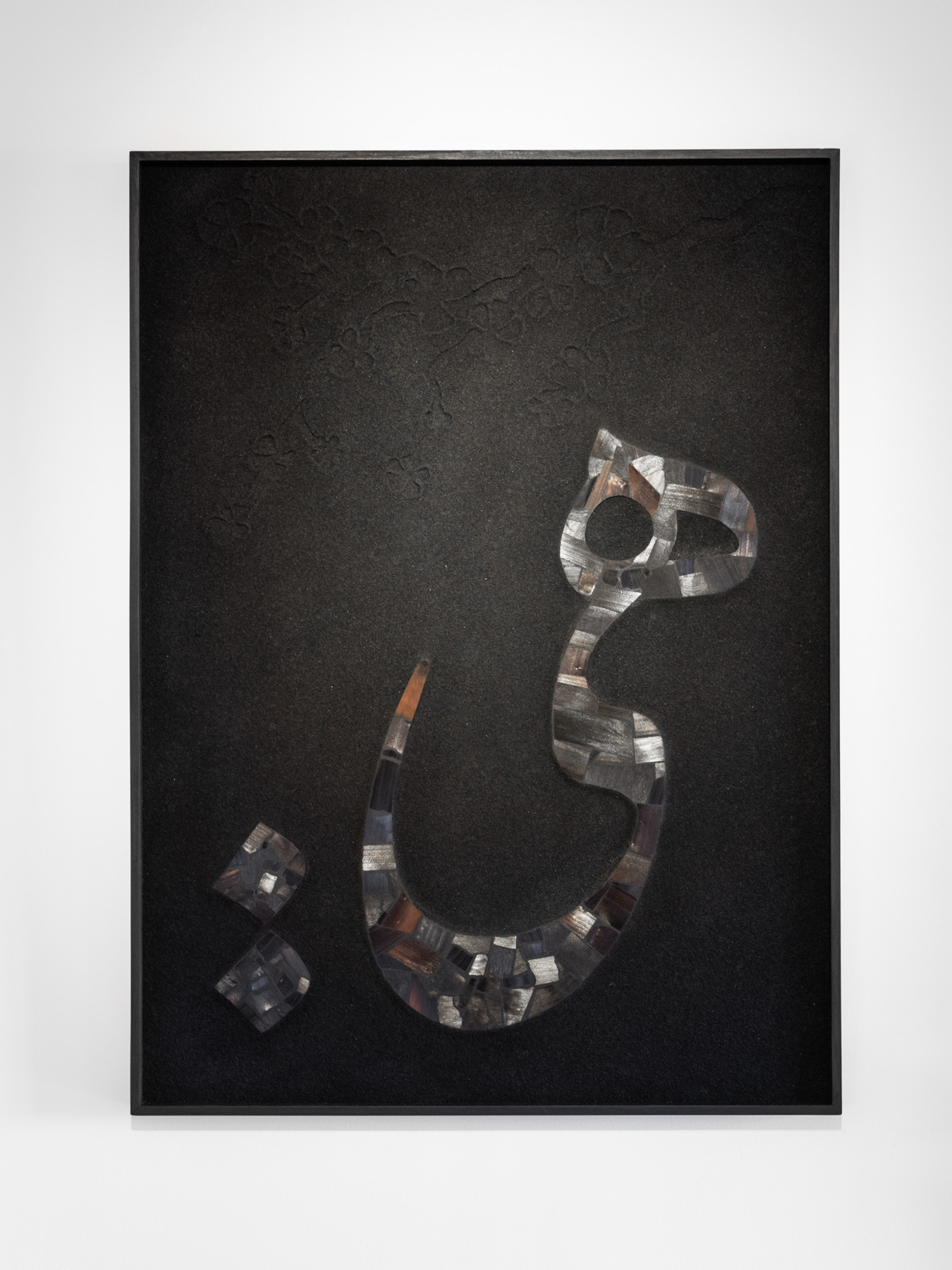 Sha Sawari, <i>Untitled</i>, 2020, charcoal on marine waterproof plywood. Image credit: Louis Lim.
Beyond the Rhetoric: Sha Sarwari
25 June 2021 - 1 August 2021
Beyond the Rhetoric is an interactive exhibition by Afghanistan-Australian artist Sha Sarwari that explores migration, identity, and place through the power of language. Utilising the poetic conveyance of Nastaliq, a form of Persian calligraphy, this exhibition articulates the plight of many refugees, and invites visitors to enact gestures of healing through words of affirmation. These words have been emotionally elected by the artist to counter the historic and on-going trauma of colonialism, war, prejudice and systematic racism that have been witnessed within and beyond the artist's life. Visitors are invited to make their own take-home rubbing artworks from these words—an act that demonstrates art as a form of activism and a tool to spread positive energy.
Sha Sarwari is a multidisciplinary, visual artist born in Afghanistan and living in Australia since the year 2000. His artistic practice is a material investigation that is visually poetic and emotionally charged, seeking to translate personal and shared encounters of racism to his audiences. His work speaks of a place that exists between two worlds—longing and belonging—with a pointed reference to the political discourse around migration, identity, place, memory, nationhood and personal lived experience.
Sha Sarwari is one of the recipients of the 2020 Incinerator Art Award: Art for Social Change