Sorry, we couldn't find any posts. Please try a different search.
21 January 2020 - 22 March 2020
Dark Sepia Puppet Workshop: Sunday 15 March from 1pm to 3pm. Free, bookings essential.
Tama Sharman, an Aotearoa born artist, now based in Melbourne has created an exhibition of drawing, recycling, printmaking and animation that is visually powerful and emotionally engaging.
Dark Sepia gives trust to listening between worlds. It is drawn from respecting undocumented knowledge, oral culture and uncertainty, it gives physical form to a life experienced between celebrating imagination as a universal treasure and a tool of survival.
Find out more about this exhibition in our Dark Sepia program.
Find out more about the Dark Sepia Puppetry Workshop.
Above: Tama Sharman in studio, photographed by Lisa White, 2019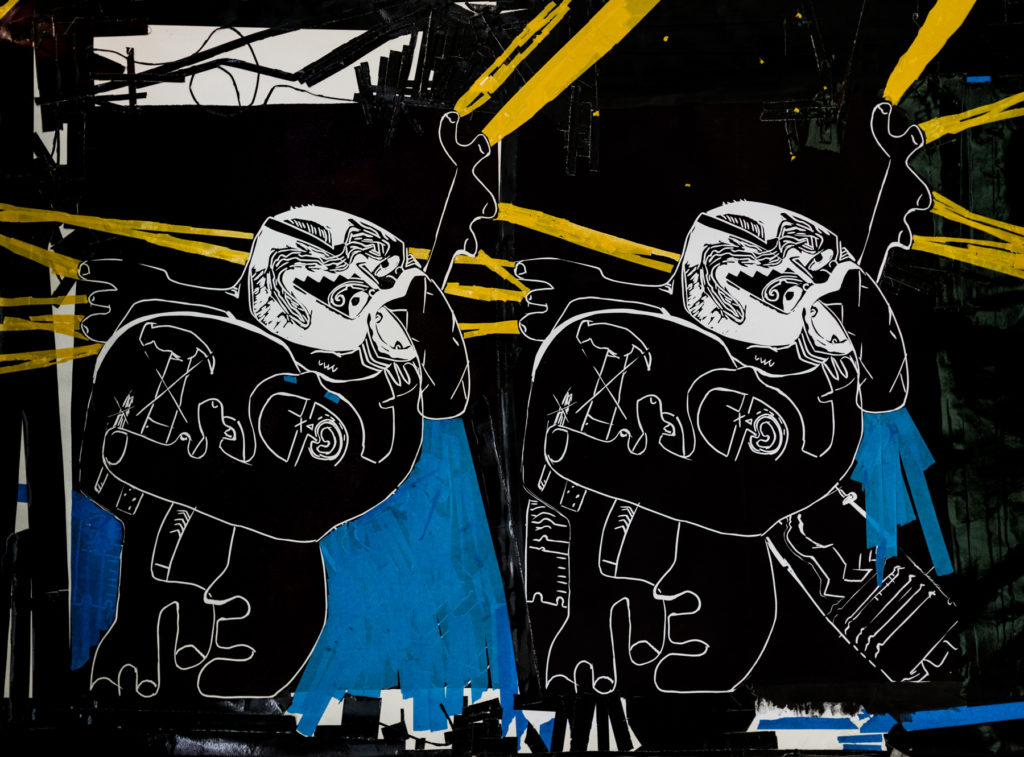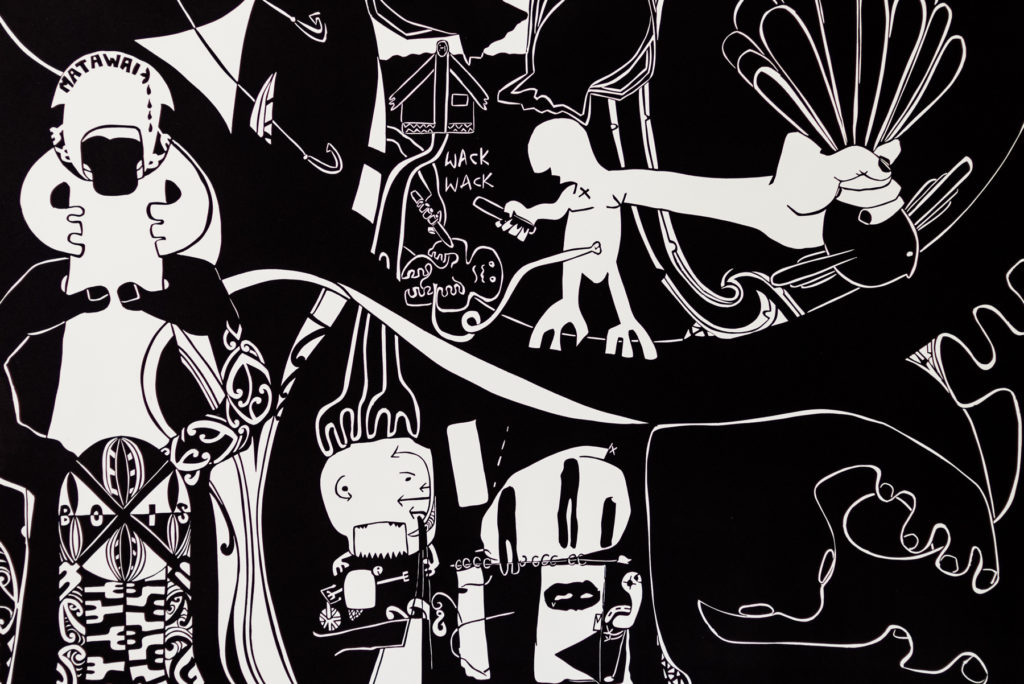 Artist: Tama Sharman
Tama has exhibited in galleries across Australia and internationally, including Indonesia, Japan and South Korea. In 2018 he was awarded the Midsumma Australia Post Art Prize.