25 January 2019 - 22 May 2019
25 January – 22 May, 2019
Along Keilor Road, Niddrie
The Billboard Project is a series of large format photographic billboards that create unexpected public galleries in and around the Keilor Road Shops in Niddrie.
The locations can be discovered around Wallace Mall, and they connect to the billboard in the front garden of the Incinerator Gallery.
These public sites feature changing exhibitions by some of Melbourne's best contemporary artists. Elvis Richardson, Clare Rae, Zoe Croggon, Petrina Hicks, Mike Read, Genevieve Grieves, Dianne Jones, James Voller and Steven Rhall have all exhibited in these spaces.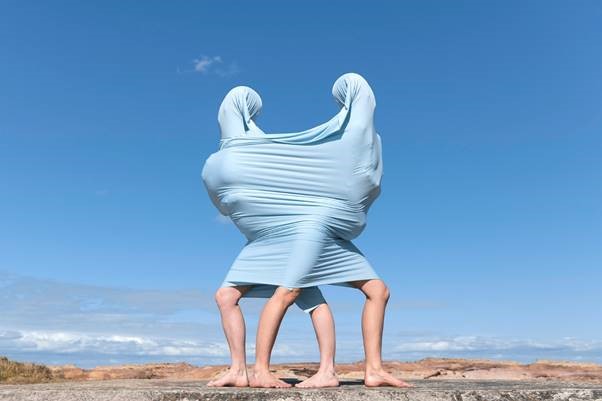 Wallis Mall, 457 Keilor Rd, Niddrie
Honey Long and Prue Stent

25 January – 22 May, 2019
Amobea Phase II, 2015, archival pigment print
Working across photography, performance, installation and sculpture, Honey Long and Prue Stent (both b. 1993, Sydney, Australia) have been making art together since they were teenagers. The collaborative artists employ the body, the Australian landscape, and unconventional materials to distort and fragment the bodily form – often with unexpected outcomes. Dreamy, fluid, saccharine, gritty and fleshy, Long and Stent challenge and captivate audiences with powerful imagery that crosses the subversive and the surreal.
In their photographic series, Phanta Firma, Long and Stent quote and appropriate signs, tropes, and motifs of women from contemporary culture and the canon of art history as an erotic lure that guides the viewer into unfamiliar territory. Embodying Botticelliean nymphs and Venuses, Classical sculptures, and sirens, their bodies are draped in material that clings or billows in a seductive Monroe-esque fashion. Their gaze never confronts the viewer. Rather than passive, still and compliant, theseyoung figures are in control, self-assured, and enjoying their own agency as they completely immerse themselves in their hyper real earthly landscapes.
Long and Stent currently live and work in Melbourne, Australia and are represented by ARC ONE Gallery, Melbourne.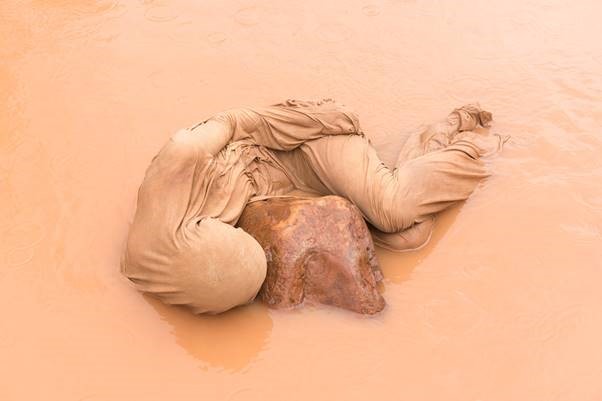 Muse Hair, 342A Keilor Rd, Niddrie
Honey Long and Prue Stent

25 January – 22 May, 2019
Dust Flood, 2018, archival pigment print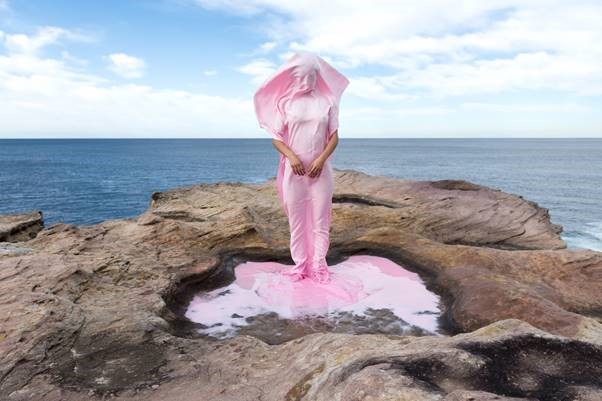 7-Eleven, 387 Keilor Rd, Niddrie

Honey Long and Prue Stent
25 January – 22 May, 2019
Venus Milk, 2015, archival pigment print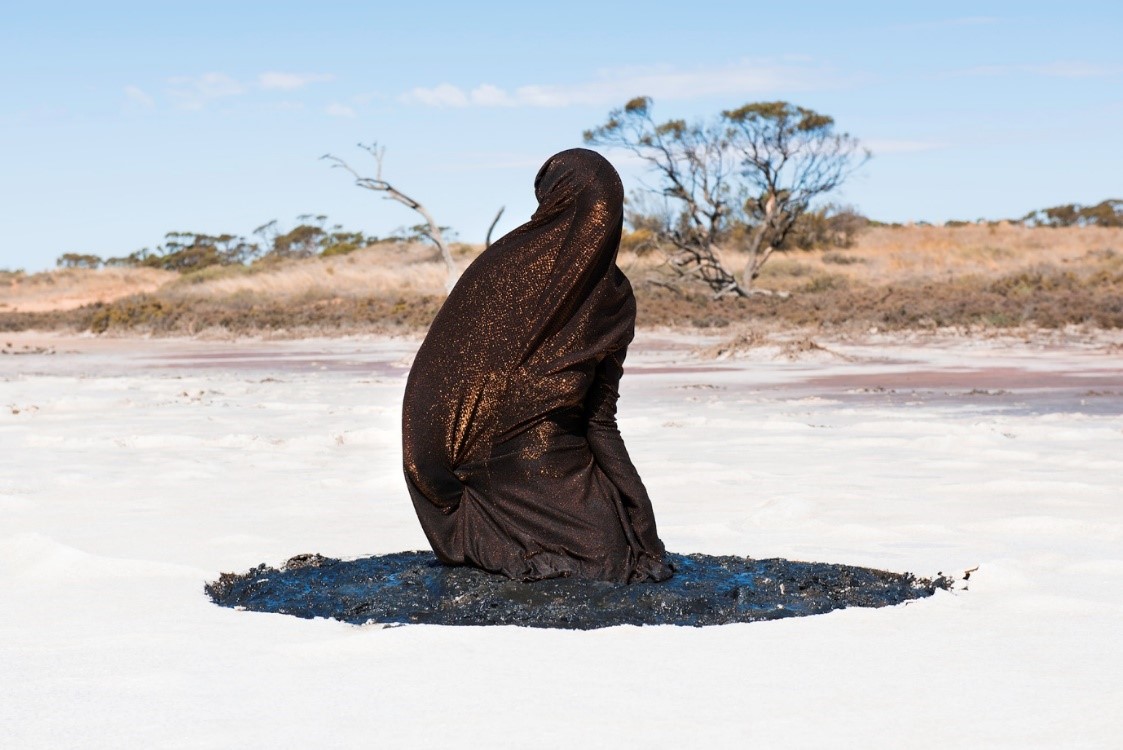 Incinerator Gallery, 180 Holmes Rd, Aberfeldie

Honey Long and Prue Stent
25 January – 22 May, 2019
Sub-soil, 2018, archival pigment print