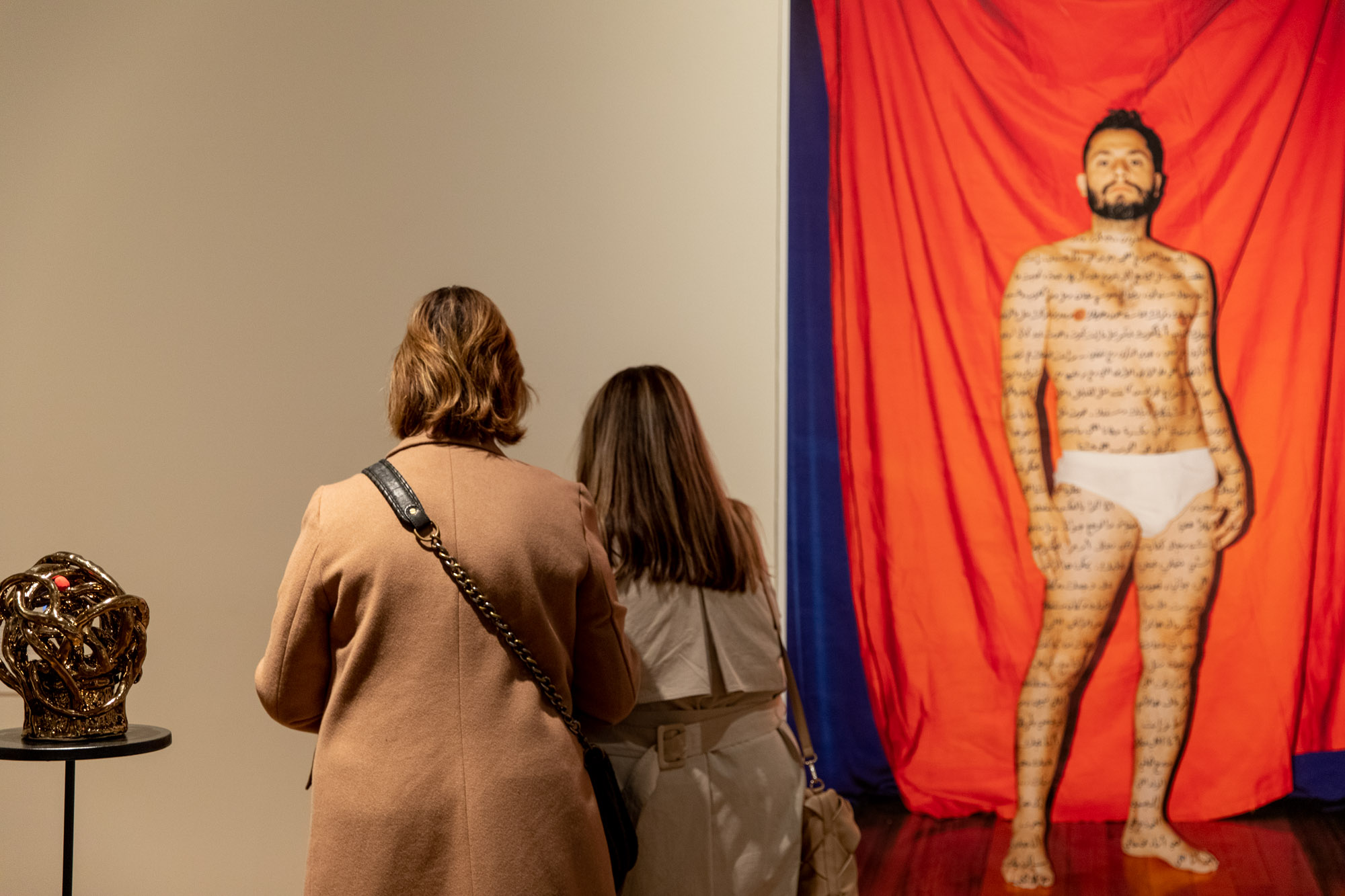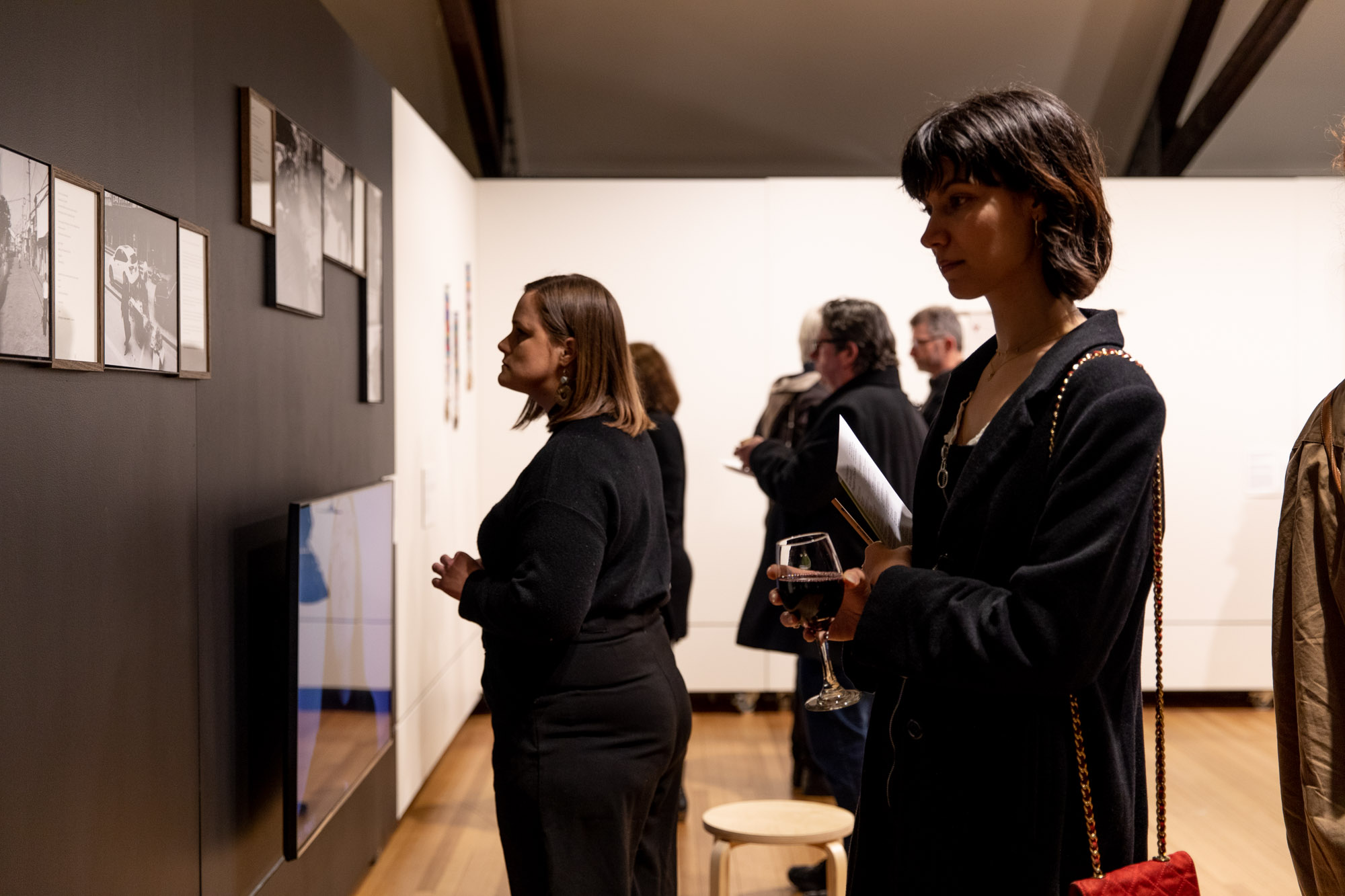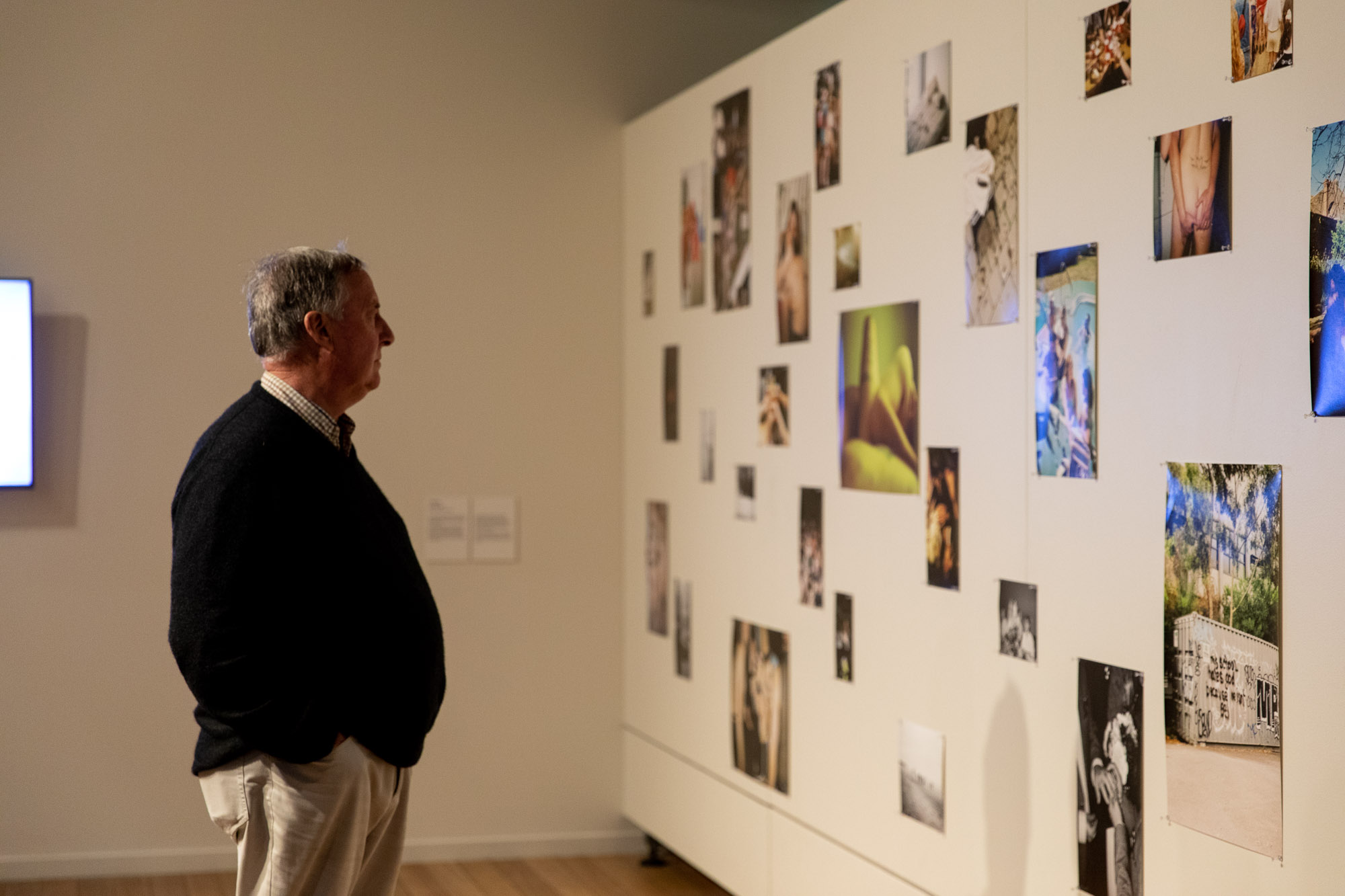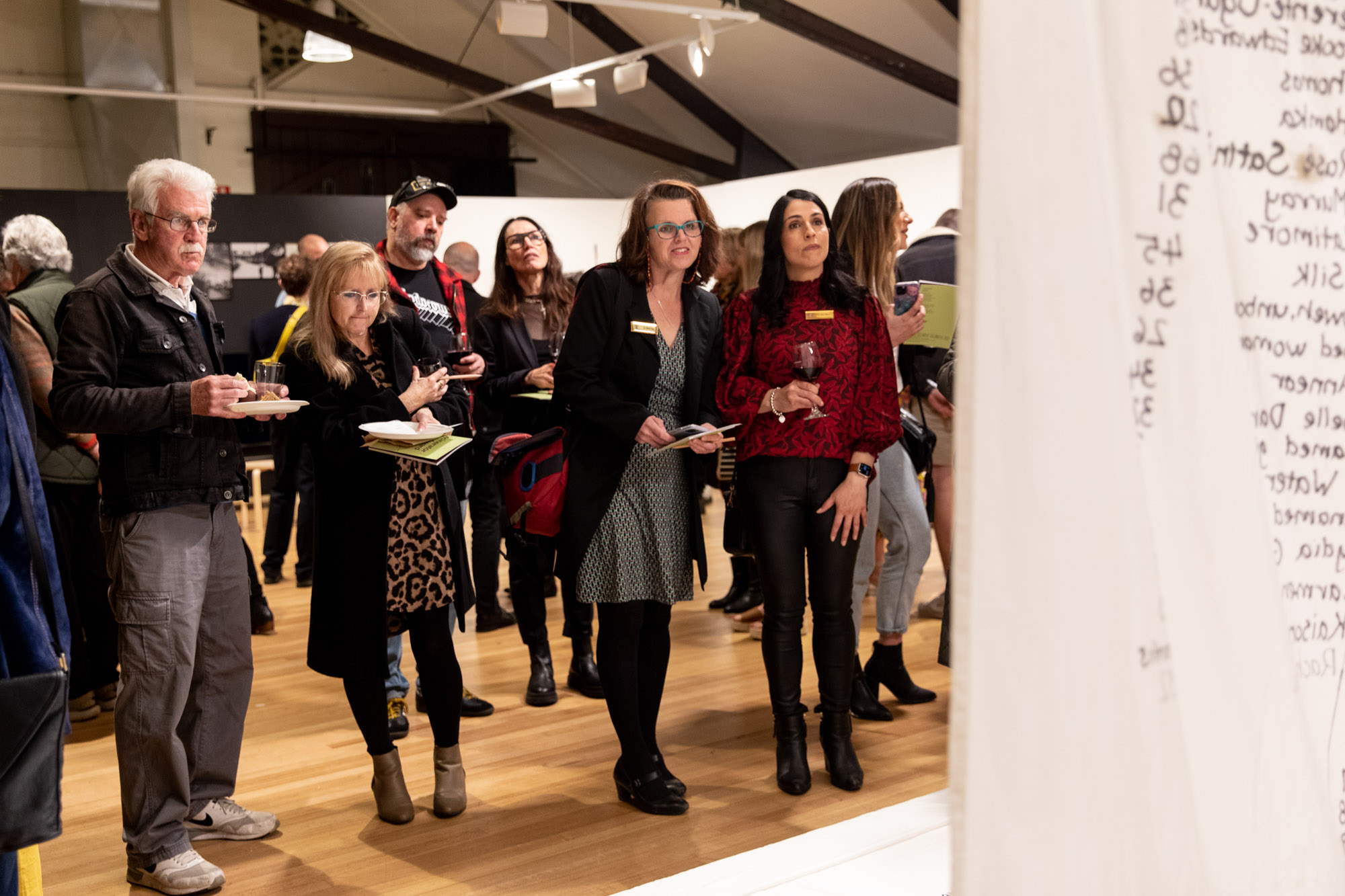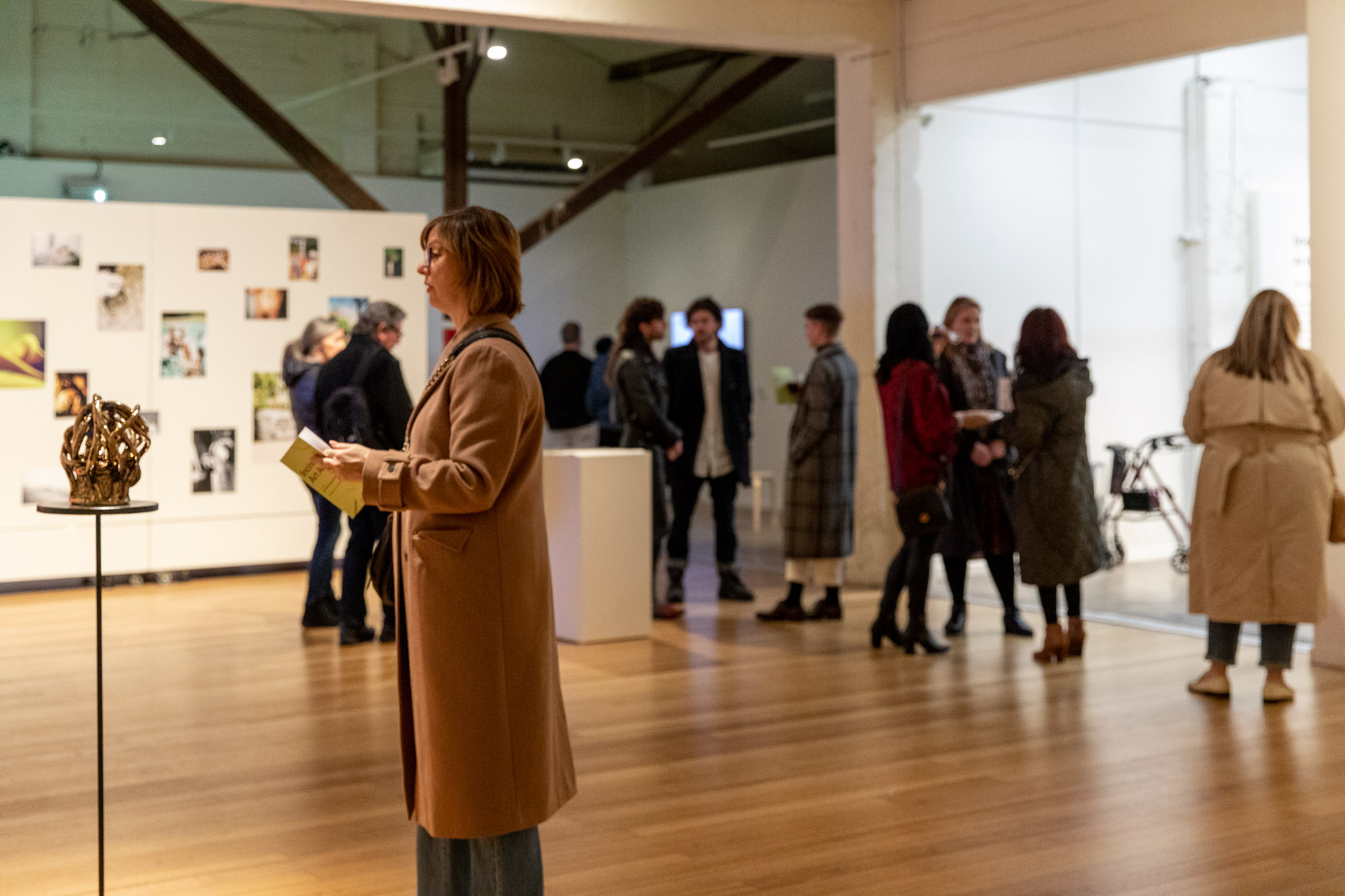 Incinerator Art Award 2022, installation view. Photography by Lucy Foster
Incinerator Art Award 2022, installation view. Photography by Lucy Foster
Incinerator Art Award 2022, installation view. Photography by Lucy Foster
Incinerator Art Award 2022, installation view. Photography by Lucy Foster
Incinerator Art Award 2022, installation view. Photography by Lucy Foster
Incinerator Art Award: Art for Social Change
Incinerator Art Award 2023 is a nationally recognised exhibition dedicated to the theme of Art for Social Change. Incinerator Gallery is excited to invite entries from both emerging and established artists from all over Australia.  
The Award provides a platform for dynamic and innovative artistic expressions, critical and experimental practices. Entries may encompass visual art, film, performance, writing, architecture or design.   
Incinerator Art Award pays homage to Walter Burley Griffin and Marion Mahony—the progressive architects who collaboratively designed the Essendon Incinerator in 1929—who believed art and architecture are ethical enterprises that should aim to bring about positive social change. 
With a total prize pool of $12,000, the Incinerator Art Award offers three prestigious awards, including the $10,000 Incinerator Art Award, the $1,000 Moonee Valley Mayoral Award and the $1,000 People's Choice Award. 
Shortlisted artists will have their artworks displayed in the Gallery for the Incinerator Art Award 2023 exhibition. The opening night taking place on Friday, 6 October will see the announcement of the Incinerator Art Award and Moonee Valley Mayoral Award winners. 
Our esteemed guest judges for the Incinerator Art Award 2023 are Andrew Tetzlaff, Jessica Clark, and Nathan Beard. 
Entries for the Incinerator Art Award 2023 are $30 each, and closes on Monday, 15 May 2023.
To stay up to date with further information regarding the Award, and future opportunities to exhibit at Incinerator Gallery, please subscribe to our e-newsletter below.
Entries open: Saturday, 1 April 2023
Entries close: Monday, 15 May 2023, 11:59pm
Artists outcome notified by: Friday, 30 June 2023
Delivery of works to Incinerator Gallery: Tuesday, 12 September – Sunday 24 September 2023
Opening night and award ceremony: Friday, 6 October 2023, 6pm
Exhibition dates: Friday, 6 October – Sunday, 19 November 2023
People's Choice Award winner announced: Friday, 24 November
In 2023, we will be offering a total of $12,000 in cash prizes to artists:
1 x Incinerator Art Award of $10,000, will be awarded to the creator(s) of the winning artwork as judged by our panel of art industry professionals.
1 x Moonee Valley Mayoral Award of $1,000 judged by the Mayor and Deputy Mayor of Moonee Valley City Council.
1 x People's Choice Award of $1,000 will be voted by gallery visitors, and will be awarded to one recipient at the close of the exhibition.
Andrew Tetzlaff is the Senior Curator for RMIT Culture and a practicing artist. He has a history of working in exhibition development, tertiary education, international project development and grass-roots cultural organisations. Tetzlaff has lectured, presented and written critically on contemporary art and curation. From 2008-2017 Andrew served on the board of BLINDSIDE, an artist-run initiative located in the heart of Melbourne, and since 2020 he has served as the Vice President of the Public Galleries Association of Victoria board. He holds an MFA from RMIT University, where he is presently pursuing a PhD by practice.
Jessica Clark is a proud pallawah woman and a curator of contemporary art living and working on Wurundjeri Country in Naarm (Melbourne). She currently holds the position of Yalingwa Curator at the Australian Centre for Contemporary Art (2022-24). Jessica has a background in art history and art education and has been working in varying independent and collaborative curatorial roles since 2017. She is currently undertaking a curatorial practice-led PhD at the Victorian College of the Arts, University of Melbourne that is focussed on investigating intercultural curatorial models for Aboriginal and non-Aboriginal Australian art.
Nathan Beard is an artist who draws from his Australian-Thai heritage to unpack the ways identity is shaped by the porous and precarious influences of culture and memory. Beard's work adapts intimate exchanges with family and archives alongside broader cultural signifiers of 'Thainess' to playfully demonstrate the complexities surrounding authenticity and diasporic identity. Recent exhibitions include A Puzzlement, Perth Institute of Contemporary Arts (2022), Husk, Futures (2022), Low Yield Fruit, sweet pea (2022), White Gilt 2.0, Firstdraft (2020), A dense intimacy (with Lindy Lee), Bus Projects (2019) and WA Focus: Nathan Beard, Art Gallery of Western Australia (2017). In 2022 Beard completed an Australia Council residency at ACME Studios, London. He has been a finalist in the Ramsay Art Prize (2021) and the churchie emerging art prize (2020), and participated in the 4A Beijing Studio Program (2017). He is represented by sweet pea and Aster + Asha Gallery.
It is important to understand the key selection criteria for the Incinerator Art Award. The following categories will be used to assess the quality of your submission by the selection panel and guest judges:
Artistic Merit: This category evaluates the visual and aesthetic quality of your artwork, taking into consideration your use of form, color, composition, and other elements of visual language. This category evaluates your conceptual communication of the ideas behind your artwork, and will be judged on how well the visual qualities of the artwork demonstrate these concepts.
Technical Merit: This category evaluates your technical skills in executing your chosen medium. Your submission will be judged on how well you have mastered your medium and materials, including your attention to detail and precision in execution.
Diversity and Inclusion: This category evaluates the degree to which your artwork addresses

diversity, including but not limited to race, ethnicity, gender, sexuality, and ability, and how accessible it is to a wide audience. The artwork actively promotes inclusion and accessibility.

Response to the theme "Art for Social Change": This category evaluates how well your artwork responds to the theme of the Incinerator Art Award, which is "Art for Social Change." Your submission will be judged on the degree to which it engages with contemporary social issues and presents a compelling vision for change.
Public Engagement and Communication of Ideas: This category evaluates how well your artwork communicates its intended message to a wider audience, locally and nationally. Your submission will be judged on its ability to generate meaningful dialogue and inspire action, as well as its effectiveness in reaching a diverse audience.
It is important to keep these categories in mind as you prepare your submission for the Incinerator Art Award, as they will be used to evaluate the quality and impact of your artwork. Good luck!
Entries

Entries will only be accepted via the online form before midnight 15 May 2023. Only online submissions will be accepted.
Artists may only submit one artwork per entry.
All information included in the entry must be true. Incorrect information may make entries ineligible and the artist may be held responsible for any loss caused to the organiser.
The fee is $30 per entry. This fee is payable at the time of the entry being submitted, and is non-refundable.
Eligibility

Artists must be 18 years of age or older to enter.
Artworks must be complete and ready to display at the time of entry.
Artworks must have been created within the last five years.
The Award is open to artists currently living and working in Australia.
Artworks must not have won other art prizes or awards.
Moonee Valley City Council employees, volunteers, and councillors, or their family members, relatives or household members are ineligible to enter.
Artist Responsibilities

Artists must ensure that they can meet all Terms and Conditions before entering this Award.
The artwork must be available for the duration of the exhibition.
Artists agree that by entering this Award to promise that:

The artwork is their sole original work.
The Artist has the power to grant the rights under the artwork.
The Artist has obtained any appropriate releases, including locations, collaborators, and/or performers.
The Artist is entitled to reproduce any rights in the artwork.
The Artist will compensate the organiser against any loss resulting from breach of these promises.
Exhibition Conditions

All artworks selected for the exhibition remain the property of the Artist.
The Artist is responsible for the packaging and transportation of the artwork to and from the Gallery within the time period set.
The final layout of the exhibition is determined by Incinerator Gallery. All efforts of site-specific installation will be considered, but may not be accommodated.
Incinerator Gallery will install and de-install artworks.
The Artist is responsible for providing the equipment required to exhibit the artwork.
All artworks and supplied equipment must comply with OH&S standards. See vic.gov.au/occupational-health-and-safety-act-and-regulations.
Shortlisted Artist must complete and sign the Artist Exhibition Agreement and return within the requested timeframe.
Artworks will be insured by Moonee Valley City Council for the duration of the exhibition and installation period. This does not include during transportation.
Moonee Valley City Council will not be responsible for artworks not collected within the time period specified by Incinerator Gallery and will be disposed of at the discretion of Council.
Use of Images

The artist will include with their entry a high-resolution image (at least 1600 pixels wide at 300DPI) of the entered work.
It is recognised that authorship and copyright of works entered belongs to the artist.
In case of being shortlisted for this Award, artists give permission for Moonee Valley City Council to use:

images of entered work;
their name, biographical details and likeness for marketing purposes associated with Incinerator Art Award and Incinerator Gallery.
The artist will be attributed to the work as reasonably possible wherever the image is reproduced.
Judging and Awards

Judges' decisions for shortlisting and Awards are final and appeals will not be considered.
Incinerator Gallery reserves the right to accept or reject any works submitted.
Entries will be shortlisted by Incinerator Gallery. Only shortlisted artworks will be presented in the Incinerator Art Award exhibition outlined in the Selection Criteria. See com.au/incinerator-art-award-art-for-social-change/
Guest judges are selected by Incinerator Gallery based on their industry professionalism and practice.
Q. Can I enter a collaborative artwork?
Yes, you may enter a collaborative artwork - including works by a group, duo, or an artist collective. The work must be a single artwork or project and be regarded as the intellectual property of the entire group.
Q. If my artwork is shortlisted for another award or prize, can I still apply for the IAA?
Yes, you may apply if your artwork has been shortlisted for another award or prize. The IAA does not accept artworks that have previously won awards or prizes.
Q. Can I enter more than one artwork?
Artists may enter one artwork per entry. We understand that one artwork may consist of several elements. The fee is $30 per entry. This fee is payable at the time of the entry being submitted, and is non-refundable.
Q. Can I enter a performance-based artwork?
A. Yes. Performances will be viewed based on submitted documentation, video footage or photographs. Performance-based artworks should outline any preferences for required space, duration and scheduling throughout the Incinerator Art Award exhibition period. Shortlisted performances must be available for the judging period prior to the exhibition opening.
Q. Can I enter an outdoor artwork?
A. Yes. Outdoor works must be able to withstand all climatic conditions, and ready to be securely installed for exhibition. Fittings for outdoor artworks must be supplied by the artist.
Q. Do I need to install my artwork?
A. Incinerator Gallery will install your artwork for the exhibition. The Gallery will curate the exhibition and will consider your installation requirements where possible.
Q. Am I required to supply my own audio/visual equipment?
The artist is required to supply equipment for audio/visual artworks. Electrical equipment will be tested and tagged prior to use.
Q. Is there any assistance available with transportation of my artwork?
Transportation of artwork is the responsibility of the artist. The gallery has limited funds to support transportation of artworks for artists in financial need. If you require assistance please outline your reasons in the application form field 'Is there any other information you would like us to know in support of your application'. 
Q. Are artworks insured?
Artworks are insured during the installation and exhibition period.
Q. How do I determine the value of my artwork for insurance purposes?
The value of your work is the amount you would sell it for.
Q. How does copyright impact me?
Copyright
Works displayed in a public exhibition is subject to Australian copyright law. If your work contains non-original material you are required to acknowledge this in your application and seek appropriate clearance from copyright holders.
All shortlisted applicants must provide supporting documentation for their work if it contains non-original material, including written approval from the copyright holder and the original letter seeking approval.
For non-original music in films, additional clearance will be required from the publisher, the writer of the lyrics, and the writer of the music.
If you cannot obtain clearance from copyright holders, your work may not be able to be displayed.
Further information: https://www.artslaw.com.au/information-sheet/copyright/ 
Troubleshooting suggestions
Incinerator Art Award 2023 Application
Applications for the Incinerator Art Award 2023 have now closed. Applicants will be notified by the end of June about their application.