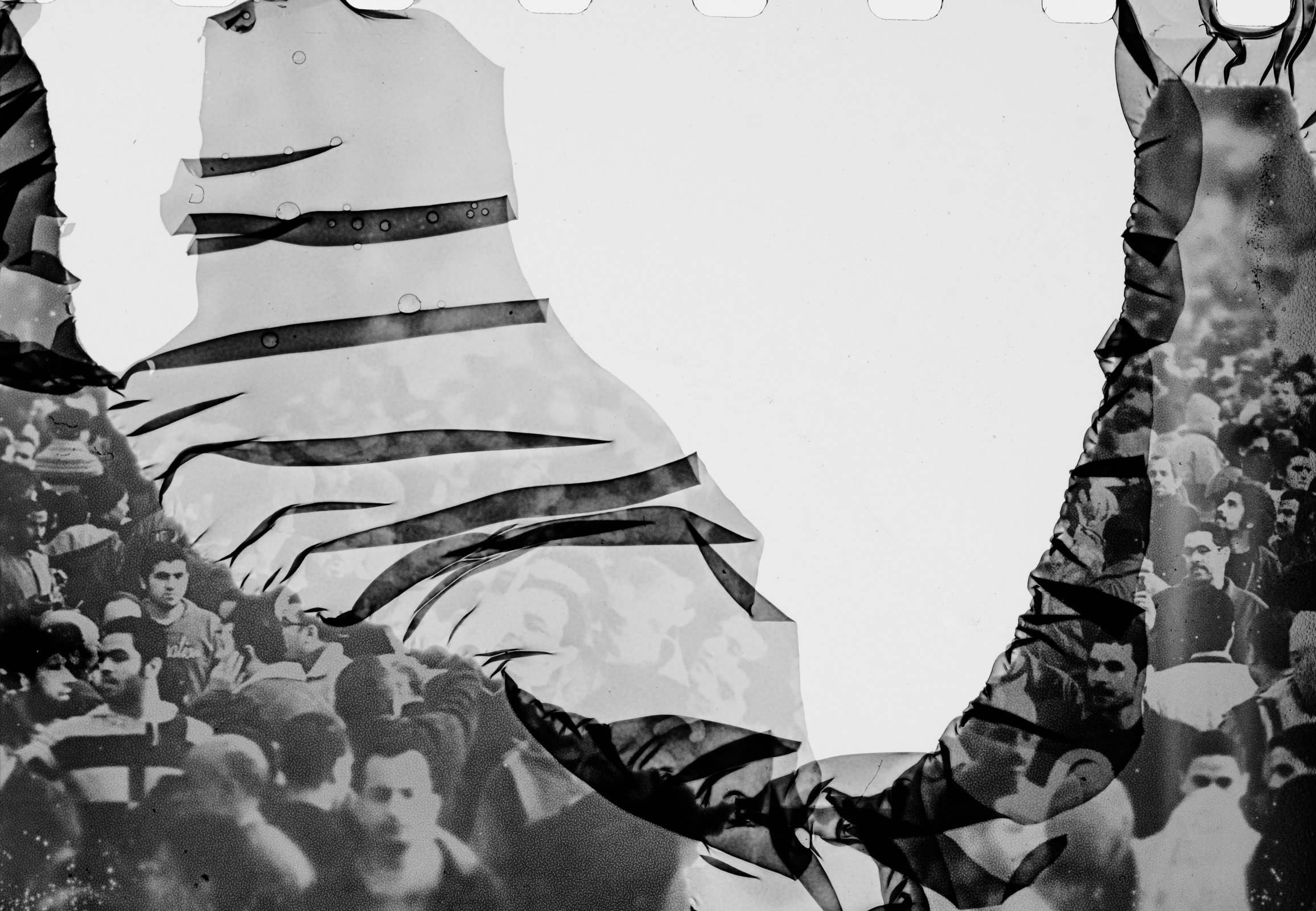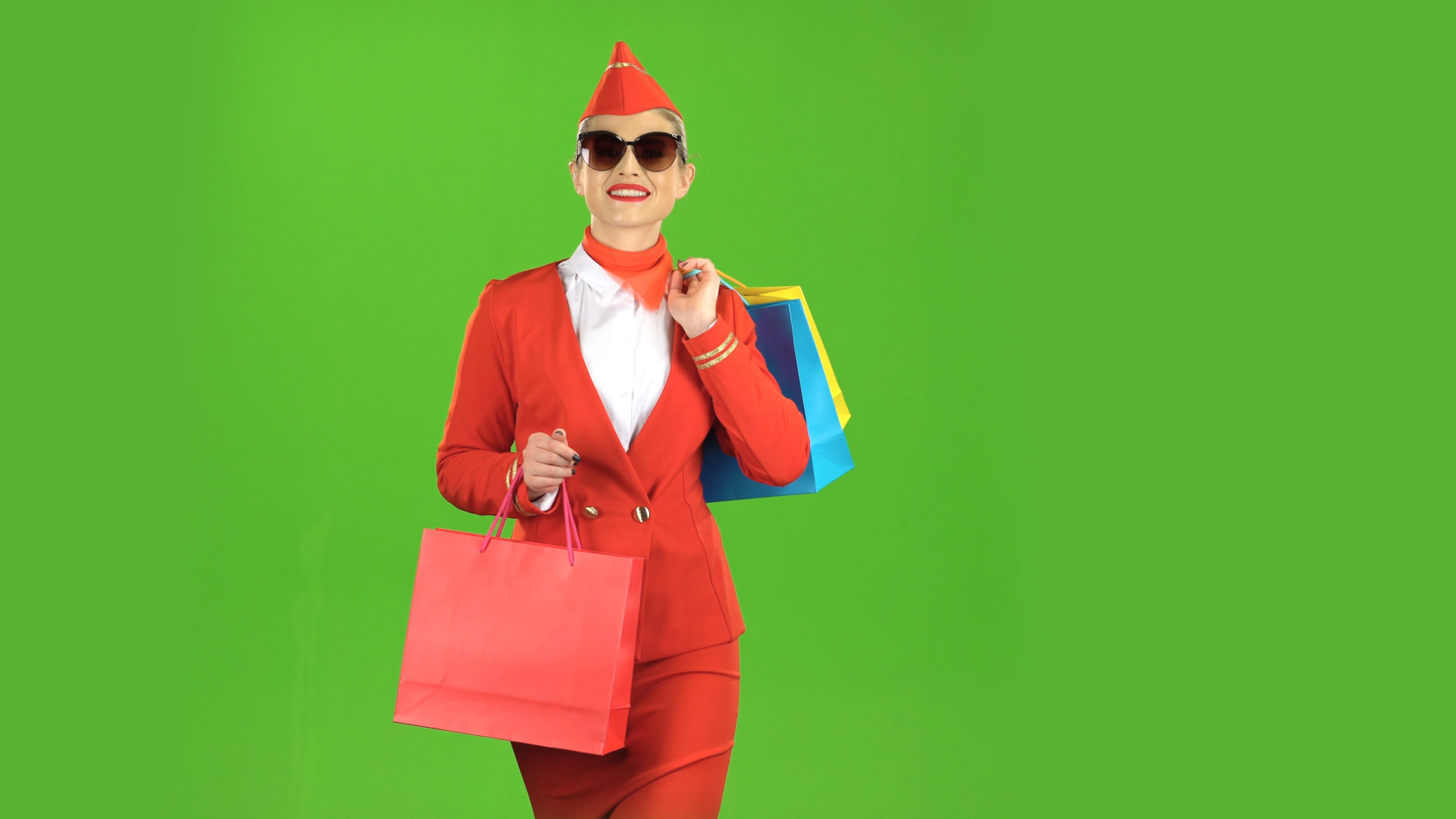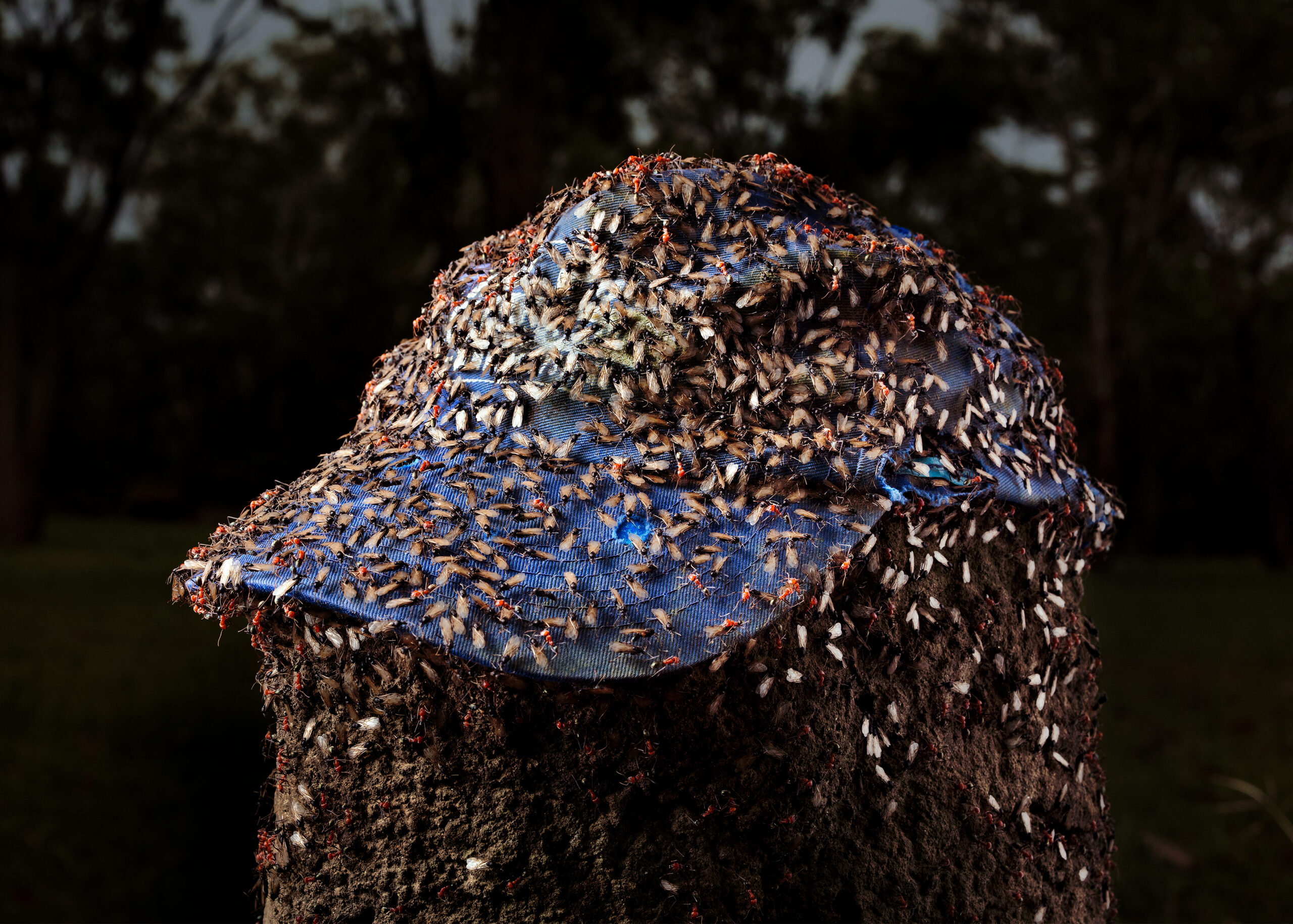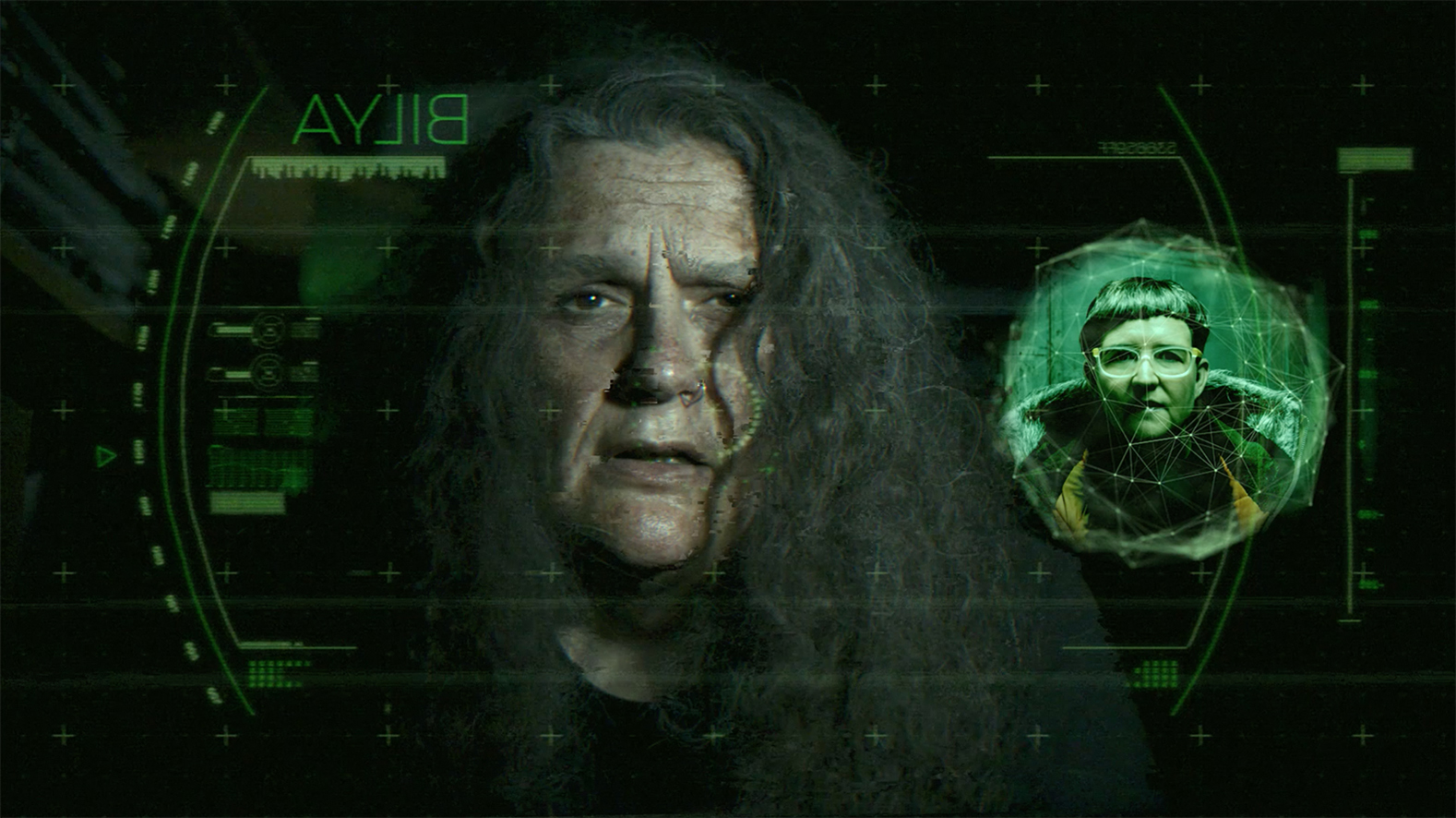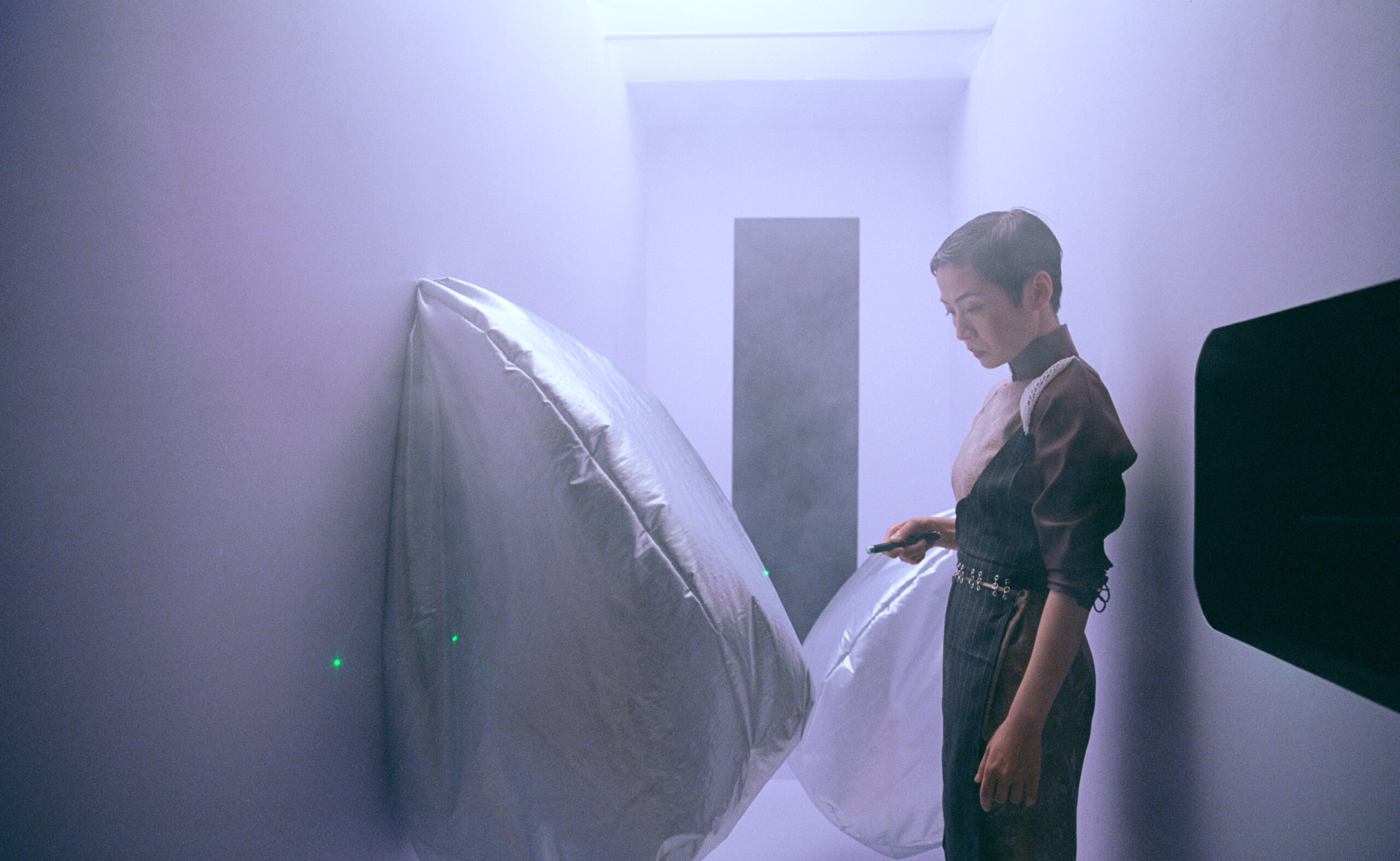 Ezz Monem Revolutionary Failure, 2021, photography.
Laresa Kosloff, Radical Acts, 2020, video
Liss Fenwick Nuptial Flight, 2019, pigment print on platine paper.
Jen Rae with Claire G. Coleman Refugium,, 2021, short film with audio.
Nikki Lam the unshakeable destiny_2101, 2021, 16mm film transfer to digital 2K with audio.
Incinerator Art Award: Art for Social Change
The Incinerator Art Award is the Incinerator Gallery's annual contemporary art prize inspired by the theme of art for social change.
In light of the profound impact of COVID-19, we have adjusted the Incinerator Art Award 2021, and this year it is free to apply!
Entries are now closed.
To stay up to date with further information regarding the award, and future opportunities to exhibit at Incinerator Gallery, please subscribe to our e-newsletter below.
The Incinerator Art Award is Incinerator Gallery's annual art award and exhibition. Established in 2015, the award celebrates contemporary arts practices that are socially engaged, environmentally aware, and seek to enrich community through dynamic, creative practice.
The award pays homage to Walter Burley Griffin and Marion Mahony—the progressive architects who collaboratively designed the Essendon Incinerator in 1929-30—who believed that art and architecture are ethical enterprises that should aim to bring about positive social change.
This nationally recognised award demonstrates the crucial role art plays for contemporary Australian audiences, underpinning Incinerator Gallery as a vital space for engaged discourse through visual art and creative practice.
The award is an inclusive and diverse exhibition that celebrates the vibrancy of community within and beyond Moonee Valley. In 2021, the Gallery continues to present critical, ambitious and experimental practices, and will offer an engaged and educative program encompassing visual art, film, performance, writing, architecture and design.
Entries open: Saturday 1 May 2021
Entries close: Sunday 30 May 2021, at 11:59pm
Shortlisted artists announced: Monday 2 August
Delivery of works: Monday 2 – Tuesday 3 August
Opening night and award ceremony: Friday 13 August, 6-8pm
Exhibition dates: Friday 13 August – Sunday 31 October
People's Choice Award winner announced: Friday 5 November
This year, we will be offering a total pool of $11,000 in cash prizes:
4 x $2,500 cash prizes will be awarded to four shortlisted artworks as selected by our judges' panel.
1 x People's Choice Award of $1,000 cash prize will also be awarded to one recipient at the close of the exhibition.
Myles Russell-Cook
Curator, Indigenous Art
National Gallery of Victoria
Myles Russell-Cook is the Curator of Indigenous Art at the National Gallery of Victoria. Myles is jointly responsible for the National Gallery of Victoria's collections of Aboriginal and Torres Strait Islander Art and the art of Oceania, Pre-hispanic America and Africa. In addition to this Myles, facilitates and supports activities involving the acquisition, display and interpretation, research into and public dissemination of Indigenous art within the galleries collection.
Myles has lectured in Art history, Design Anthropology and Indigenous Studies at Swinburne University. He is currently joint editor of the NGV's annual scholarly publication, The Art Journal, which features in-depth, peer-reviewed essays by established art curators, conservators and academics, based on works held in the NGV's collection.
Tamsen Hopkinson
Senior Producer
Footscray Community Arts Centre
Tamsen  Hopkinson (Ngāti Kahungunu, Ngāti Pahauwera) is a Senior Producer, Footscray Community Arts Centre and The Substation, and one of our IAA judges for 2021.
Tamsen is experienced within the arts sector as an artist, curator and teacher. Her practice is an expression of Indigenous Sovereignty and considers ideas around language, access, materiality and sound.
Tamsen has worked across multiple art organisations and institutions over the last ten years including West Space, Monash University of Art, Design and Architecture (MADA), TCB Art Inc. and UN Projects. She currently works between Footscray Community Arts Centre and The Substation as the Senior Producer of NEIGHBOURHOOD, a new contemporary arts festival based in the West.
Rebecca Coates
Director
Shepparton Art Museum
Rebecca Coates is a curator, writer and lecturer. Since 2015 she has been the Director of Shepparton Art Museum, located on Yorta Yorta country in regional Victoria. As Artistic Director and CEO, she is responsible for running a dynamic regional art gallery, the successful transition from Council owned and operated to independent not-for profit governance model, the development of a new purpose built $50M art museum designed by Denton Corker Marshall; the artistic program; and a major capital campaign to support the project. SAM hosts two nationally significant acquisitive Awards, the Indigenous Ceramic Award; and the Sidney Myer Fund Australian Ceramic Award.  
Rebecca has worked extensively in Australia and overseas, including the Melbourne Festival, the National Gallery of Victoria, the Australian Centre for Contemporary Art (ACCA), and the Museum of Modern Art Oxford. She speaks and writes regularly on contemporary art, curatorship, exhibition histories, culturally led economic renewal, and ceramics. She was awarded her PhD from the University of Melbourne in 2014, and taught at the University of Melbourne between 2008 – 2015. She is an Honorary Fellow, COVA, University of Melbourne.
ENTRY CONDITIONS
Entry is open to artists living and working in Australia.
• Artists must be 18 years of age or older to enter.
• Indoor, outdoor and performance works are accepted, the gallery can accommodate a variety of sizes and media.
• Outdoor works must be able to withstand all climatic conditions.
• Performance works must be able to be judged based on documentation, video footage or photographs. All performances in the gallery and judging will be negotiated with Incinerator staff. Performance-based applications should outline any preferences for required space, duration and scheduling of performances throughout the Incinerator Art Award period.
• Works must be complete at the time of your submission.
• Works must be by a living artist, and created within the last five years.
• Works must not have won other art prizes or awards.
• Moonee Valley City Council Employees and Volunteers, or their family members, relatives or household members are ineligible to enter.
EXHIBITION CONDITIONS
Please note, Incinerator Gallery is hopeful to have the exhibition displayed in the gallery space, however this is dependent on State Government and Department of Human Health and Services directives regarding COVID-19. For this reason, the format of the exhibition of the Incinerator Art Award entries is subject to change (in gallery or online exhibitions are possible) and all successful finalists will be kept updated on how their works will be displayed as information comes to light.
• The exhibition is curated by Incinerator Gallery.
• The layout of the exhibition is determined by Incinerator Gallery, if the artist has site specific work they must make it known in their application.
• The artist is responsible for the packaging and transportation of the work to and from the gallery. If assistance with transportation is required, it should be made known in the application.
• The work must be delivered and collected from the Gallery within the time period set by the Incinerator Gallery.
• Incinerator Gallery will install and de-install the work, unless the artist specifies otherwise.
• Installing and de-installing must be completed within the time period specified by the Incinerator Gallery.
• The artist is responsible for providing the equipment required to exhibit the work unless otherwise stated. Where possible, video-based works are encouraged to supply their own monitors – please outline in your application.
• All artworks and equipment must comply with Moonee Valley City Council OH&S standards.
• All shortlisted works will be insured for loss or damage by Moonee Valley City Council for the period of the exhibition.
• Moonee Valley City Council will not be responsible for works not collected within the time period specified by the Incinerator Gallery unless by prior arrangement. Works not collected by this time will be disposed of at the discretion of the Gallery.
IMAGES & MARKETING CONDITIONS
The artist will include in this application a high-resolution image (at least 1600 pixels wide at 300DPI) of the entered work with your entry.
• It is recognised that authorship and copyright of works entered belongs to the artist.
• Short-listed artists give permission for Moonee Valley City Council to use images of entered work for marketing purposes associated with Incinerator Art Award and Incinerator Gallery for five years from the date of entry.
• The artist will be attributed to the work as reasonably possible wherever the image is reproduced.
SHORT LISTING SELECTION CRITERIA
Artworks submitted should demonstrate a belief that cultural and creative expression can be used as a means to affect deep and lasting social change.
Applications should demonstrate a relationship to the theme of the award, 'Art for Social Change'.
The Shortlisting Selection Panel will consist of two Incinerator Gallery staff and one external panelist from an Australian contemporary arts organisation.
The Selection Panel will grade artworks independently, based on the response to the theme 'art for social change.' Applications will be critiqued on communication, quality, and content.
The application will also be considered for artistic and ethical merit, achievability of installation and additional support material supplied by the artist.
Only shortlisted artworks will be eligible for Incinerator Art Award prizes.
JUDGING AND AWARDING OF PRIZES
Judges are selected by Incinerator Gallery based on their industry professionalism and practice.
• Incinerator Gallery shortlists works based on the SHORT LISTING SELECTION CRITERIA outlined above.
• Incinerator Gallery reserves the right to accept or reject any works submitted for consideration on any grounds.
• All decisions are final and individual feedback is not provided on outcomes.
SUBMISSIONS & PAYMENT
• This year, Incinerator Gallery is waiving the $30 entry fee. Entries to Incinerator Art Award 2021 are free.
• Artists must only submit one work per entry. This may be a single work with various components or a series of objects/images exhibited under one title.
• Submissions will only be accepted via the online form before midnight 30 May 2021.
• All information upon submission of the application must be true; incorrect information may deem short-listed works ineligible.