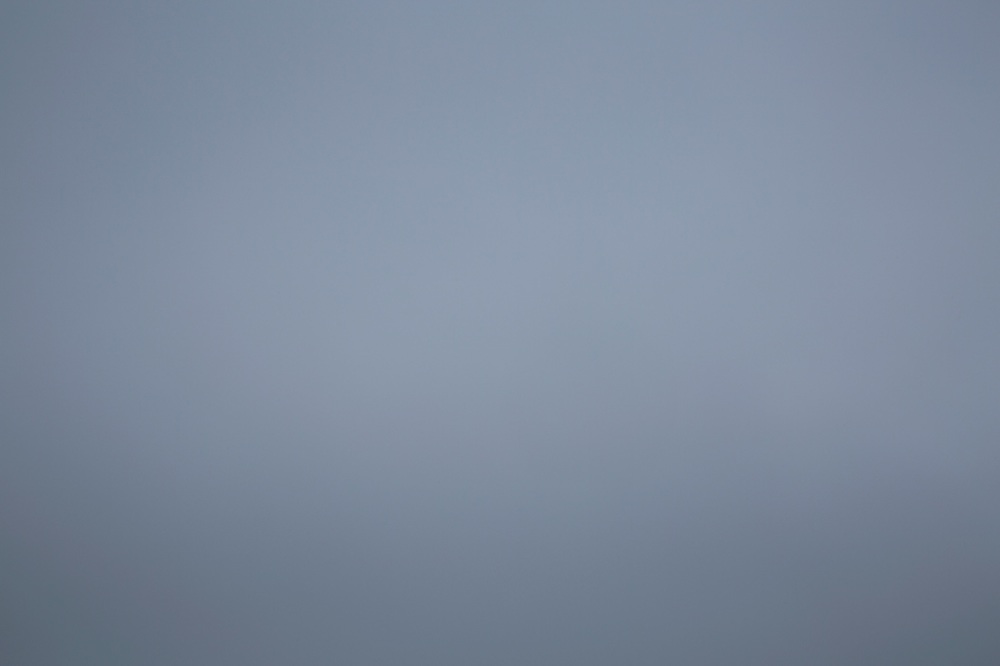 Melbourne/Naarm-based artist Zainab Hikmet translates the ocean as a metaphor, where the waves of the sea are arms to embrace a shoreline. This work was originally developed for an exhibition in 2017, and speaks of home and place – between Australia (where the artist currently resides), New Zealand/Aotearoa (where the artist grew up), and Iraq (the artist's ancestral homeland). The artwork consists of a long-exposure photograph of the sea, depicting an undisclosed location where the artist had thrown a glob of glass containing her breath. Accompanying this image, is a stack of paper that is made up of light-sensitive letters. These identical letters develop over prolonged exposure to sunlight. These works poetically connect the three aforementioned biographic places together through solar and oceanic horology.
Light-sensitive print (from stack) is from an exhibition titled Between Then and Now (and maybe tomorrow) which was held at Bus Projects in 2017. The prints are silk-screened with a light-sensitive ink that reveals itself by darkening through its prolonged exposure to sunlight. You are invited to take a print of your own (or on your behalf to a friend) from this iteration at Incinerator Gallery and witness the reveal in its exposure to the light sources in your home.
This work includes a text written by Chelsea Jade.
Zainab Hikmet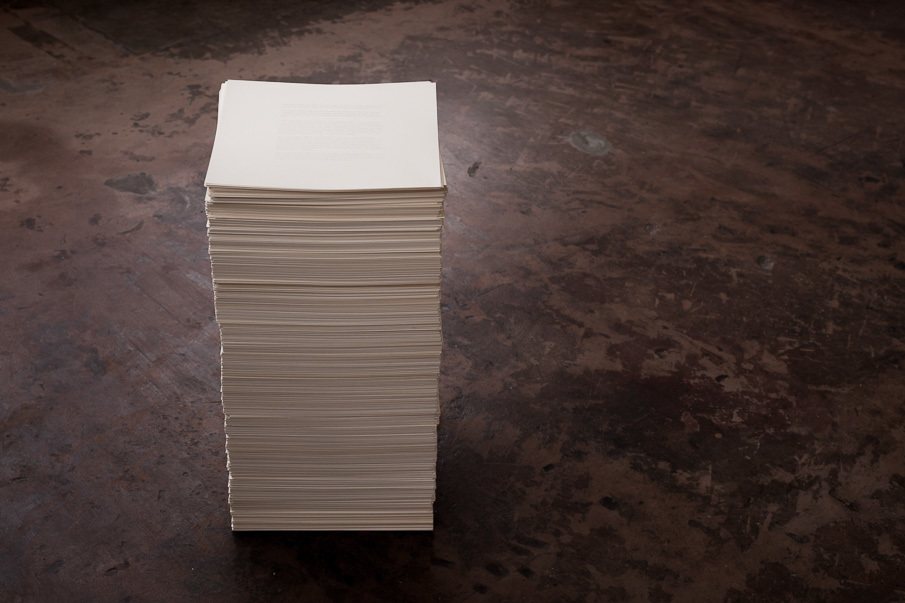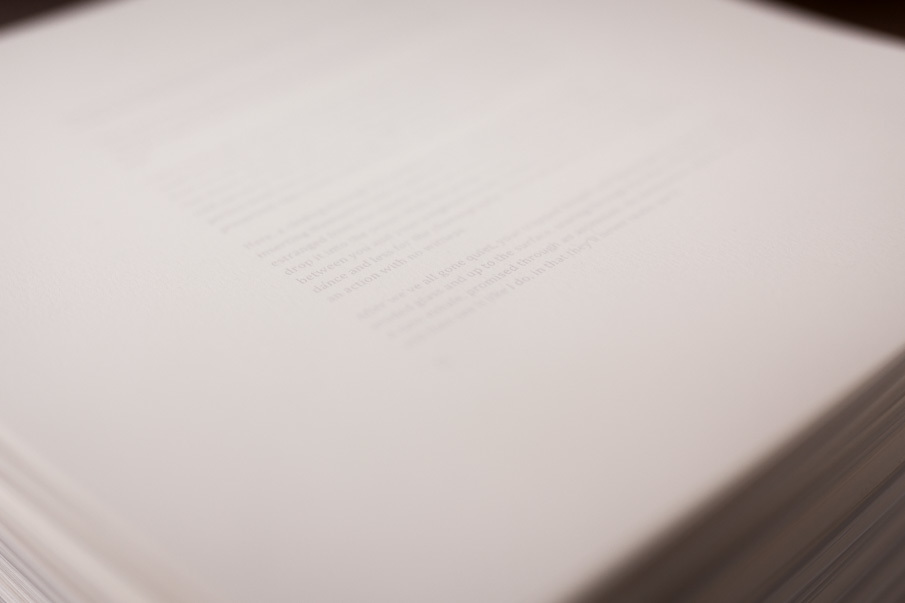 Zainab HIKMET
Long Exposure Document of Sea Water 2017
digital print on rag, Tasmanian oak
Light-sensitive Prints (stack)
2017-20
light-sensitive ink, 100% rag