Yandell WALTON
Uprise_online (2020)
360° digital video
Sound Design: Michele Vescio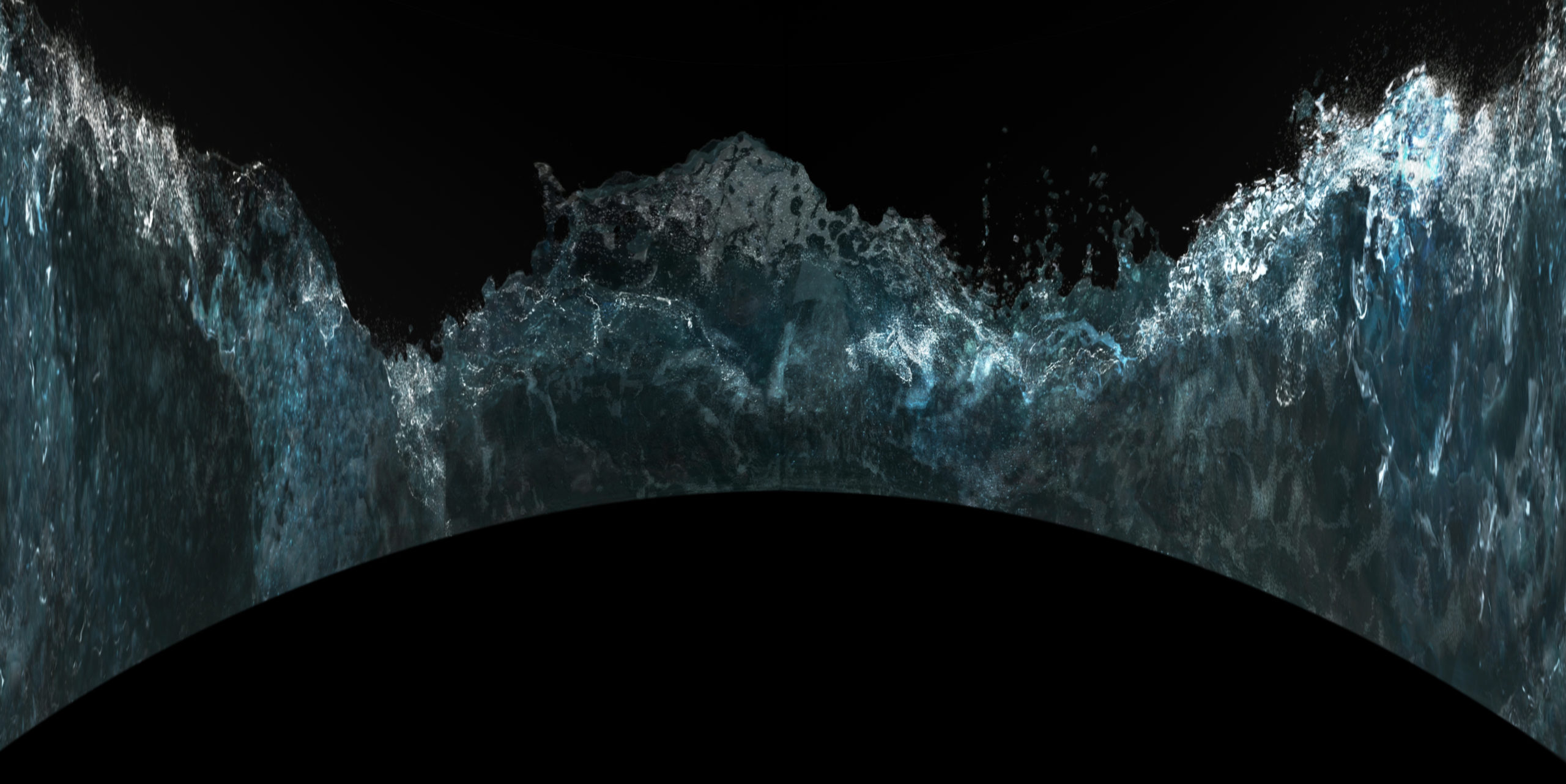 Melbourne/Naarm-based artist Yandell Walton has produced a new immersive video that translates the dire ramifications of global-warming and consequent rising sea levels.
Within this virtual room, viewers may experience a 360° visual-audio experience of a room flooding with torrents of water. These digital waves relentlessly engulf the virtual space, enacting a precursory warning to negligent behaviours causing a rising global temperature.
You are encouraged to explore this video work by scrolling your cursor around the screen, or moving your phone around this virtual room, to obtain the full immersive experience.
UPRISE_online has been redeveloped from an immersive installation to be presented on a digital platform. The digital tidal wave engulfs the virtual space you inhabit as the viewer, through the 360 degrees interactive platform. Yandell's work addresses human relationships with the physical systems of the planet by interrogating shifting environments caused by climate change. By using new technology in the production and presentation, she aims to highlight the current technological climate and raise questions around its effect on our rapidly changing world.
Yandell Walton
If viewing this artwork on your smart phone, please use this direct link.