For the Melbourne Fringe Festival 2018, Nick Barlow created Lake, a piece that was part theatre, part workshop and part art installation. It explored the relationship between two of our most precious local resources: people and water.
The first part of Lake was a morning workshop in which participants were invited to make their own costumes from reclaimed recycled plastics collected from Moonee Ponds Creek.
Throughout the afternoon, water was carried by the community from Moonee Ponds Creek, up a hill to a site on Woodlands street in Strathmore where they created a shallow lake. This became a temporary performance space for Nick, where he built an edifice of cardboard boxes that slowly collapsed as the water levels rose.
The project was an opportunity for the community acknowledge their impact on the natural environment. They confronted the pollution that they cause and hopefully considered how water moves in landscape around them and what an important resource it is.
For more information visit www.niow.com.au/lake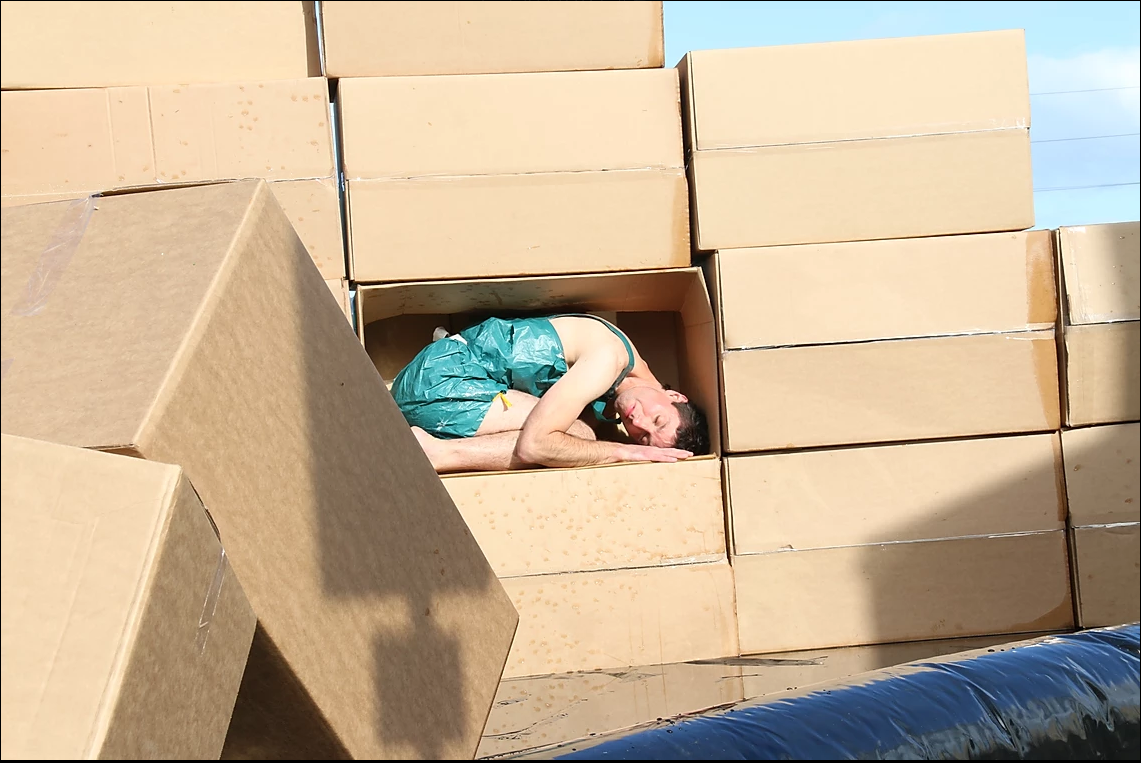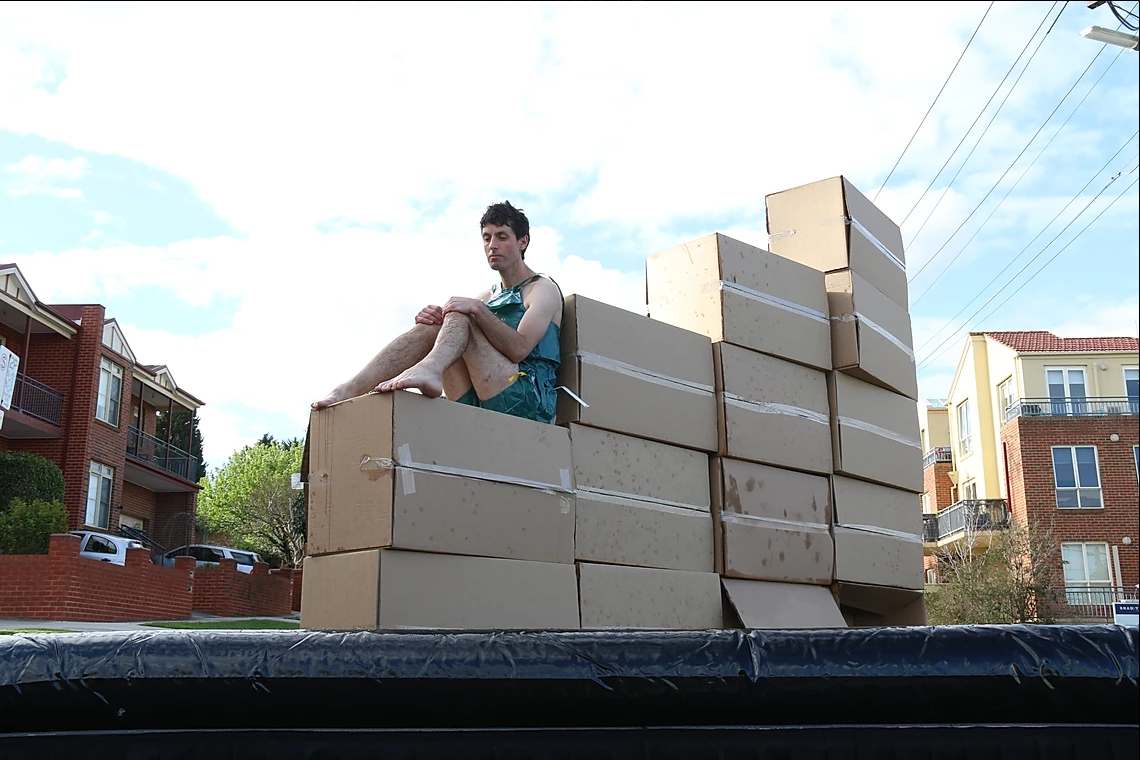 Nick BARLOW
Lake 2018, performance
for Melbourne Fringe Festival in Strathmore, Moonee Valley
Documentation by Jeff Wortman