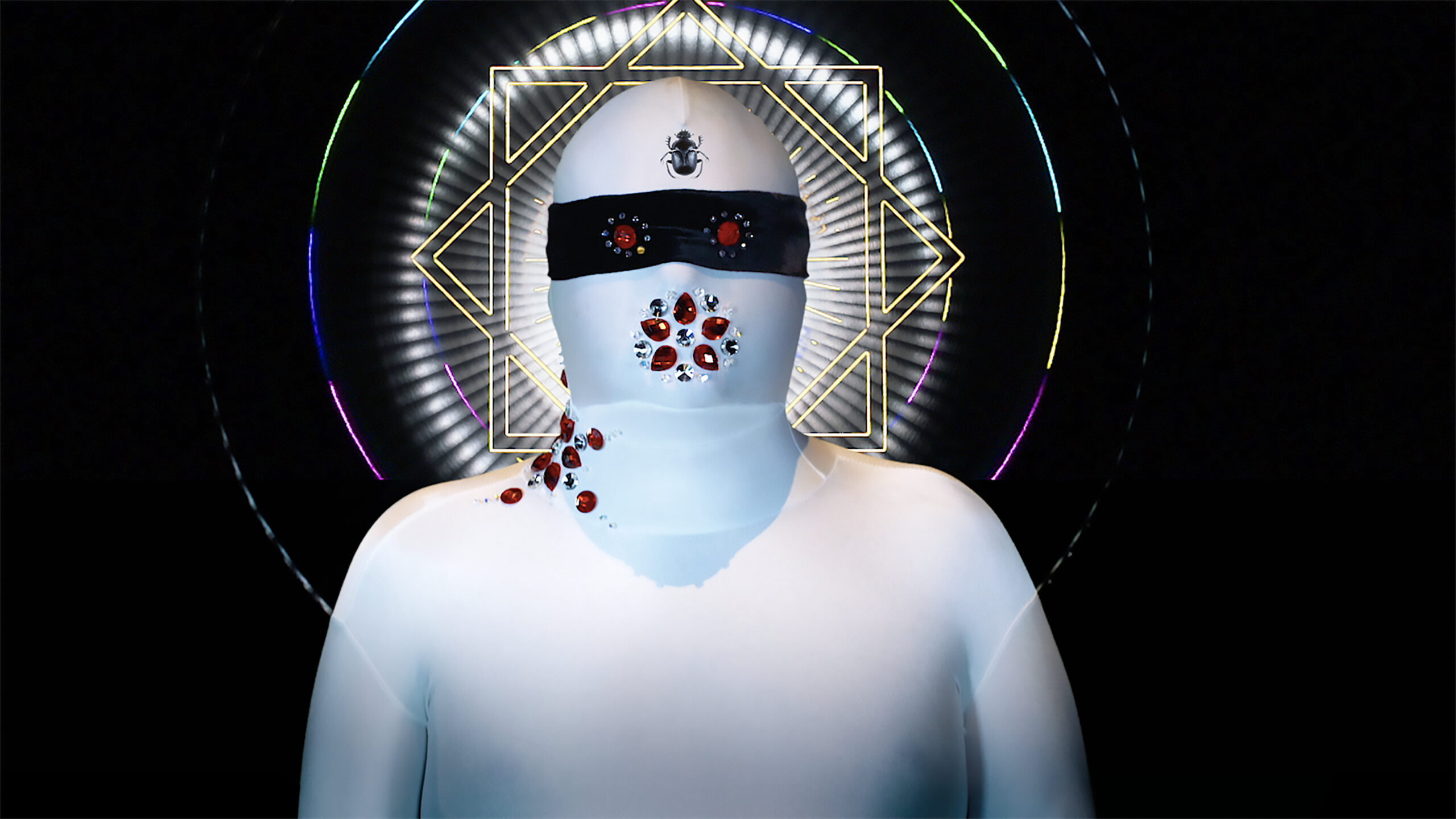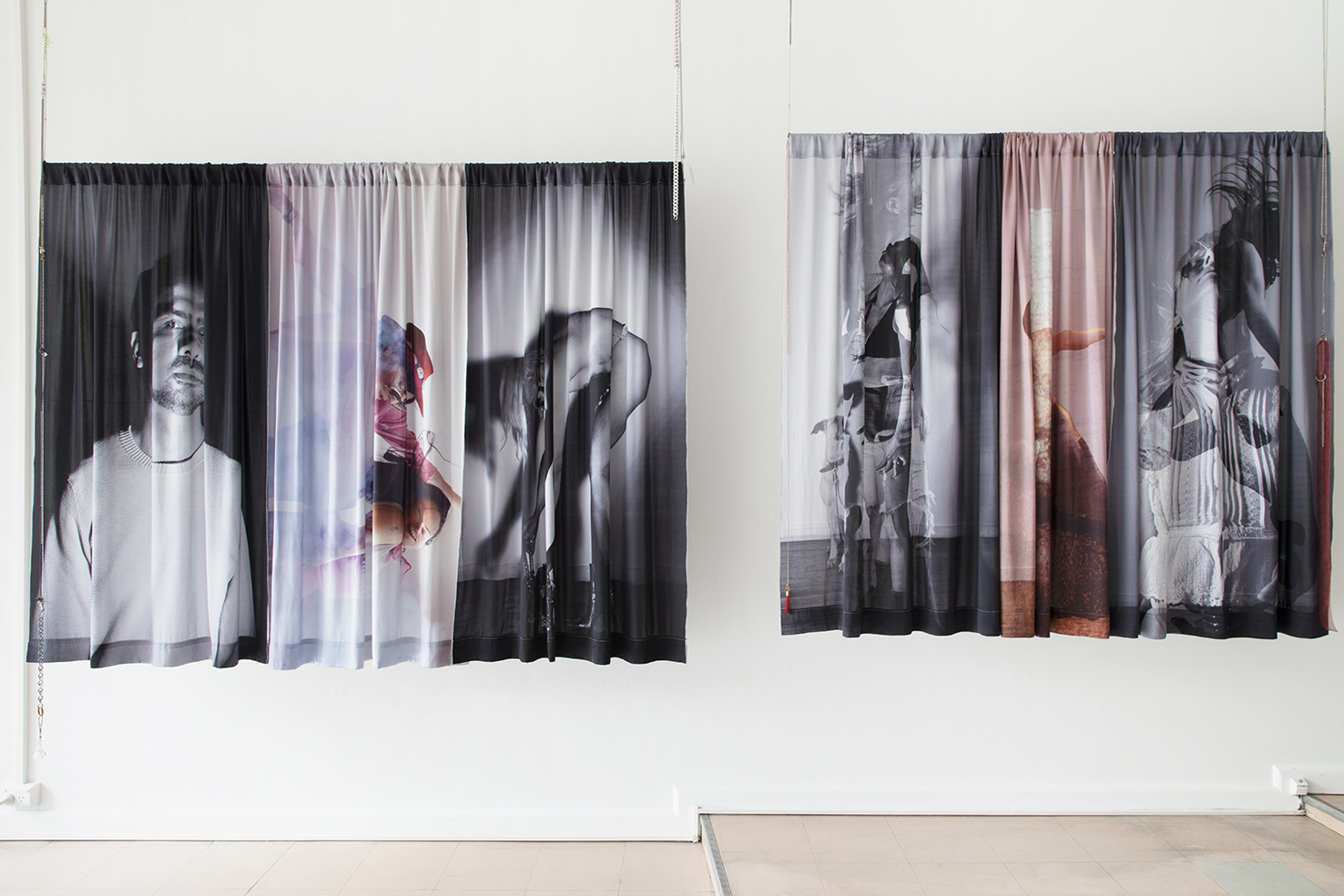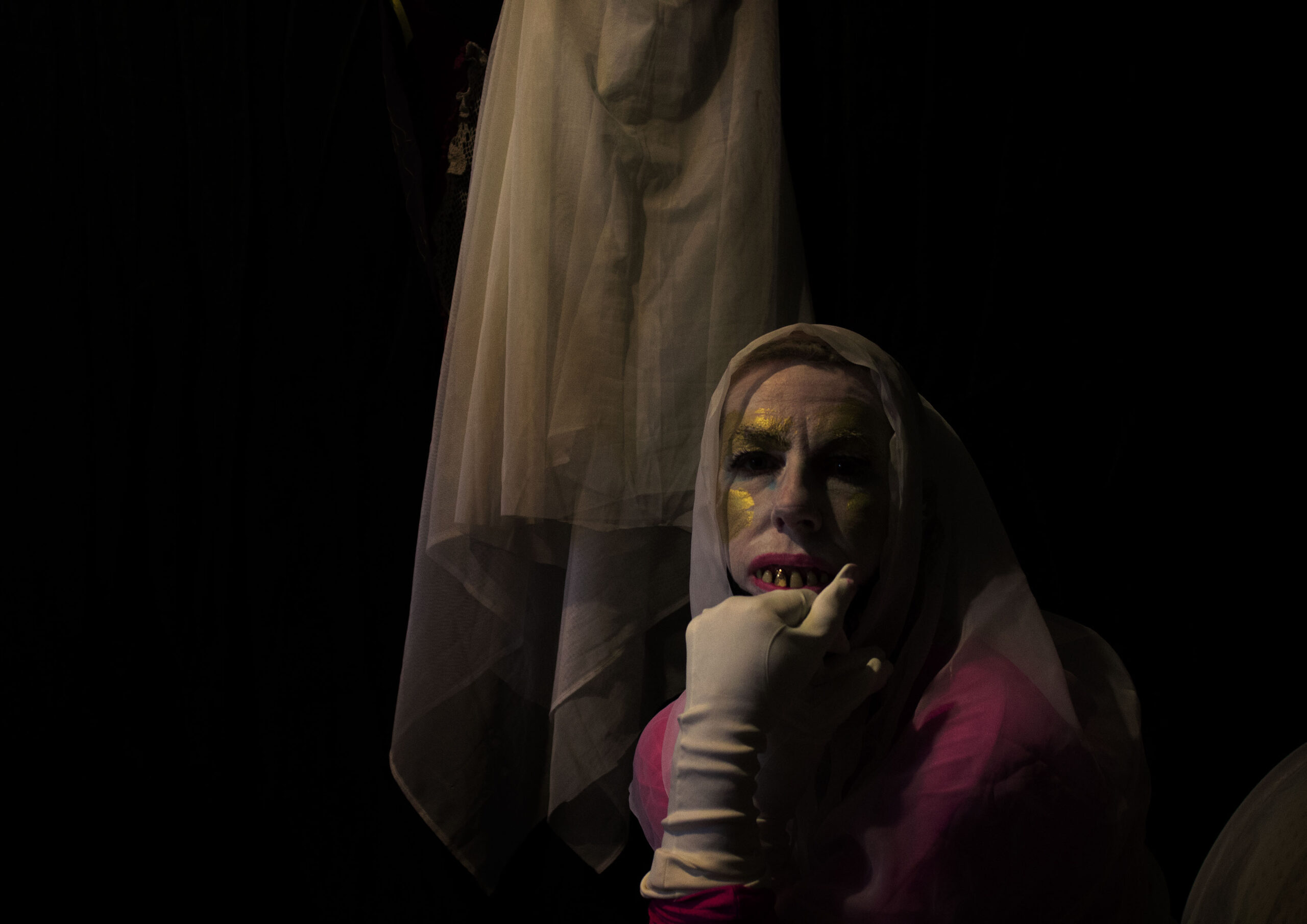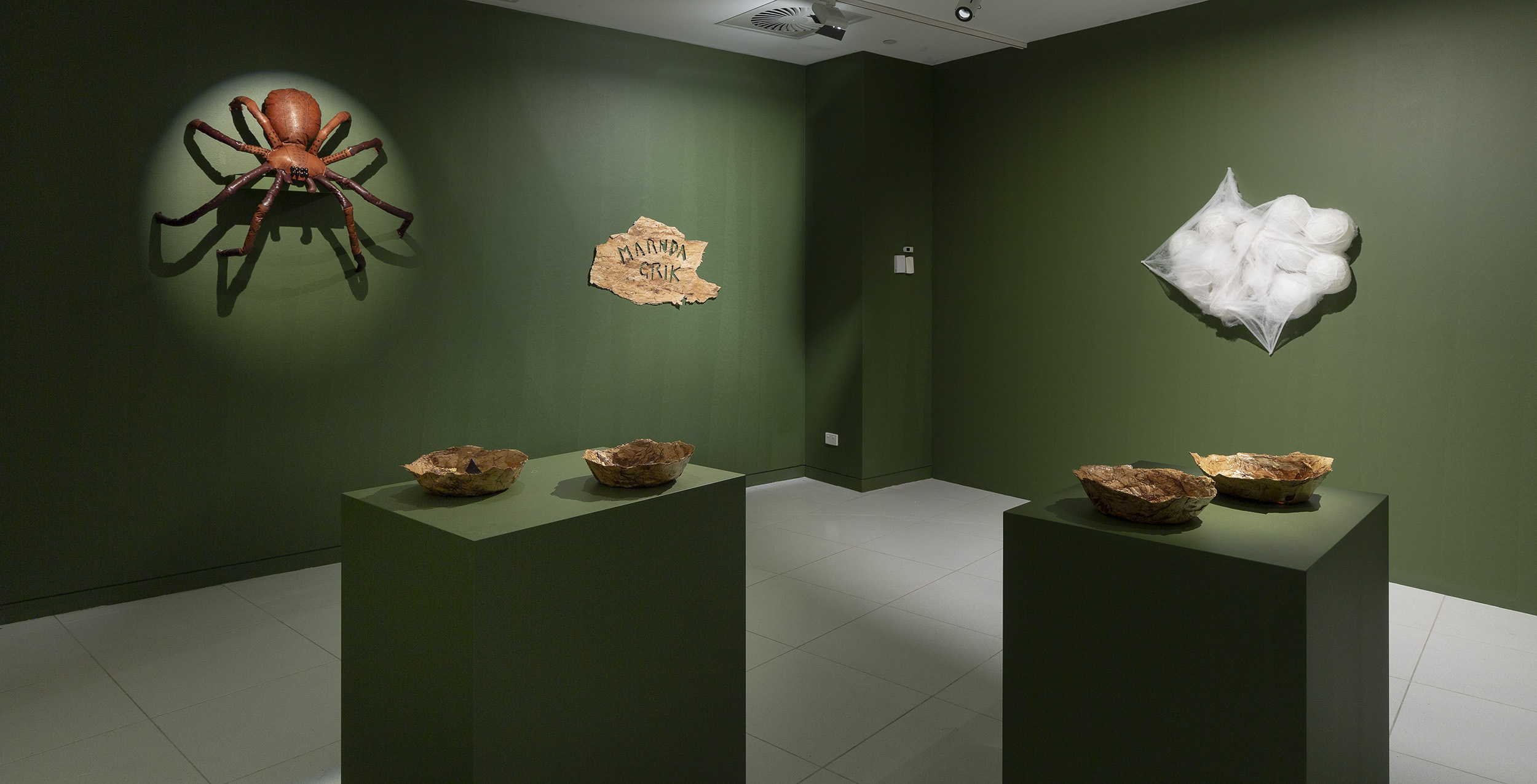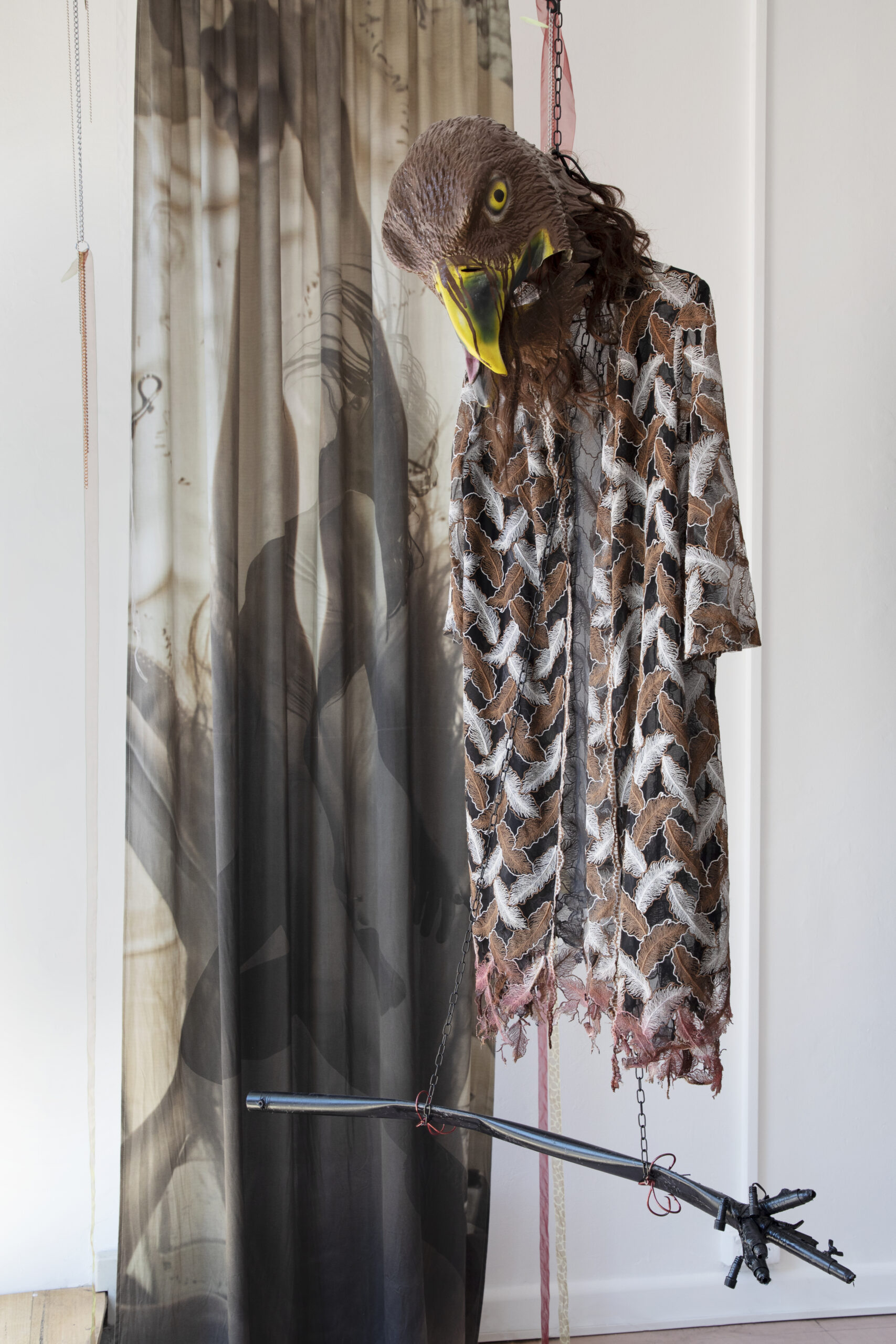 Bianca J Willoughby, Circles of Fire, 2017, two-channel video (video still)
Bon Mott, A showing of works by Sean Miles and Bon Mott, 2020, installation view Gertrude Street
Emiko Artemis, Golden Face, 2021, photograph
Blackgin, Marnda Grik, 2019, installation view Koorie Heritage Trust
Sean Miles, A showing of works by Sean Miles and Bon Mott, 2020, installation view Gertrude Street
WHOLE SELF: Midsumma 2022
28 January 2022 - 6 March 2022
Artist(s): Emiko Artemis, Blackgin, Penn Gabona, Sean Miles, Bon Mott, and Bianca J Willoughby
WHOLE SELF is an exhibition that illuminates the over-lapping spheres of queerness and disability as an intersection of infinite possibilities.
This exhibition critiques a prevailing social issue that queer and disabled people are not whole, but seen as either one or the other, let alone in combination of the two. It challenges the perception of queer disabled people as deviant, broken, deficient or incomplete.
Whilst addressing institutional and social discourse surrounding diversity, access, equity and inclusion, this group exhibition celebrates queer disability through layered pluralities, complicated intersections and multifaceted identities—which are not fractured or discrete parts, but instead represent and comprise a whole self.
Through personal and collective experiences, WHOLE SELF articulates a multi-verse of senses enriched through the exploration of mythology, lore, sex, magic, ceremony, and dreaming. The exhibition navigates transcendent abilities to move between spaces, melding together inner and outer narratives, celebrating the over-lapping of spheres, whilst weaving a journey beyond barriers.
WHOLE SELF does not by any means represent all experiences of disability and/or queerness, however it does seek to learn collaboratively through the curatorial ethos that you "can bring your whole self to the table".
As part of the Midsumma Festival 2022 keynote program AND/OR, this group exhibition brings together a diversity of creative practices whose work resonates with the complexities and questions around the proposition of a queer, disabled WHOLE SELF.
---
---
WHOLE SELF: Artist and Curator Talk

Saturday 5 February, from 1pm
Presented at Incinerator Gallery, join artists and the curator of the exhibition WHOLE SELF as they discuss themes surrounding queerness, disability and neuro-diversity through the lens of art-making and exhibition practice.