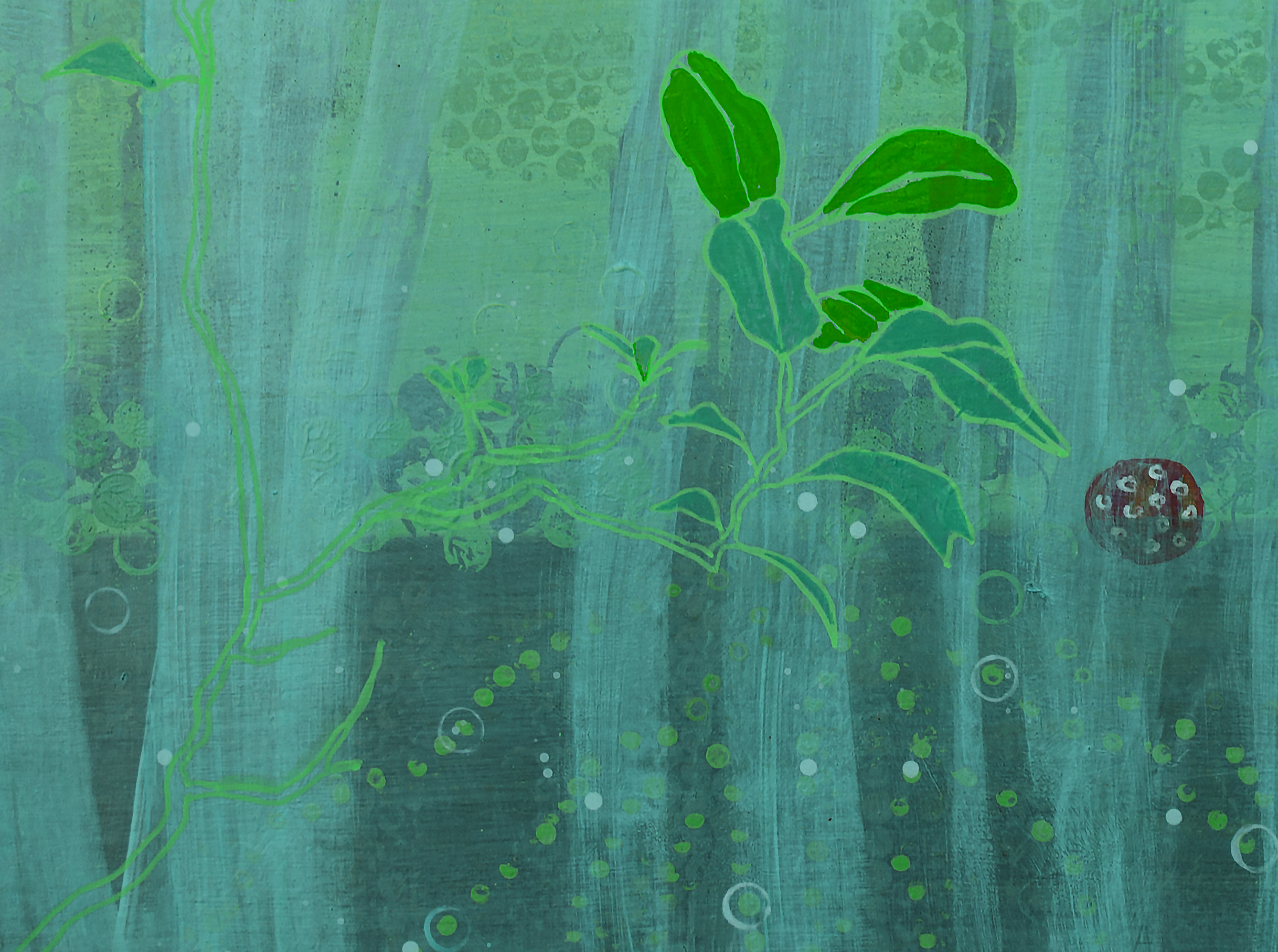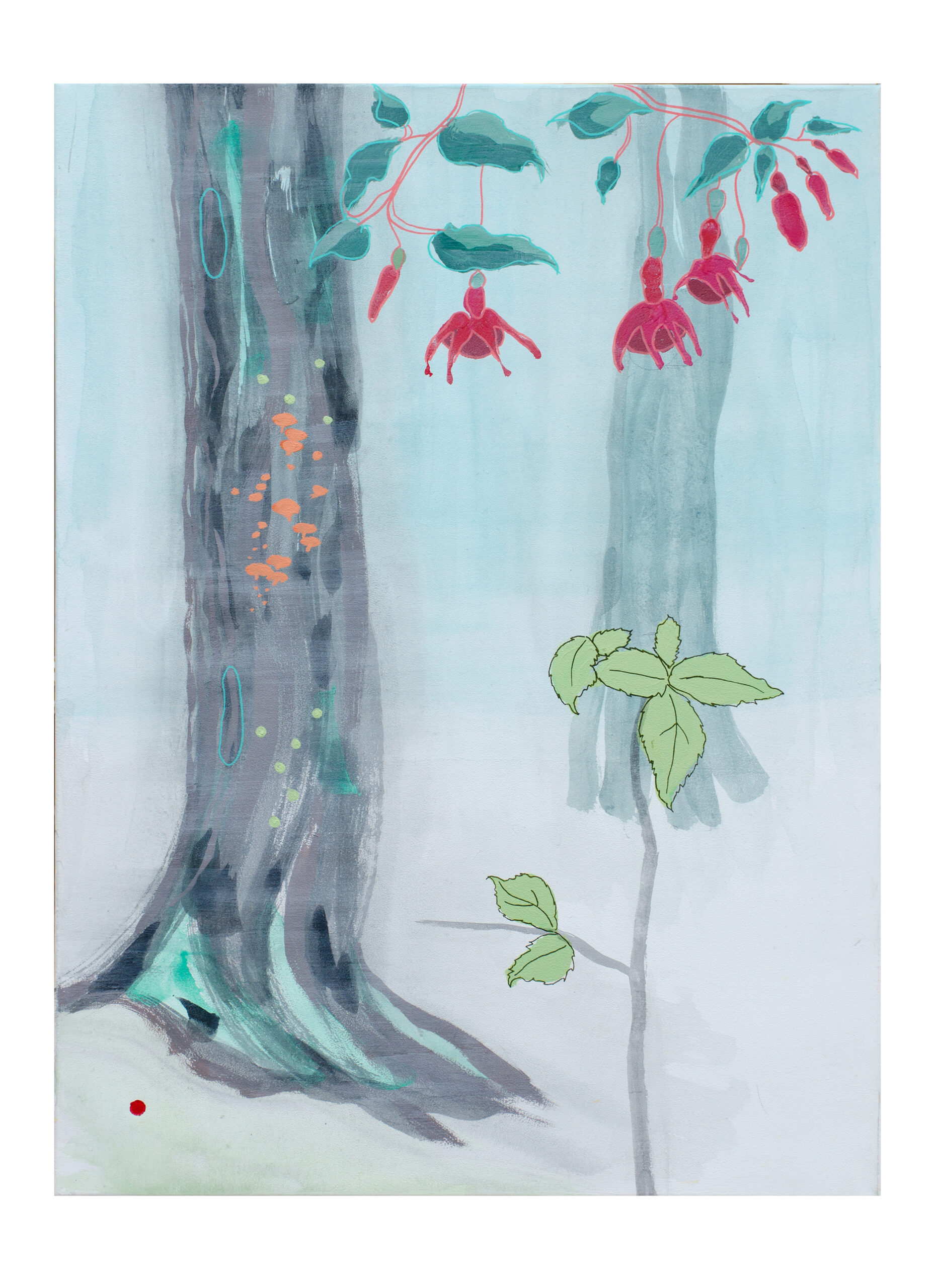 Lisa Buckland, Amongst the Whispering Trees, 2020-2021, acrylic, pigment ink on canvas, 61 x 51 cm.
Lisa Buckland, Secret Forest, 2022, watercolour, acrylic, ink on canvas, 56 x 76 cm.
Secret Forest: Lisa Buckland
7 July 2022 - 27 November 2022
Location: Crown Street Stables
In the Secret Forest artist Lisa Buckland invites you to take a walk amongst towering trees and winding paths to experience a world of misty horizons and otherworldly landscapes.
Alone in a global pandemic and finding new ways to practice art, the memory of wild places traveled reinforced the part nature played in keeping her connected to the community. Distance is really a state of mind and nature holds powerful symbols that cradle the human psyche, allowing it to float unaided, like a silver veil in the air.
Lisa Buckland is engaged with shaping a unique arts practice informed by her experience in graphic design, screen printing, Japanese calligraphy and photography. Working in acrylic, watercolour and ink, she examines identity, the human psyche and the environment. Colour and mark-making are prioritised over realistic representation. Poignant imagery of wildlife and flora aim to highlight the vulnerability of the natural world. Lisa has exhibited in many group exhibitions and her first solo show took place in early 2021.
Website: lisabucklandart.com
IG: @lisabucklandart