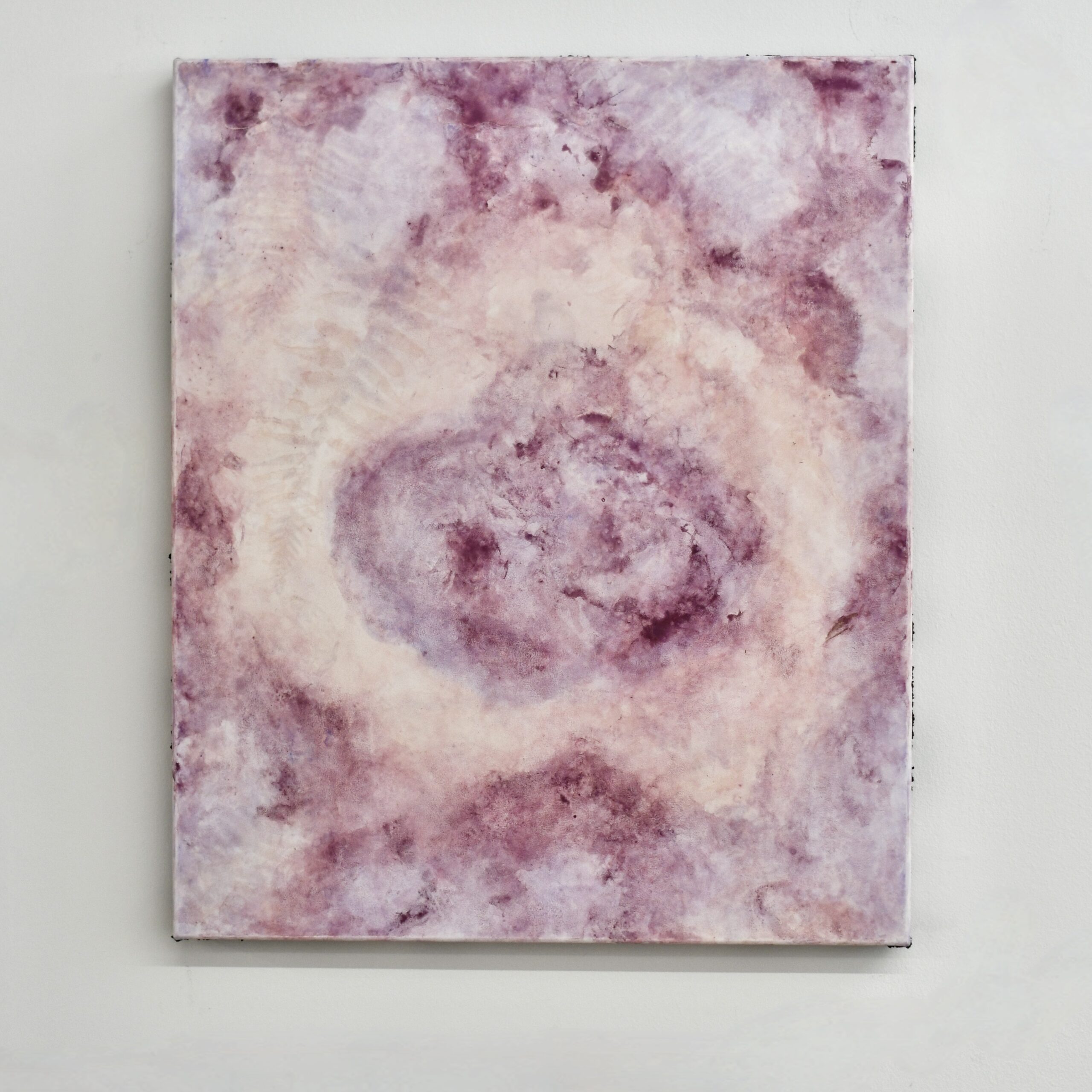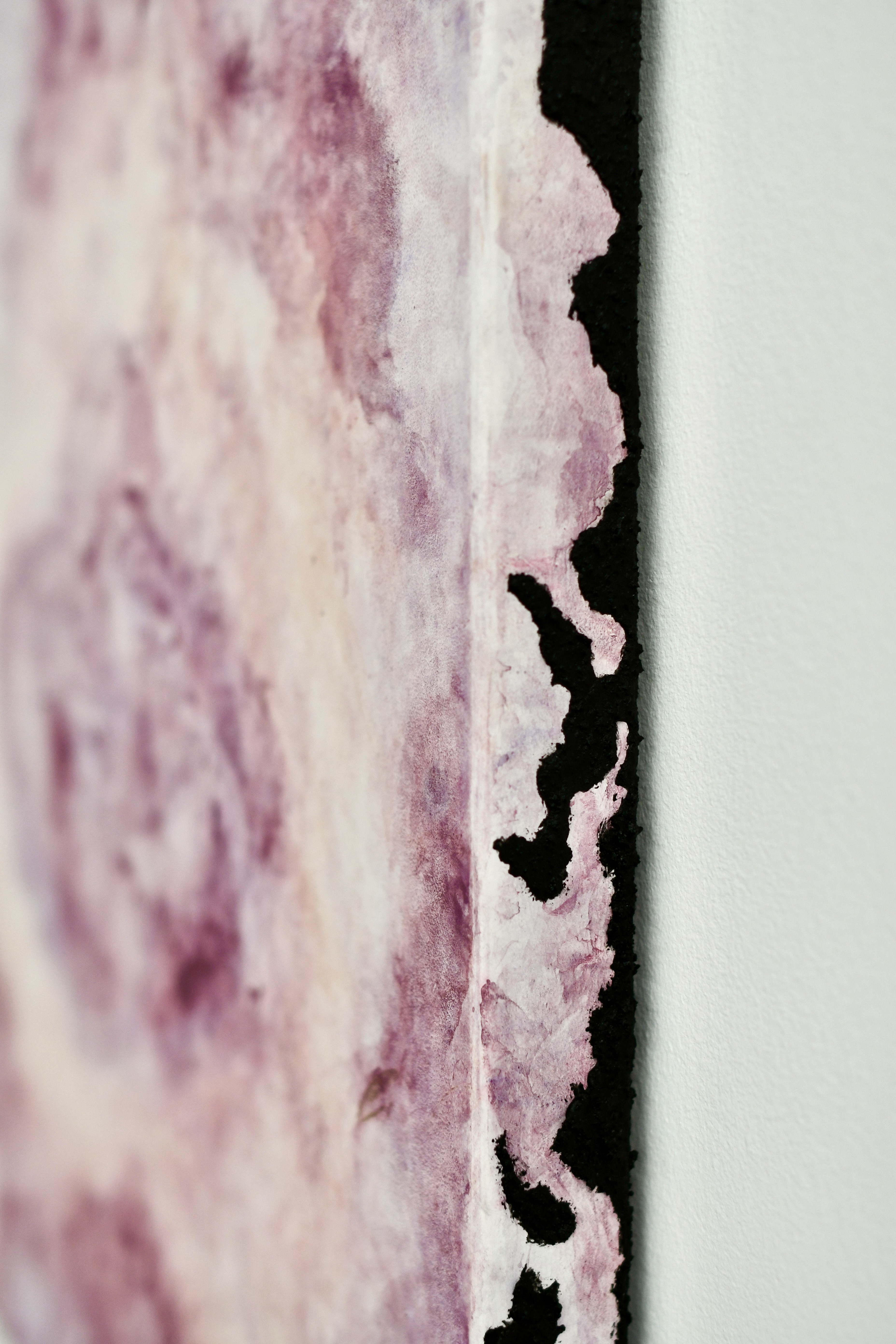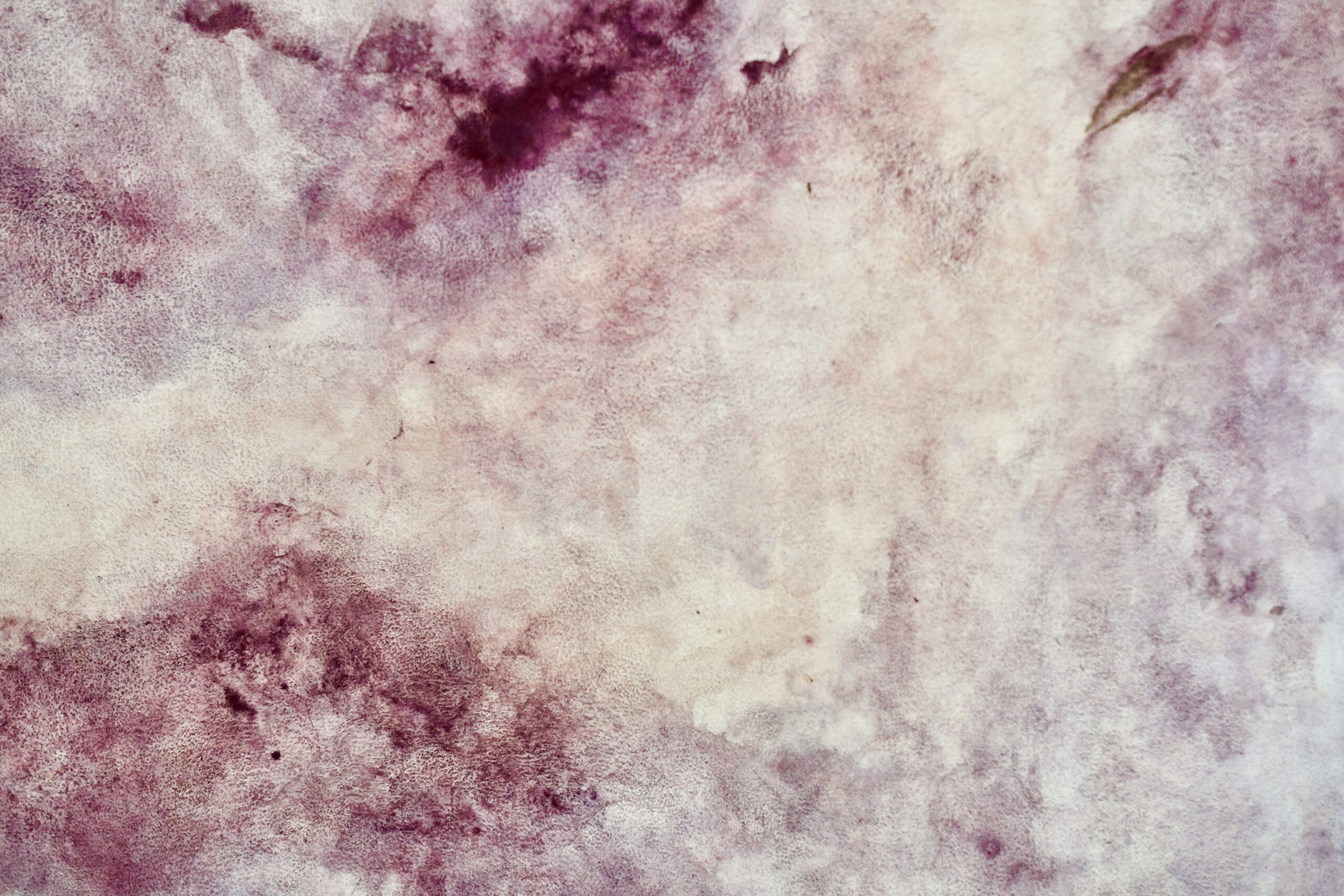 Imogen Kerr, Wicked, wide wet, 2023, mixed media on canvas.
Imogen Kerr, Wicked, wide wet, 2023, mixed media on canvas.
Imogen Kerr, Wicked, wide wet, 2023, mixed media on canvas.
1 August 2023 - 24 November 2023
Location: Ascot Vale Library
Artist Imogen Kerr's painting series explores the complexities of our natural surroundings while shedding light on the detrimental impact of colonialism and capitalism on our environment. 
Sustainability is a significant theme in Petrichor, as Imogen utilises found and foraged materials in her creative practice, choice of methods and materials. Brushes are carefully crafted from the hair of her father's horses and watercolour is handmade from natural materials. In fusing these processes, the artist questions material hierarchy and gives the natural world and artistic interventions equal weight. By utilising rain in the mark-making process, Imogen's paintings capture droplet-like prints and gestures, prompting viewers to contemplate the value of natural resources like water, and its currency as a capitalist resource. Through layer upon layer of ecological and elemental activation, the artist attempts to time and place with material permanence. 
Examining colonial and capitalistic extractivism, Imogen incorporates the ominous presence of the ground coal, sourced from a New South Wales mine. The materiality of coal considers the systemic issues at play that ignites the devastating potential of a material that once was part of the earth. Through this process, the exhibition compels us to reflect on the significance of sustainability, care, and the need to honour and preserve Country. 
Born in 1997 in Ngarangwal (Gold Coast) Queensland, Imogen Aili Angé Kerr is an Australian artist of Irish and Scottish descent. She is an artist currently living and working on the unceded lands of the Wurundjeri Woi-Wurrung and Bunurong Boon Wurrung peoples of the Eastern Kulin Nation (Melbourne). The artist is undergoing her Masters of Contemporary Art at The Victorian College of the Arts, which she will complete at the end of 2024. Kerr has been involved in multiple group shows, including Ascent Art, 30 Under 30 (2022) and Forty Five Downstairs Emerging Artist Award (2021). She was awarded the 'People's Choice Award' at the 2021 Forty Five Downstairs Emerging Artist Award for her work, 'Bubbles beneath the surface.' She will be commencing her first solo show with Incinerator Gallery in August 2023.