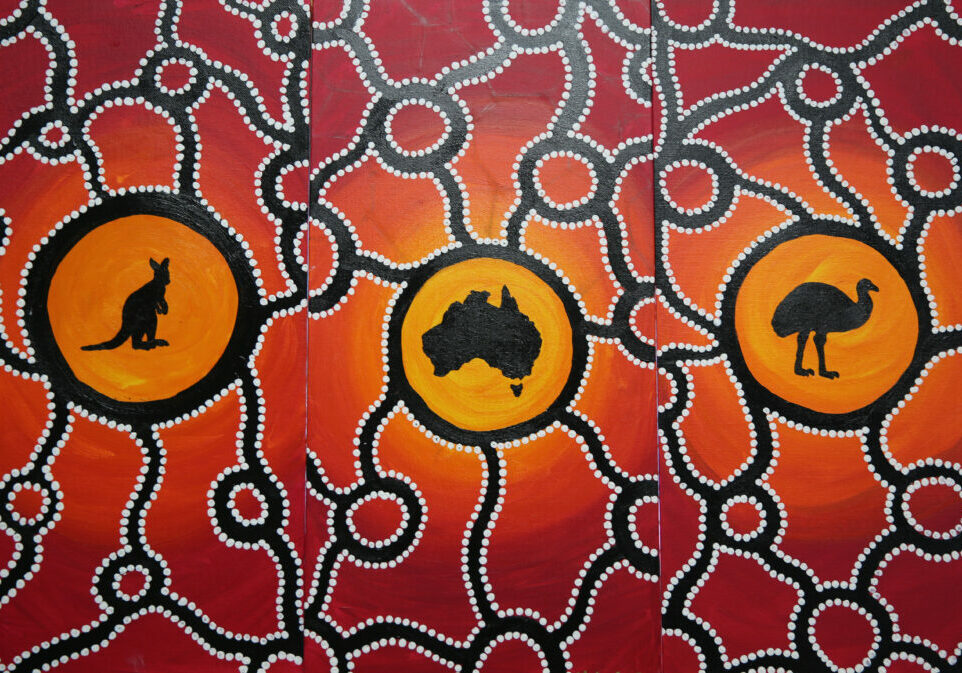 Dreamtime Wildlife Healing: Marion Couzens
16 July 2021 - 14 January 2022
Artist(s): Marion Couzens
Location: Avondale Heights Library and Learning Centre
My grandfather Charlie Carter has always been a role model for me. In 1971 he and others living on Lake Tyers mission fought for Aboriginal land rights. My grandfather Charlie not only pursued his dreams but also made sure that his grandchildren did the same. I am truly honoured that my grandfather set such an amazing example for his grandchildren. My foster parents are an inspiration for me as well. They are the biggest supporters of me and my siblings, and they always made sure that we never forgot our connection to Country.
I base my paintings on Indigenous animal totems that represent different tribal nations across Australia. They also represent strength, courage, care, support and respect between nations. I have been painting for almost 7 years now and I believe that with every new painting I create I develop more skills and knowledge. My ancestors guide and support me each day. Painting is a passion of mine, it is a physical connection to my culture and heritage. I wish to pass the knowledge and skills I have learnt from my ancestors down to my children as I believe it is extremely important to maintain our Indigenous cultural practices and continue to educate non-Indigenous Australians about our culture through guidance, knowledge and healing.
Marion Couzens is an Indigenous artist and proud Gunai-Kurnai/Djab-Warrung/Yuin woman living on Wathurong nation. She loves being surrounded by nature and wildlife, and connecting with her ancestors, sharing their stories and guidance through her paintings of Dreamtime animal totems.
FB: @bluewrenart
IG: @blue.wrenart
IG: @marion.couzens