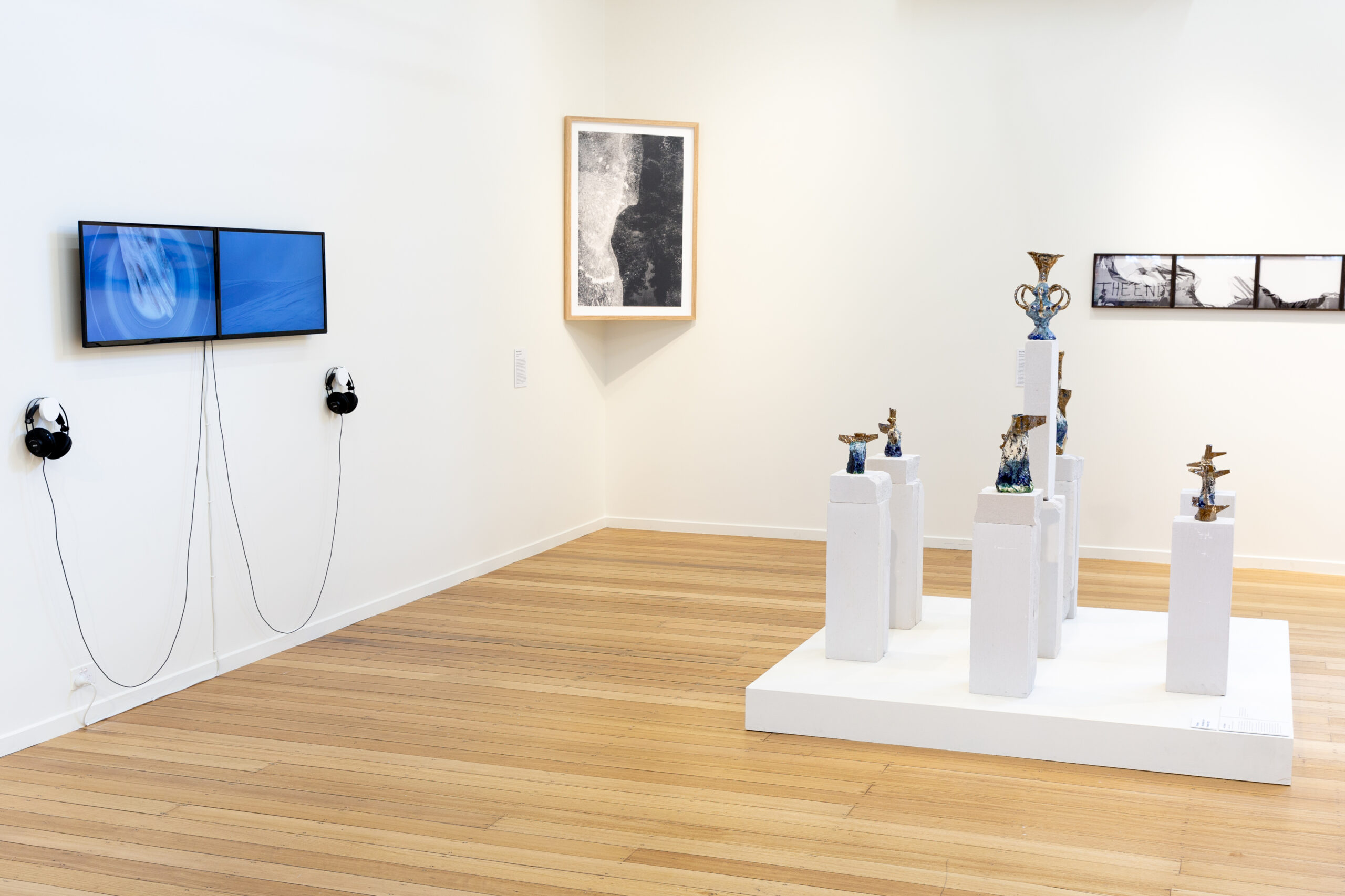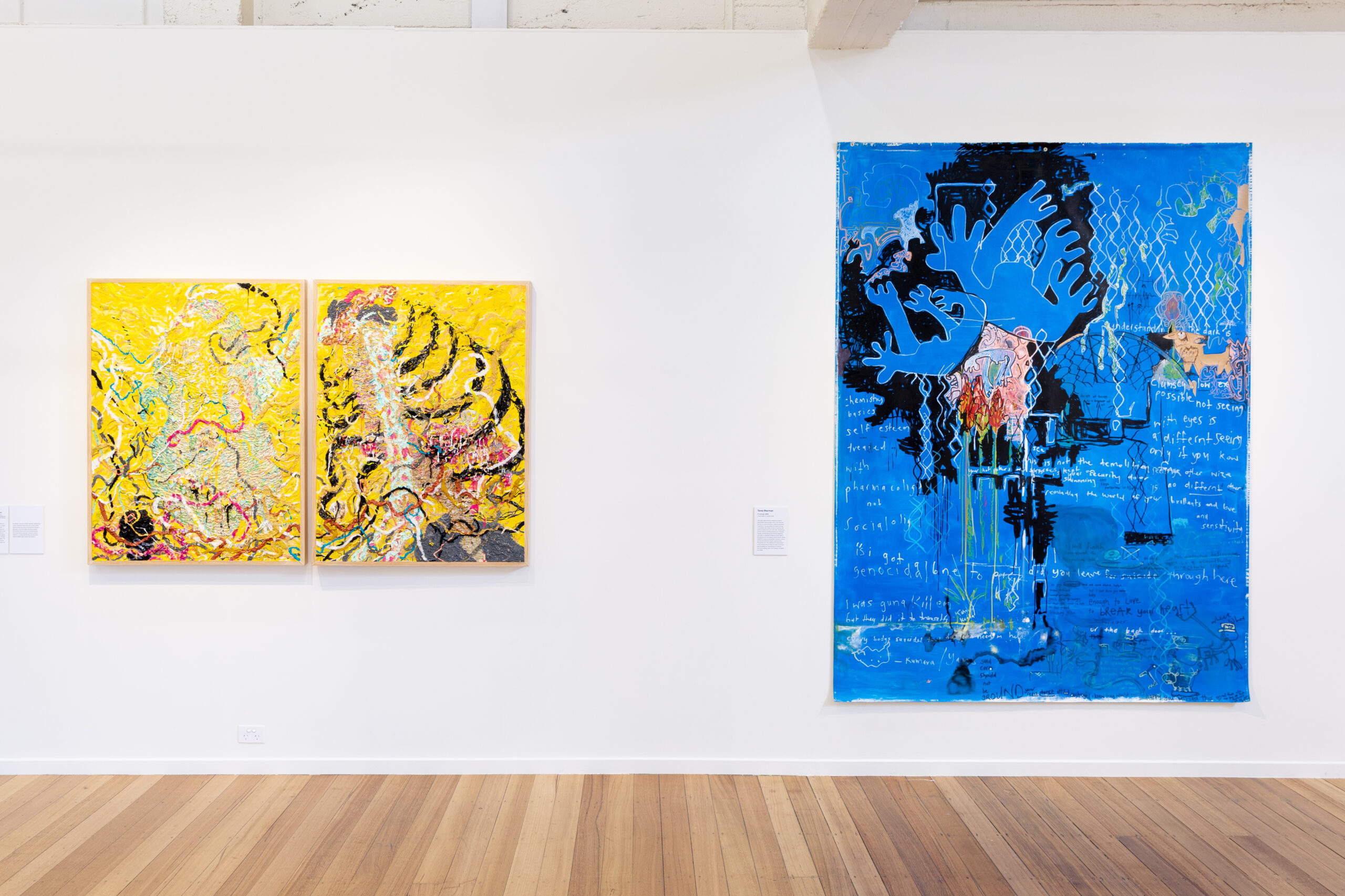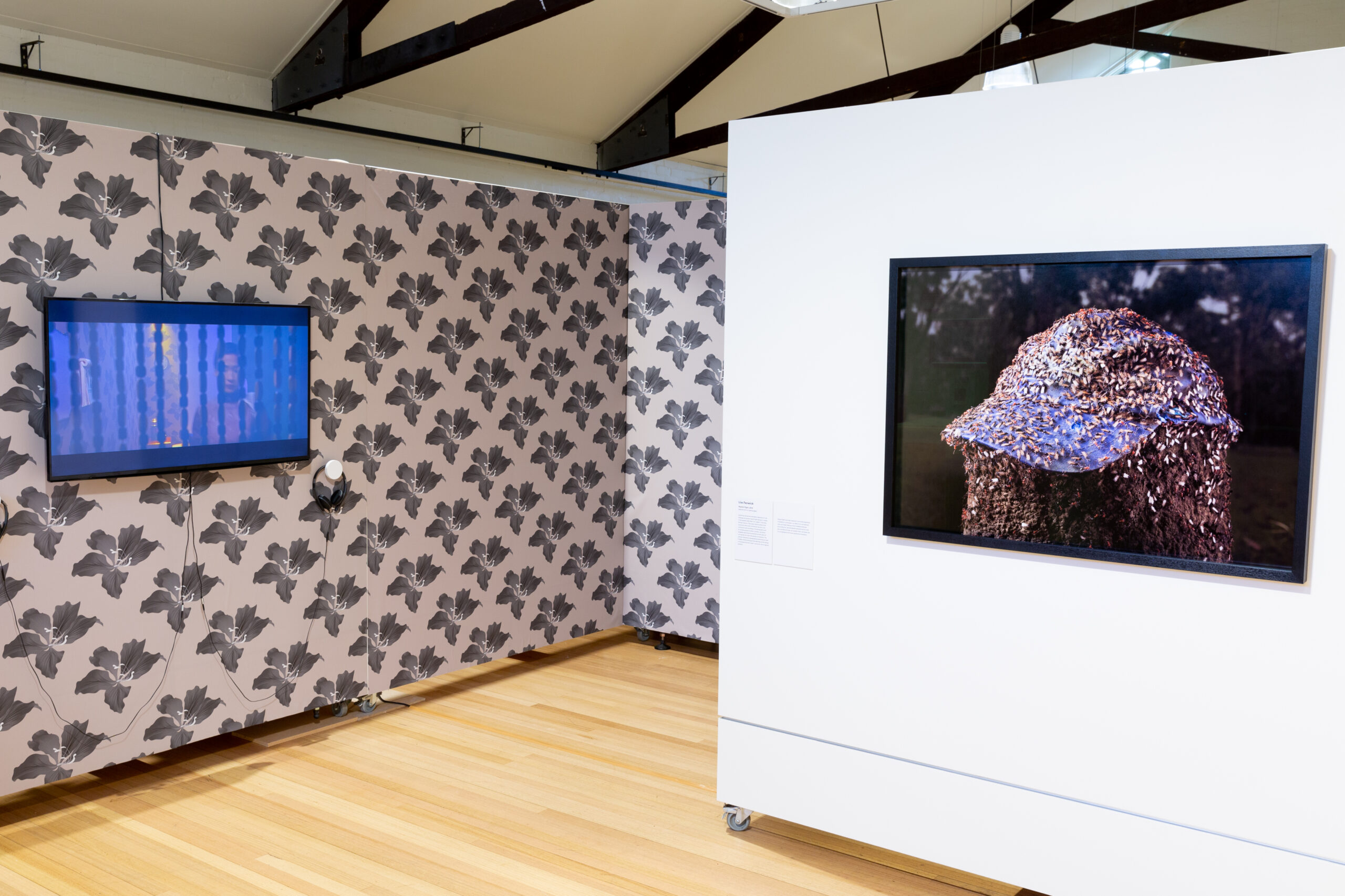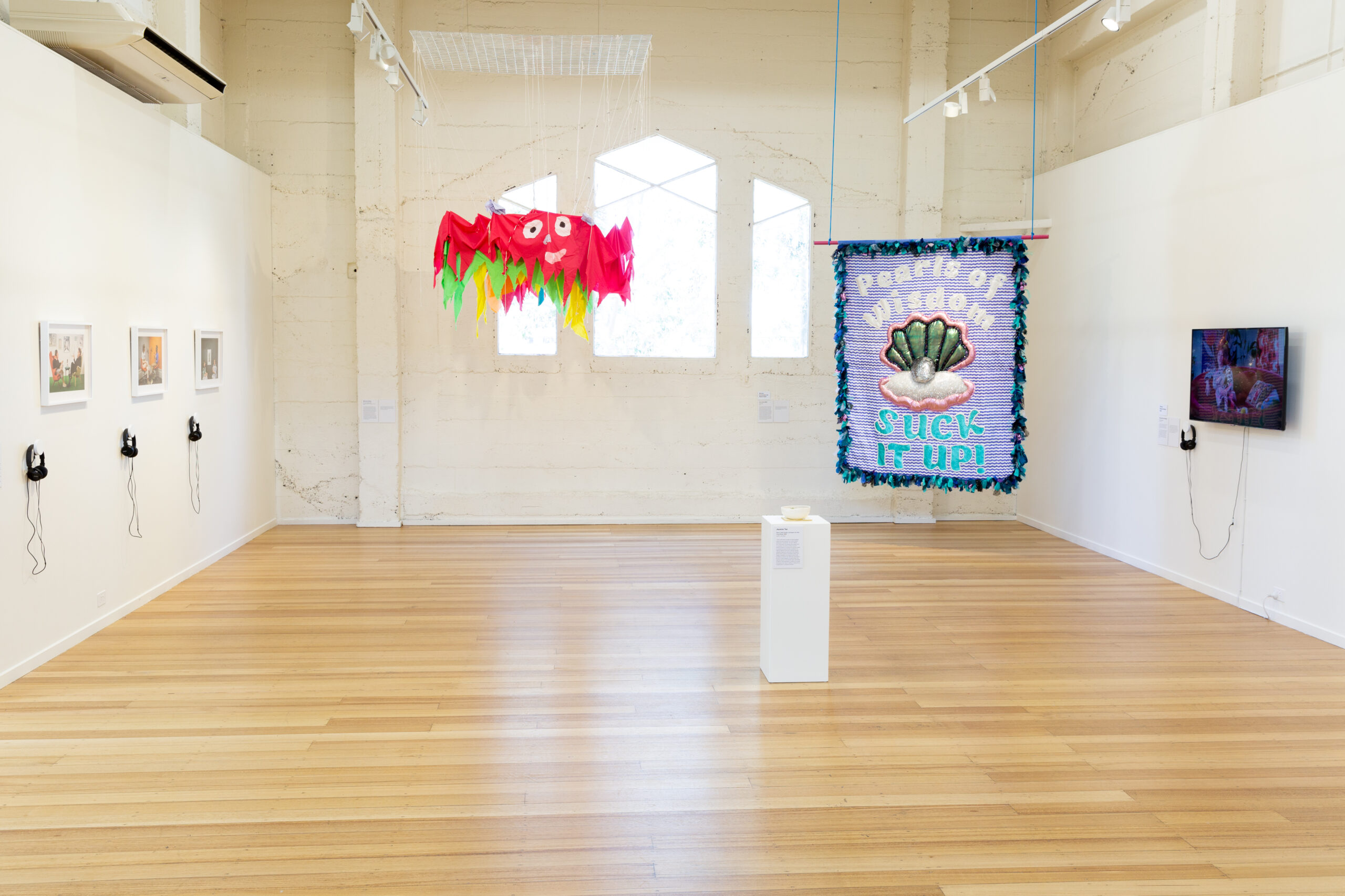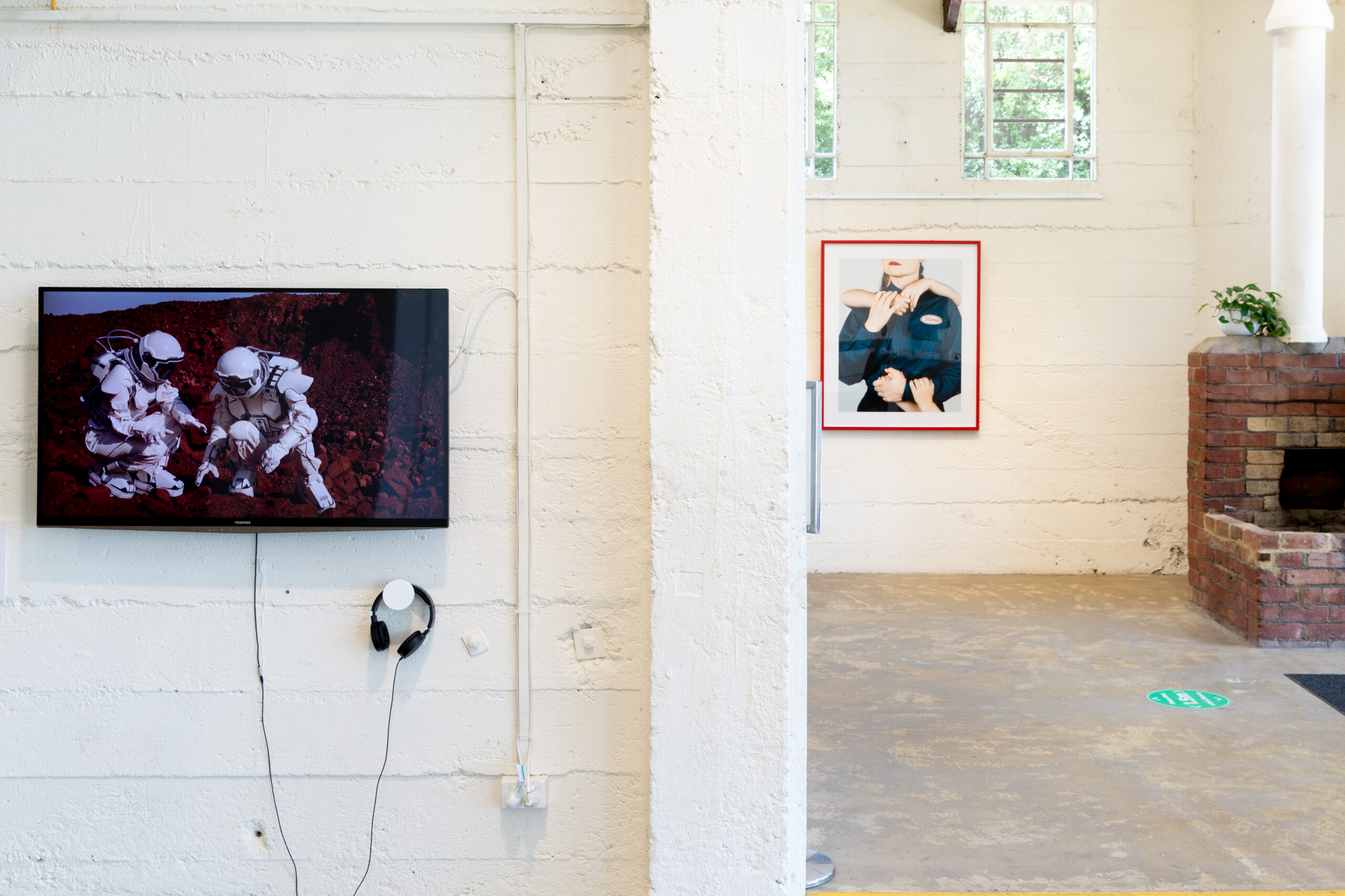 Incinerator Art Award 2021, installation view.
Incinerator Art Award 2021, installation view.
Incinerator Art Award 2021, installation view.
Incinerator Art Award 2021, installation view.
Incinerator Art Award 2021, installation view.
Incinerator Art Award 2021: Art for Social Change
13 August 2021 - 28 November 2021
Artist(s): Justin Balmain, Georgia Banks, Ara Dolatian, Liss Fenwick, Carly Fischer & Edwina Stevens, Laresa Kosloff, Nikki Lam, Desmond Mah, Jo Mellor, Amy Claire Mills, Ezz Monem, Claudia Phares, Mark du Potiers, Sammaneh Pourshafighi, Jen Rae with Claire Coleman, Nina Sanadze, Tama Sharman, Jacqui Shelton, Remi Siciliano, Tai Snaith, Jayanto Tan, Ana Tiquia, Zamara Zamara.
Location: Incinerator Gallery
Incinerator Art Award (IAA) is Incinerator Gallery's annual art award and exhibition. Established in 2015, IAA celebrates contemporary arts practices that are socially engaged, environmentally aware, and seek to enrich community through dynamic, creative practice.
This nationally recognised award demonstrates the value and virtue art delivers to a contemporary Australian audience, underpinning Incinerator Gallery as a vital space for pluralistic, poetic and political discourse.
IAA is an inclusive and diverse exhibition that celebrates the vibrancy of community within and beyond Moonee Valley. In 2021, IAA will continue to present critical, ambitious and experimental practices, and will offer an engaged and educative program encompassing visual art, film, performance, writing, architecture and design.
IAA pays homage to Walter Burley Griffin and Marion Mahony—the progressive architects who collaboratively designed the Essendon Incinerator in 1929-30—who believed that art and architecture are ethical enterprises that should aim to bring about positive social change.
---
We are thrilled to announce the winners of the Incinerator Gallery's annual art award!
This year, there was an incredible line-up of 23 shortlisted works from artists across Australia, making the decision very tough. Well done to all artists and congratulations to our winners! We are pleased to be reopening the gallery on Friday, 5 November. The Incinerator Art Award exhibition has been extended to Sunday 28 November. We look forward to welcoming you to the Gallery to view the incredible works.
2021 Judges

Myles Russell-Cook
Curator, Indigenous Art
National Gallery of Victoria
Myles Russell-Cook is the Curator of Indigenous Art at the National Gallery of Victoria. Myles is jointly responsible for the National Gallery of Victoria's collections of Aboriginal and Torres Strait Islander Art and the art of Oceania, Pre-hispanic America and Africa. In addition to this Myles, facilitates and supports activities involving the acquisition, display and interpretation, research into and public dissemination of Indigenous art within the galleries collection.
Myles has lectured in Art history, Design Anthropology and Indigenous Studies at Swinburne University. He is currently joint editor of the NGV's annual scholarly publication, The Art Journal, which features in-depth, peer-reviewed essays by established art curators, conservators and academics, based on works held in the NGV's collection.
Tamsen Hopkinson
Senior Producer
Footscray Community Arts Centre
Tamsen Hopkinson (Ngāti Kahungunu, Ngāti Pahauwera) is a Senior Producer, Footscray Community Arts Centre and The Substation, and one of our IAA judges for 2021.
Tamsen is experienced within the arts sector as an artist, curator and teacher. Her practice is an expression of Indigenous Sovereignty and considers ideas around language, access, materiality and sound.
Tamsen has worked across multiple art organisations and institutions over the last ten years including West Space, Monash University of Art, Design and Architecture (MADA), TCB Art Inc. and UN Projects. She currently works between Footscray Community Arts Centre and The Substation as the Senior Producer of NEIGHBOURHOOD, a new contemporary arts festival based in the West.
Rebecca Coates
Director
Shepparton Art Museum
Rebecca Coates is a curator, writer and lecturer. Since 2015 she has been the Director of Shepparton Art Museum, located on Yorta Yorta country in regional Victoria. As Artistic Director and CEO, she is responsible for running a dynamic regional art gallery, the successful transition from Council owned and operated to independent not-for profit governance model, the development of a new purpose built $50M art museum designed by Denton Corker Marshall; the artistic program; and a major capital campaign to support the project. SAM hosts two nationally significant acquisitive Awards, the Indigenous Ceramic Award; and the Sidney Myer Fund Australian Ceramic Award.
Rebecca has worked extensively in Australia and overseas, including the Melbourne Festival, the National Gallery of Victoria, the Australian Centre for Contemporary Art (ACCA), and the Museum of Modern Art Oxford. She speaks and writes regularly on contemporary art, curatorship, exhibition histories, culturally led economic renewal, and ceramics. She was awarded her PhD from the University of Melbourne in 2014, and taught at the University of Melbourne between 2008 – 2015. She is an Honorary Fellow, COVA, University of Melbourne.