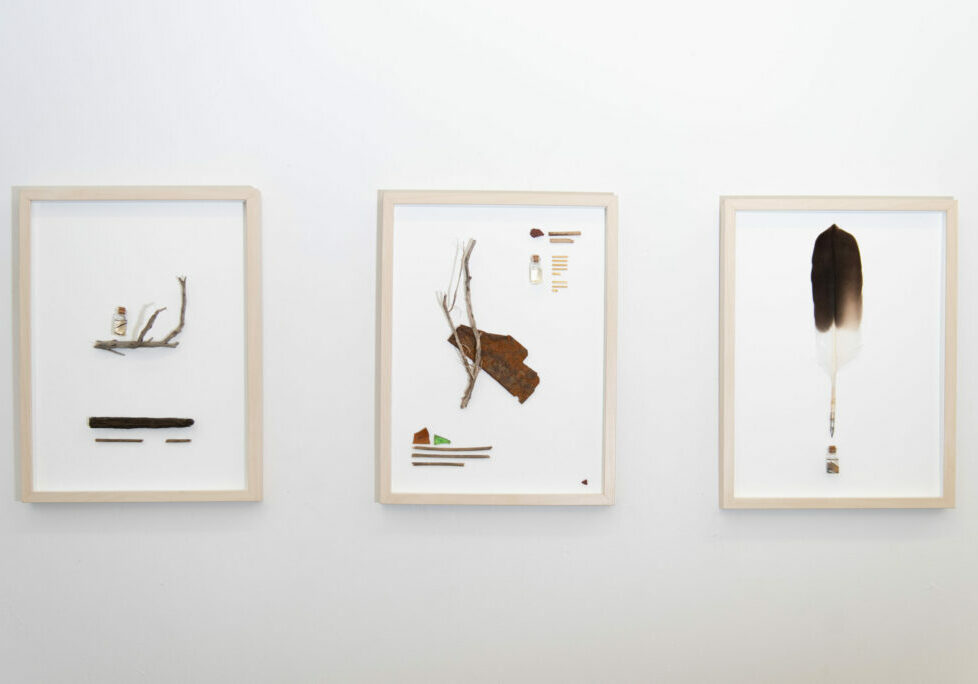 A River Runs Through It: Xiang Li
2 February 2022 - 30 June 2022
Location: Ascot Vale Library
A River Runs Through It is a solo exhibition by artist Xiang Li, which aims to bring awareness to the essential role of rivers and wetlands as ecosystems and habitats for local wildlife.
Informed by research conducted with the assistance of the Werribee River Association and the Werribee Riverkeeper, Xiang calls to mind the modern-day impacts of colonial settlement and pollution on these waterways, sustained from overdevelopment, garbage, and poor-quality stormwater.
By collecting debris, discarded objects, and water samples from the Werribee and Maribyrnong River systems, she has created delicate and minute sculptural assemblages and time capsules of the present moment.
Xiang Li is a Melbourne-based emerging visual artist and currently undertaking a Masters of Art Therapy at La Trobe University. She is interested in exploring ways that art can be used to improve our mental health and wellbeing. She was the winner of the Local Emerging Artist Prize in the 2021 Wyndham Art Prize, and recently received an Art Development Grant from Wyndham City to support her presentation of A River Runs Through It.
Website: www.siroccoart.com
IG: @siroccoart