In 2019 Incinerator Gallery identified a need in the community for young people to have opportunities to further develop their art making skills. In concert with the philosophy of Incinerator Gallery to curate and exhibit the work of artists that brings awareness to social issues that matter, it was hoped this program would provide a space for the voices of young people to express their opinions and hopes for the future. Critical and creative thinking in the contemporary world was at the core of the program.
Under the guidance of Francine Sculli, a passionate artist and visual arts educator, participating teens were meeting regularly in Social Justice Art for Teens to consider how artists create art in response to their concerns to stimulate our participants art making processes. Our teens worked in a broad range of mediums of their choosing. From collage, to textiles, to painting, and were free to work with materials that best expressed their interests.
This year, while the world has been impacted by COVID-19, Social Justice Art has become a monthly online video and social media program.
To stimulate thought around the impacts of this on young people Francine provided Year level-appropriate prompts to make artworks about this issue. We invited students from Prep to Year 12, who live, work or study in Moonee Valley to share their artworks with us.
Below is a selection of the responses we received with students own writing about their art. It provides a glimpse into the concerns of young people and how this time has affected them. Please enjoy and let us know what you think on social media and for young people to continue sharing their artworks with us.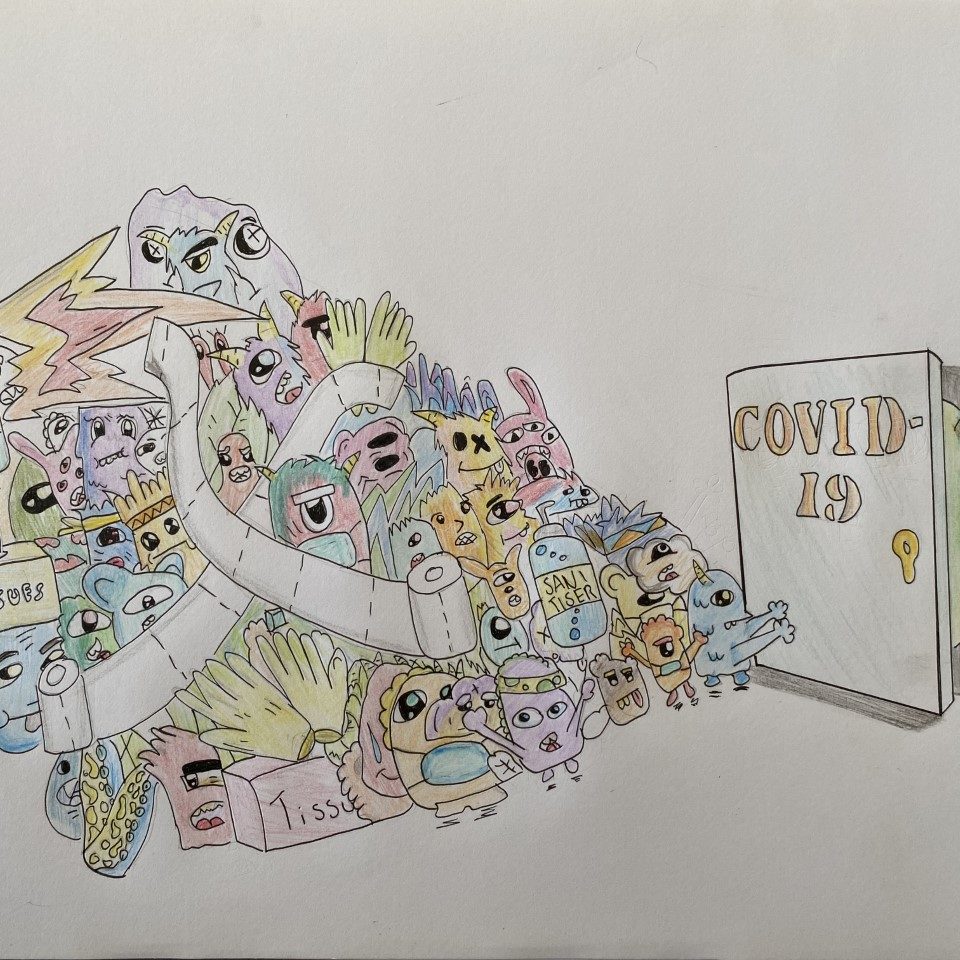 Lucas Jett Scalise
St Christopher's Primary School Year 6, Hidden Resistance 2020, pencil and ink on paper, 29.6 x 40 cm
Hidden Resistance shows the hidden creatures that are keeping COVID-19 out of our homes and communities. These hidden creatures are pushing COVID-19 out of the door and are protecting us from the virus. The strength and determination of these creatures reassures us that we will all be ok!
Chloe Condon
Essendon North Primary School Year 6, 1.5m separation 2020, pen on paper, 21 x 29.7 cm
My artwork shows two people at home, talking over the phone. It showcases the importance for social distancing, and also human communication. Imagine if we weren't allowed to communicate with people out of our home? No communication means no talking, so we would be bored out of our brains. I know I wouldn't be able to stand it. Would you?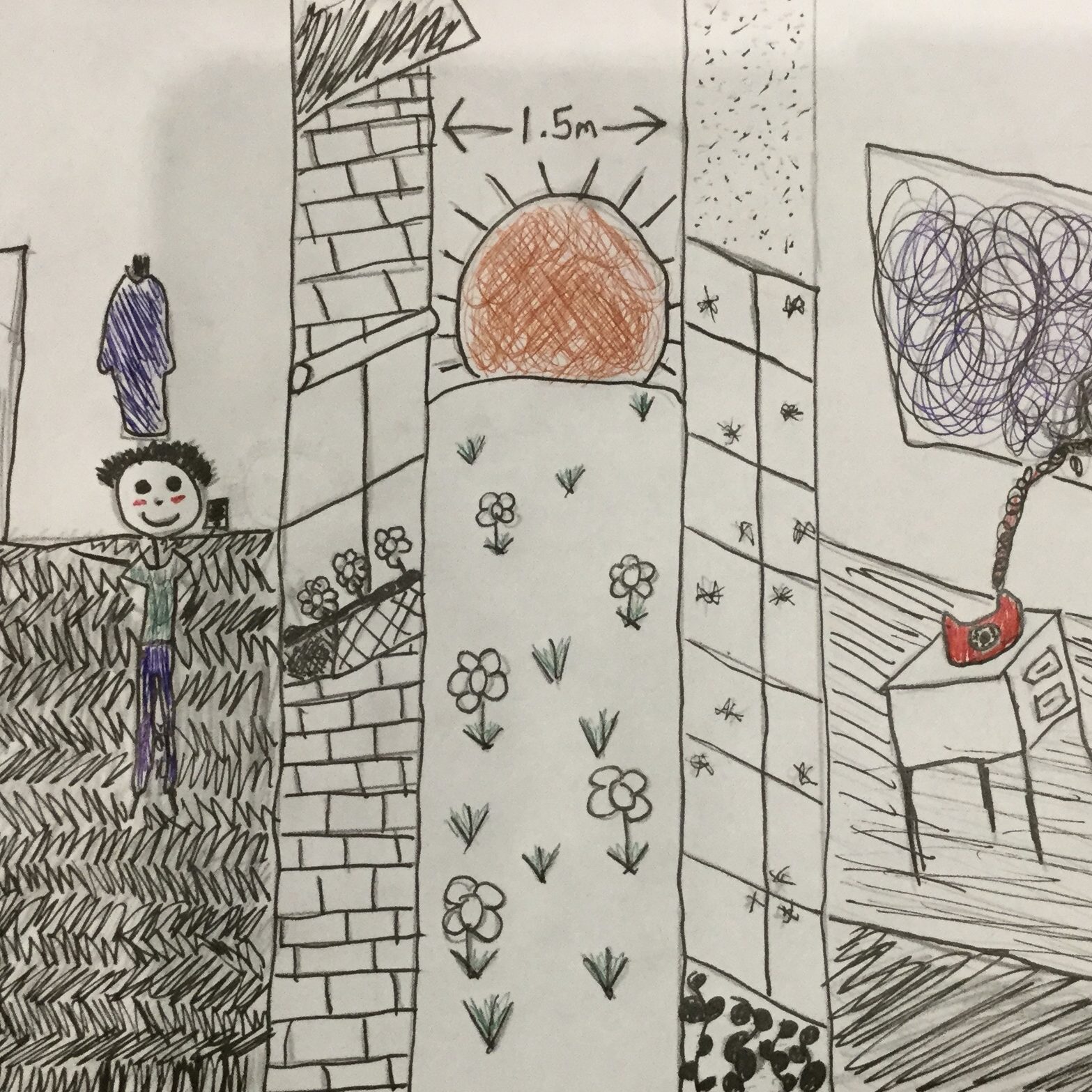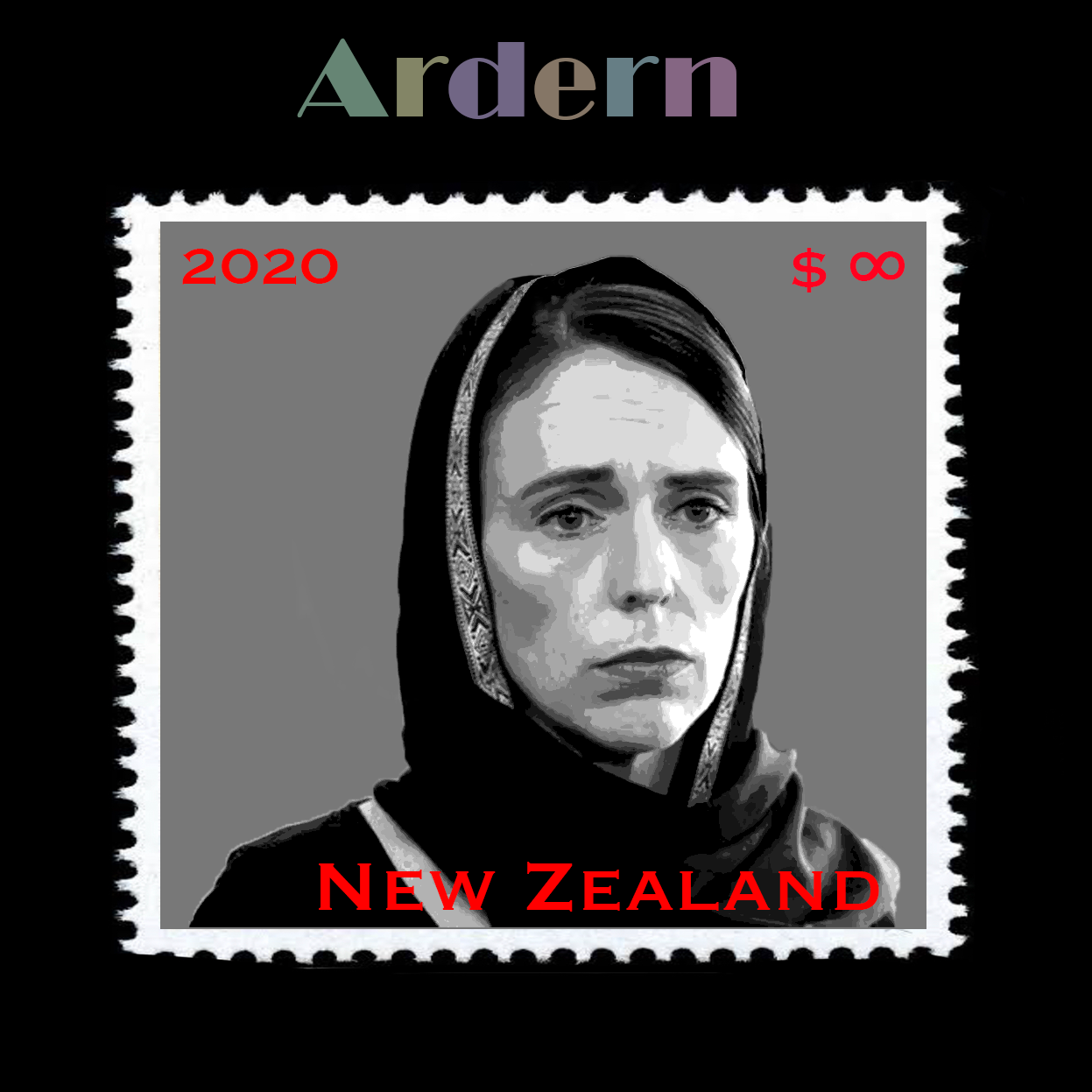 Leticia Shroff
Buckley Park College Year 10, Shades of Ardern 2020, digital image, dimensions variable
This artwork is about New Zealand's current Prime Minister, Jacinda Ardern. My artwork is in the form of a black and white stamp, with the stamp costing infinity dollars as represented on the corner (of the artwork), meaning that it is priceless. This artwork shows how she had taken significant steps to help New Zealand get through this pandemic. The artwork is titled as 'Shades of Ardern,' that is because I actually have made 25 different artworks of Jacinda Ardern which shows all different aspects of her personality.
Amia Dattani
Lowther Hall Prep, Social Distancing with Microbes 2020, markers on paper, 21 x 29.7 cm
The picture is about me and my classmate social distancing at school to keep everyone safe from the Corona Virus.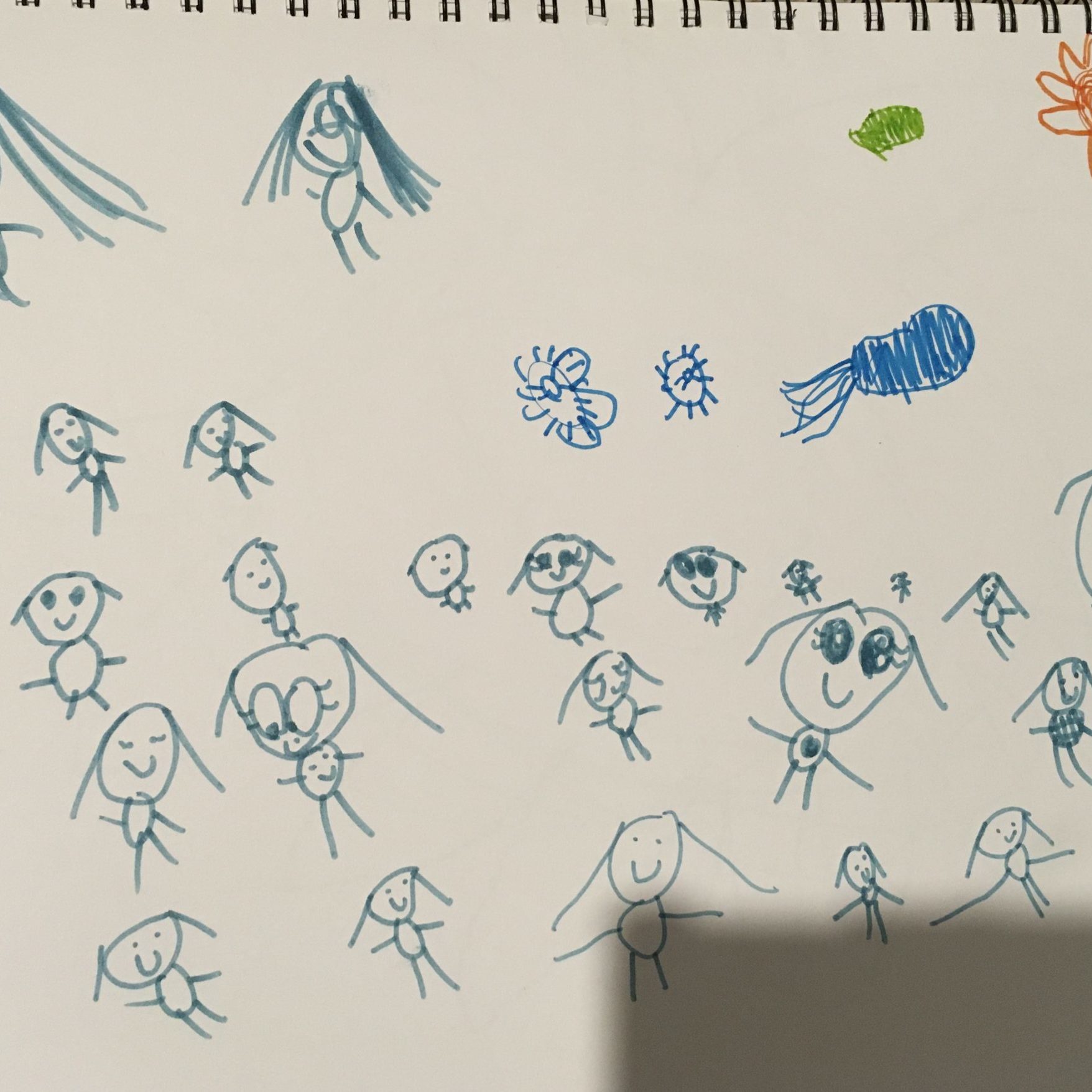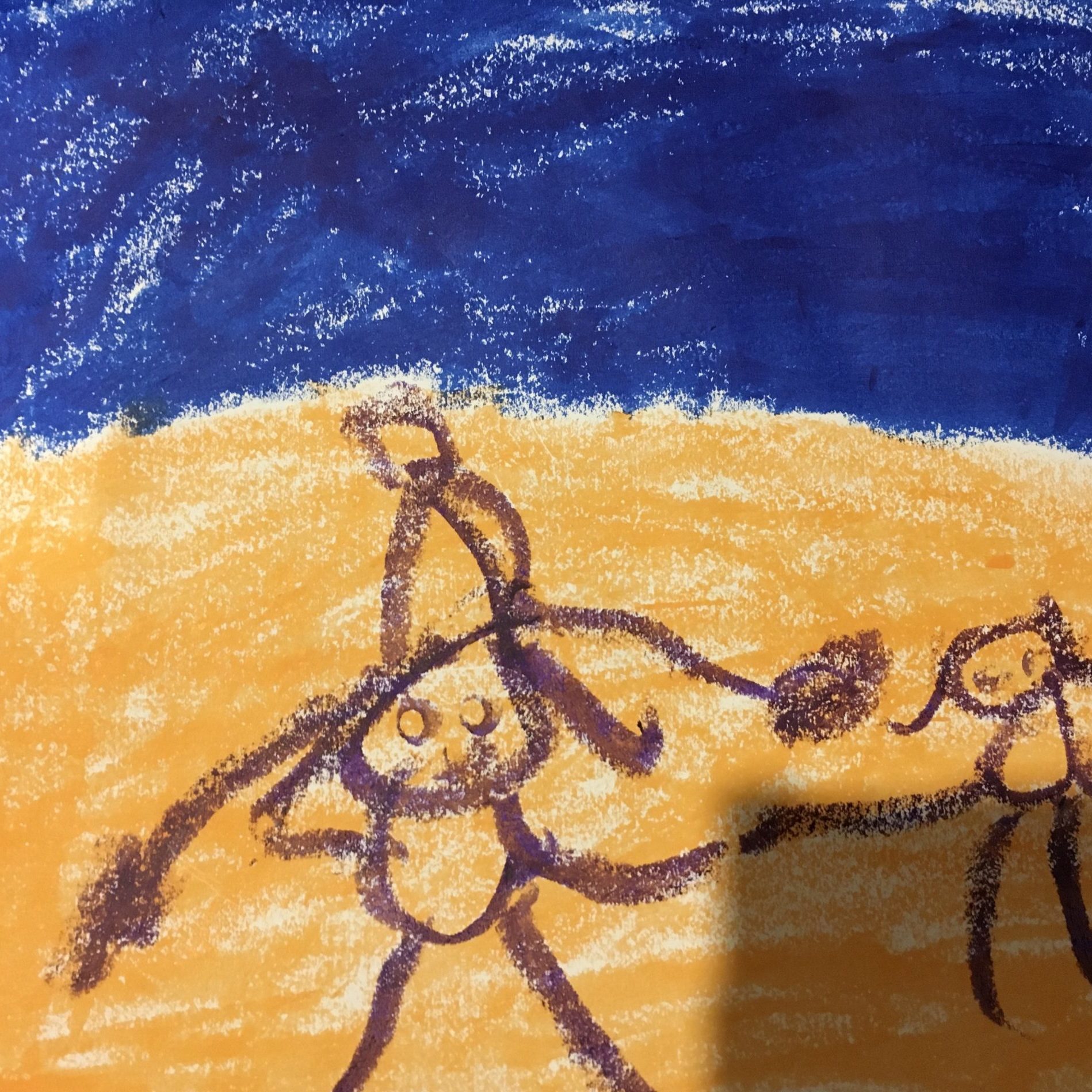 Amia Dattani
Lowther Hall Prep, Beach Distancing with my Mum 2020, paint on paper, 21 x 29.7 cm
The picture is about me and mum at the beach. We are social distancing because we do NOT want the corona virus. I am scared of getting the corona virus, but I love the beach because it makes me feel happy relaxed. I was relaxed at the beach and I even rescued a baby starfish from seaweed!
Amia Dattani
Lowther Hall Prep, Can't Touch my Friend 2020, markers on paper, 21 x 29.7 cm
This art work is about social distancing at school. I miss my friends, especially playing with them.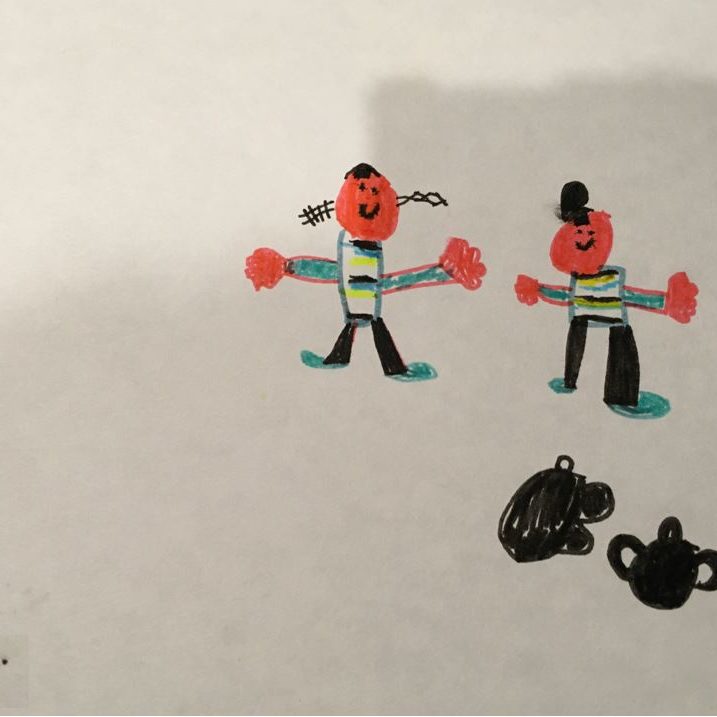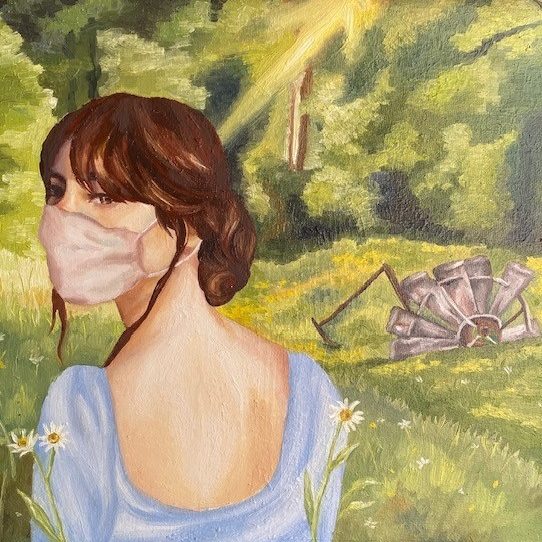 Ashlin Lyons
Homeschool Year 10, Out of Order 2020, oil on canvas, 20 x 32.5 cm
Out of Order is about the impact of COVID-19 and quarantine on the environment and the production of green power. Although quarantine has benefitted the environment, in the long term the impact of the pandemic on funding and research into renewable energy could be very detrimental.