Fireworks Call for Entries will run from Friday, 1 October until Sunday, 31 October 2021
The Incinerator Gallery Fireworks exhibition is the Moonee Valley's annual art and design award for Years 11 and 12 students who live, work or study in Moonee Valley.
To enter, students will need to complete an entry via the online portal. Students may submit their art and/or design works created in any of their Arts and Technology subjects, using any medium of choice. This may include digital art, collage, painting, drawing, printmaking, sculpture, textiles, graphic design, video or photography.
A clear photograph of the entered artwork must also be submitted with entry, alongside a brief artist statement that includes the artist's name, title of the artwork, and mediums used.. This information will be used on the wall didactic for gallery visitors to have further insight into the ideas and inspiration behind the art and design work.
Students planning to submit entries to Fireworks should read this advice for students writing their label.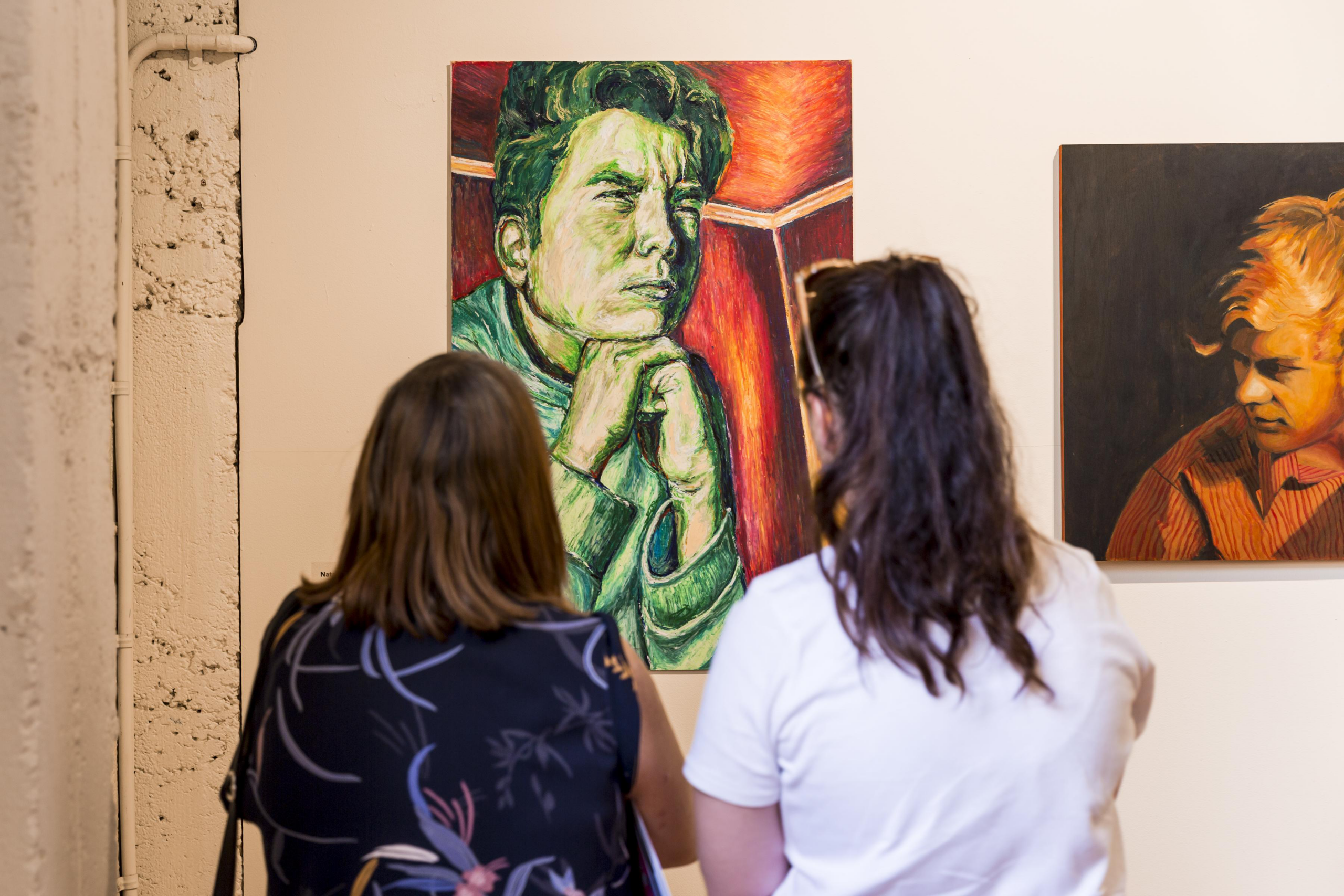 The Fireworks 2021 exhibition will open Friday, 10 December 2021.. This is a fantastic opportunity for young student artists and designers to gain exposure and have their art and design works showcased in a professional gallery space. There are also five prizes to be awarded at the opening, including:
Fireworks Art Award
Fireworks Design Award
Mayoral Award for Excellence in Art
Mayoral Award for Excellence in Design
The People's Choice Award
Judging and selection panels will comprise of highly regarded Victorian art educators and advocates.
Terms and Conditions
Please read this information before applying for Fireworks.
If after reading this information you have further questions please contact the Incinerator Gallery on 9243 1750 or at incinerator@mvcc.vic.gov.au.
Students may submit up to two applications. 
Students who live, work or study in Moonee Valley and currently in Years 11 or 12 are eligible to apply for Fireworks. Year 10 students are not eligible to apply. 
Immediate family (siblings or children) of Moonee Valley City Council employees and Councillors are ineligible to apply.
Fireworks is free to enter.
Applicants may submit up to two entries that:
• are creative, distinctive and have a strong concept.
• demonstrate a high level of technical knowledge and skill. 
• are available for display in the Fireworks exhibition from December 2021 to the end of January 2022. 
A panel comprising professionals from the art, design or education sectors will review and select final works to be displayed in the Fireworks exhibition.
Applicants must answer all questions on the application form. 
Entries open Friday, 1 October 2021.
Entries close Sunday, 31 October 2021.
Late applications will not be accepted. 
Applicants will be notified of the outcome of applications in mid-November 2021. Outcomes are final and appeals will not be considered. 
Finalists must return their completed Exhibition Participation Form by 1 December 2021. Finalists will receive an email with more information about this.
Finalists are responsible for the delivery and collection of their artworks at the following times:
• Delivered to the Gallery between 11am and 4pm on 22 to 28 November 2021. 
• Collected from the Gallery between 11am and 4pm 1 to 6 February 2022. 
• Any works not collected by this date will be disposed of at the discretion of the Gallery.
Contact the Gallery to make any arrangements outside of these times. 
Art and design works must remain on display in the Gallery for the duration of the exhibition. 
Finalists must be available to attend the opening exhibition opening and awards presentation at 6pm Friday, 10 December 2021. 
The Fireworks exhibition at Incinerator Gallery will be open to the public between 11am to 4pm from Friday, 10 December 2021 to Sunday, 16 January 2022. 
Please let us know if you also intend submitting your artwork for Seasons of Excellence. 
Art and design works must remain on display for the duration of the exhibition. 
Work displayed in a public exhibition is subject to Australian copyright law. If your artwork contains non-original material you are required to acknowledge this in your application and seek appropriate clearance from copyright holders.
All shortlisted applicants must provide supporting documentation for their work if it contains non-original material, including written approval from the copyright holder and the original letter seeking approval. 
For non-original music in films, additional clearance will be required from the publisher, the writer of the lyrics, and the writer of the music. 
If you cannot obtain clearance from the copyright holders, your work may not be able to be displayed.
Please follow the Victorian Department of Education guidance for seeking permission to use copyright material. Use the letter template provided to obtain clearance for your work. Information about this is on the Department website http://www.education.vic.gov.au/school/students/Pages/copyright.aspx. 
If you are applying for Fireworks and VCE Top Arts, Design or Screen then you will need to get copyright permission for both exhibitions. The easiest way to do this is by mentioning both exhibitions in one letter to the copyright holder. We recommend you discuss copyright with your teacher.
For more information on copyright please visit the Australian Copyright Council. 
Finalists will be asked to complete a consent form and may be invited to speak with the media about their artwork. 
If applicants are under the age of 18 (on 1 December 2021) they must seek permission from your parent or guardian.
Images submitted will be used for selection, exhibition planning and promotional purposes. 
• Photographs must be clear and depict artwork well, with no background clutter. 
• Provide up to 2 high resolution images (images must be 1600 pixels wide and 300DPI; JPEGs preferred) for each artwork you are submitting. 
• At least one of these images must show the entire artwork, so we have a complete understanding of what your work looks like.