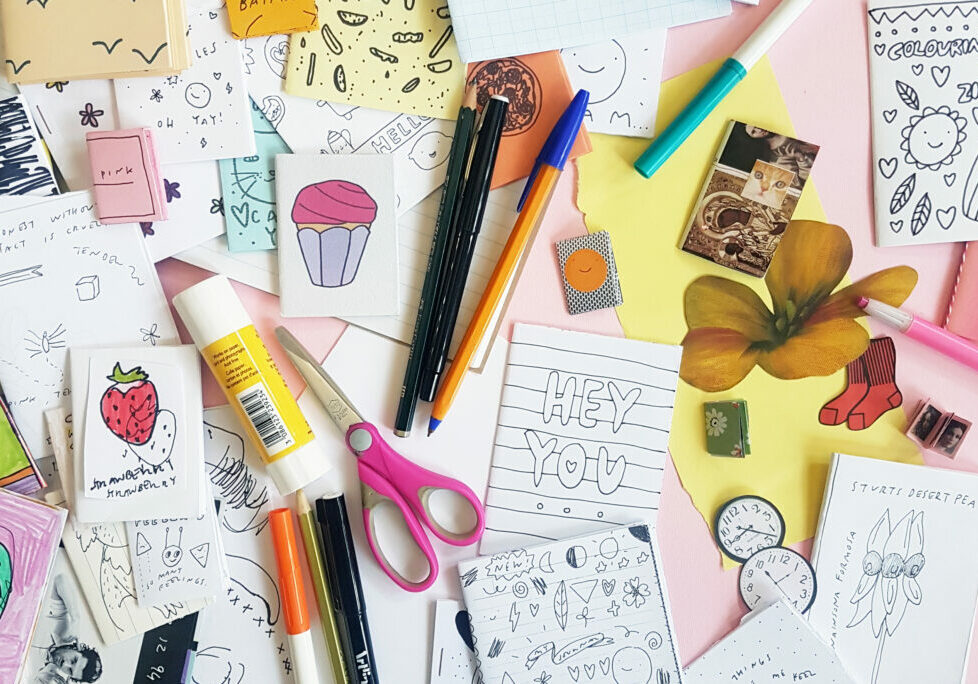 Sun, 17 October 2021 — 12.30 to 3.30pm
Tickets $40 per person
BYO materials
Bookings essential
With Tegan Iversen
Join local artist and illustrator Tegan Iversen to learn all things zine! Tegan will guide participants through a range of enjoyable drawing and writing exercises designed to inspire and free up participants creativity. Students will learn how to make a folded zine out of a single sheet of paper as well as a range of other zine-making and illustration techniques and strategies.
Please bring with you:
a range of pens, biros, coloured pencils, felt tipped pens and fine liners
craft scissors
UHU glue stick
double sided sticky tape
range of paper sheets, white, coloured or simple patterns
paper magazines, picture books or gift wrap to cut out & use to collage
small object or memorabilia for zine and drawing inspiration
On presentation of your ticket at Arthouse Direct at 114 Buckley Street Essendon, workshop students will be entitled to receive a 10% discount on purchases.
Please read our Public Programs – Terms and Conditions before purchasing your ticket.
Artist bio
Tegan Iversen is a young Essendon based artist, illustrator and curator. Tegan creates colourful, fun and honest visual art and objects utilising drawing, digital and painting techniques. She has a Bachelor's Degree in Fine Arts, Visual Art (drawing) from the Victorian College of the Arts and currently co-runs Gems, a collective that creates opportunities for women and non-binary people.