Social Justice Art for Teens – November
Welcome to Social Justice Art for Teens online – where the Incinerator Gallery comes to you.
Join our art educator Francine Sculli as she takes us through all the different creative mediums we can use to raise awareness for an issues that is important to us.
The Incinerator Social Justice Art for Teens group on Facebook is a space for you to share your artwork, be inspired and get connected with other young artists interested in social justice. Use your art to raise awareness and make a difference.
Use the hashtag #IncineratorGallery so everyone can share and support each other, just as we do during the program at Incinerator Gallery.
Collaged memory boxes and assemblage
This creative activity guides you through making a collaged memory box. Your memory box could tell about part of your experience on 2020. Memories can be powerful tools to help us make artworks. The use of symbols and metaphors to express our memories can help us to come to terms with our experiences and help process our thoughts feelings and ideas.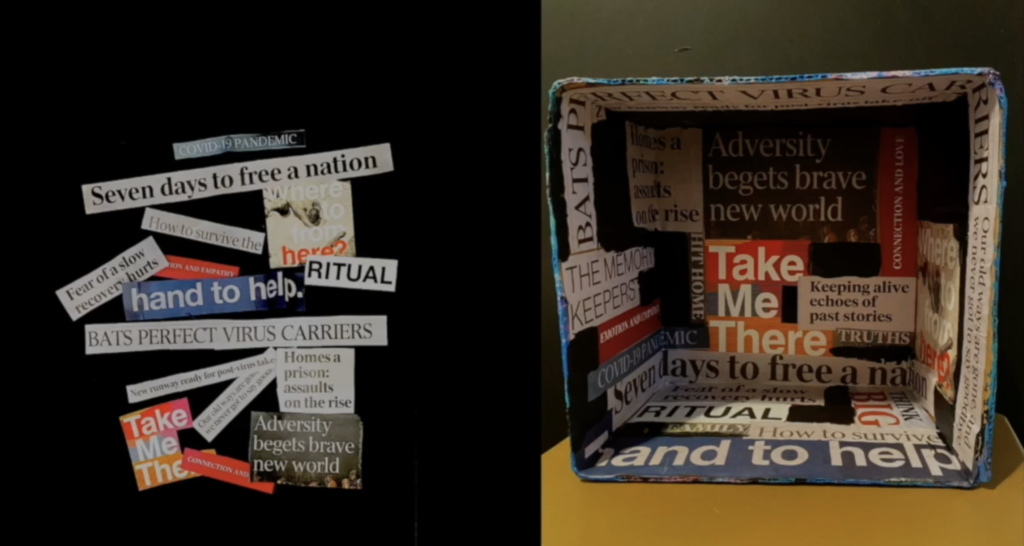 Download the mind maps shown below in the one PDF document.