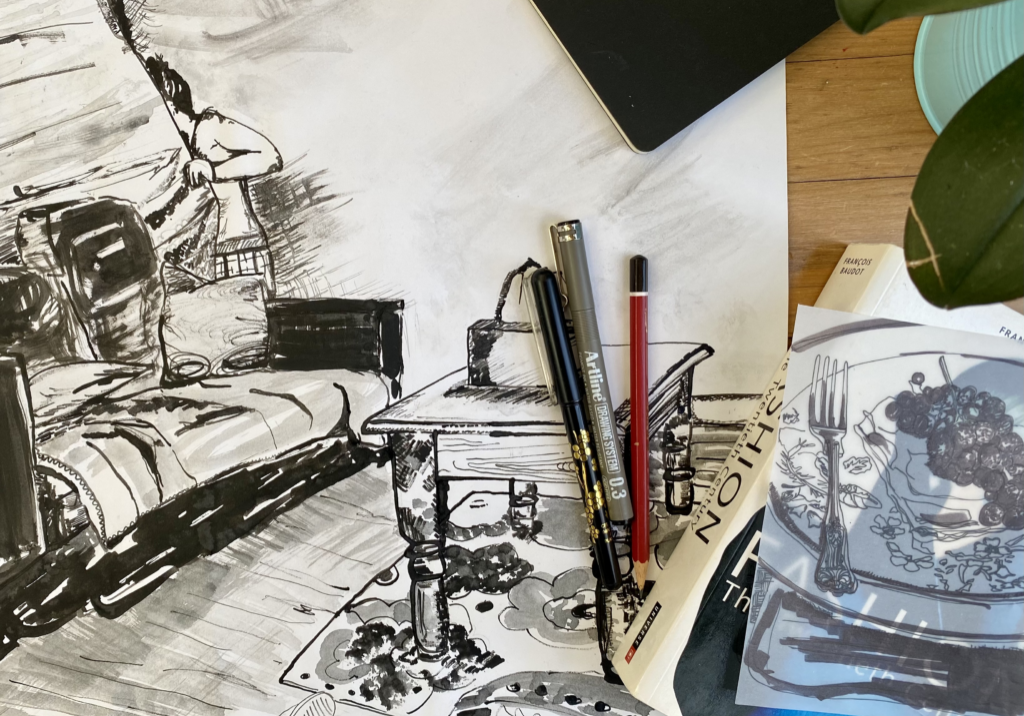 Sat, 11 September 2021 — 12.30 to 3.30pm
Tickets $40 per person
BYO materials
Bookings essential
Studio Workshop presented by Miranda Sims of the Zingy Studio
This workshop is designed for creatives at all levels of their ink-based drawing practice or those wanting to hone their aesthetic style. Students are required to bring their own materials and should also bring reference materials as a source of inspiration. Students will use this inspiration to explore mark making and composition for new artworks. Miranda will provide individual guidance and demonstrate a range of techniques and creative insights for a critical and confident drawing practice.
Please bring these materials:
thick paper, card or sketchbook (smooth A4)
a variety of black ink pens (different nib sizes and shape)
soft pencil (2B)
sharpener
eraser
reference materials (e.g. books, small objects, photographs, paper cutouts)
On presentation of your ticket at Arthouse Direct at 114 Buckley Street Essendon, workshop students will be entitled to receive a 10% discount on purchases.
Please read our Public Programs – Terms and Conditions before purchasing your ticket.