15 Mar / 26 Apr / 17 May / 21 Jun / 19 Jul / 30 Aug / 20 Sep / 25 Oct / 29 Nov
Incy Wincy Babies is a visual arts program led by Barking Spider Visual Theatre that guides babies and their carers through the Incinerator Gallery.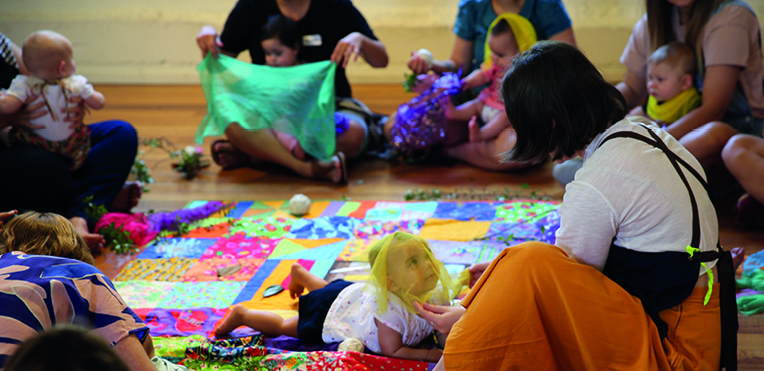 Babies are shown art, sung to and played with in a supportive environment.
Research is proving that positive health and developmental outcomes for babies depends on interactions with caregivers that are responsive, warm and consistent. These relationships play an integral role in shaping a child's future health and life outcomes.